---
(Hassan Darsi, Portraits de Famille 2011)
This week we continue to bring you the latest news on Africa with selections from different media outlets around the globe. Be sure to check back each Thursday for pieces that dig deeper than the headlines on the latest news on Africa!
1. Speak Now
By: Nana Oforiatta-Ayim
This article dates all the way back to 2011, gasp! But it's included in this week's list as it has traveled around and through twittersphere. For Frieze Magazine, Nana Orofiatta-Ayim writes of "a long overdue shift in how contemporary African art - from Dakar, Lagos to Cape Town, Harare and Rabat- is disseminated and discussed." Orofiatta-Ayim addresses that "much of what we know of art, how it is taught, exhibited, and presented, whether in London or Lagos or Lahore- was first defined by Western critics…but practitioners from Africa are now sharing and interpreting the stories and images of the arts in their respective countries." Check out the throwback piece for a relevant exploration of "art as a process in different African contexts."
2. Style On The Streets of West Africa
By: Missla Libsekal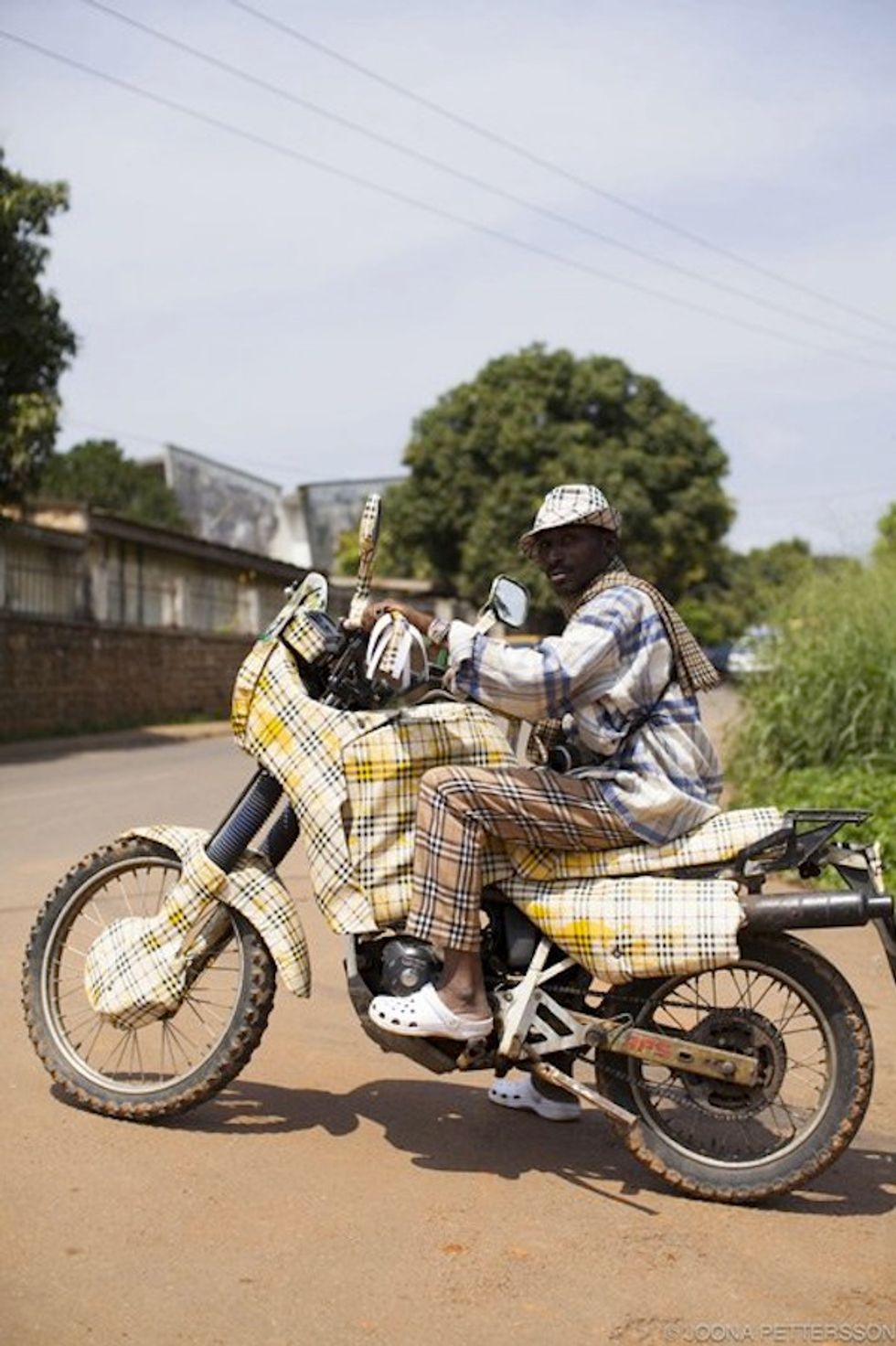 Sometimes we just want to look at pretty images. And it's always a plus when the images signify something like creativity, individuality and personhood. For Another Africa founder Missla Libsekal shares Finnish photographer Joona Petterson's portraits, which in the vain of fashion blogs such as The Sartorialist, feature West African street style. Check out the article where we learn more about Petterson's inspiration and also get a peek at some great street fashion.
3.Mali Needs More Than A Call to Arms
By: Wole Soyinka
In this piece for The Guardian, Nigerian author and Nobel Laureate Wole Soyinka questions the delay of African nations to act decisively on the situation in Mali. In reference to a UN meeting he attended this past September, Soyinka expresses incredulity at the security council's tranquility: "The security council had already set out a "roadmap" for a west African force of intervention in the Sahel – it required the secretary general to report back on "progress" a few months later. This, it struck me, was an instruction not to the secretary general, but to the fundamentalist invaders to report to the world on the progress they would have made in destroying the ancient libraries of Timbuktu; amputating the arms of a few more Malians; and stoning to death deviationists from their moral code." Be sure to read the entire article as Soyinka addresses that certain acts of terrorism are beyond politics and religion, but involve criminal and psychopathic tendencies to which we need more that "a mere call to arms."
4. Obama to Kenyans: Behave During Elections Or Else!
By: Derica Shields
Not to plug our own writing, but it seems that no one else is perturbed by President Obama's latest engagement with the continent, or specifically- Kenya: "In advance of Kenya's rapidly approaching election, President Obama has recorded a video addressing Kenyan voters. Obama spent a few seconds in rheumy-eyed reminiscence of good times in Nairobi before getting into the meat of his message: come March 4th, Kenya, do not take it to the streets. Kenyans should forgo the pre and post-election violence of 2007, and put their faith in the rule of law to settle disputes. Obama's statement has been welcomed by current PM Raila Odinga, and presidential candidate Uhuru Kenyatta." Check out the article to see why Shields finds this paternalistic and problematic.
5. Introducing Africa to the OMG Crowd
By: Peter Dicampo
Last week Everyday Africa blew up on Instagram after a partnership with The New Yorker. In this reflection on newfound popularity, Co-creator Peter Dicampo discusses working through his discomfort of how many of their new followers have engaged with the project. "The bulk of the comments our photos receive are simple – loving the pictures or hoping to visit Africa in the future – but there is also a surprising trend of unconditional pity. While a few of the photos on our feed are from refugee camps, most are of far more common, innocuous situations: street scenes, scenic views, people hanging out, families, people making things, people eating things. Still, on a number of pictures, people have made comments including "we should help them," "I feel bad for them," or simply "sad." Perhaps the most interesting aspect of this article is a comment on the site, which highlights how these photos of "everyday Africa" still engage in a process of othering by stereotyping conventional perspectives of Africa with the ever so touching picture of African kids playing in a dirt patch, when American, European, and Canadian children are rarely exoticized in this manner.