As a first generation Ethiopian-American, Nathan Araya, the director of a new documentary The Diaspora Journal, felt his adolescence was awkwardly positioned in the middle of two cultures. Neither fully Ethiopian nor fully American, he struggled coming to grips with his identity. In the documentary, Araya travels to Ethiopia in an attempt to bridge that gap.
---
In The Diaspora Journal, a film that Araya says it took him 30 years, or his whole life, to make, he finds himself in the bustling and rapidly growing capital Addis Ababa. Araya takes an immersive approach into finding out and experiencing the country by working as a taxi cab driver assistant and shoe shiner.
Araya on culture and his experience of traveling to Ethiopia:
America is full of different cultures, yet it baffles me when people with cultural differences, who rarely interact with each other on deep levels, have so much commentary on the others' cultural perspective. Division is to be expected when people aren't developing meaningful relationships with others outside their culture.

Everyone who lives in America does not see everything the same. But if you find yourself perplexed at someone's outlook...that may need to be the very person you build a relationship with. When I went to Ethiopia for the first time, I did not bring in a 'Western Savior' complex trying to help people that have been stigmatized through media as 'hopeless people.' I went in knowing that there was much to learn and I knew that I needed to be very intentional with building relationships through meaningful conversations to gain perspective.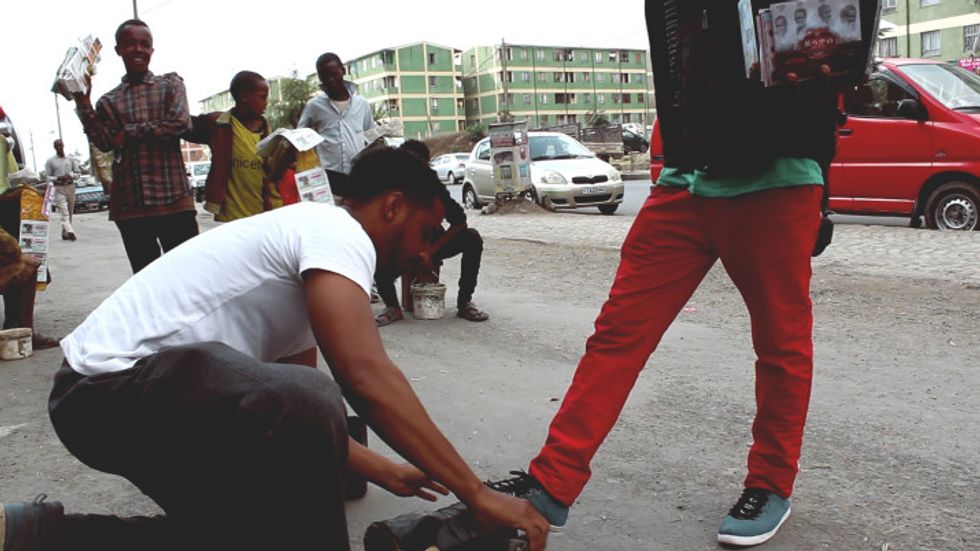 Still From The Diaspora Journal courtesy of Nathan Araya.
Still From The Diaspora Journal courtesy of Nathan Araya.
An insightful, yet lighthearted documentary that explores a rapidly changing Ethiopia and its relation to the children of those who left it, The Diaspora Journal is necessary viewing.
Araya's last documentary, Sincerely Ethiopia, also nominated for an African Movie Academy Award, showcases a diverse array of organizations that are creatively addressing issues of literacy, accessibility for people living with disabilities, homelessness, and a range of other social issues.
Although there are no upcoming screenings for the 40 minute documentary, Araya welcomes folks who want the documentary to be shown to contact him.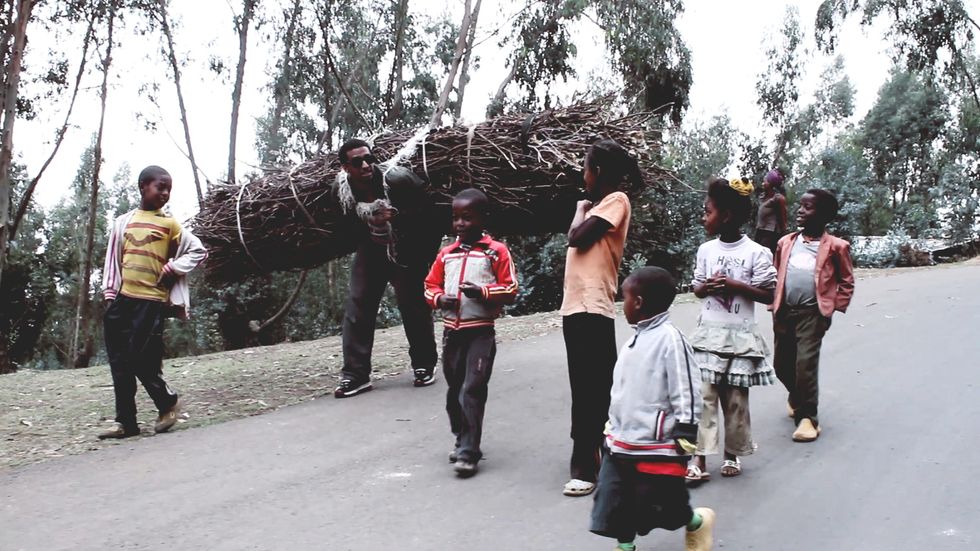 Still From The Diaspora Journal courtesy of Nathan Araya.
Check out the trailers of Sincerely Ethiopia and The Diaspora Journal and be sure to head here for more info.