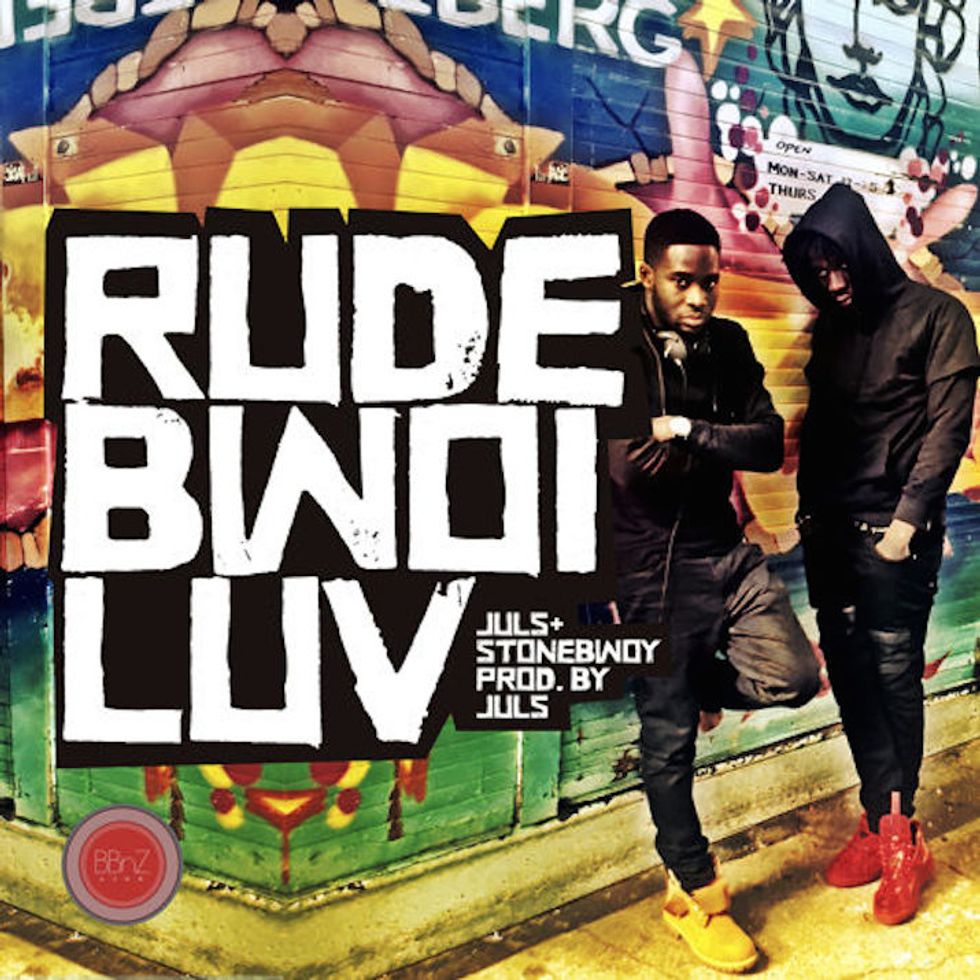 ---
With a debut album set to release this year, UK-based Ghanaian producer DJ Juls returns with a new song featuring afropop superstar Stonebwoy Burniton, who recently won Artist of the Year at the 2015 Vodafone Ghana Music Awards. "Rudebwoi Luv" finds an interesting balance between the hi-hat drill of trap music and the throbbing bass lines of dub reggae without missing a step.
Stonebwoy Burniton, riding high off his recent successes in Ghanaian afropop, provides an infectious knockout combination of verse and chorus in a ragga patois that seals the deal on this club-ready banger. Considering both trap and dub reggae's strong preference for the low-end, its a wonder that such a marriage between the two isn't heard more often.
DJ Juls has long been on our radar, turning out an impressive amount of production work which includes several mixtapes, remixes and beat tapes. If the newly released 'Rudebwoi Luv' is any indication of where the debut album is headed, you can bet that we're in store for something major. Listen to the new tune below and be sure to check out DJ Juls' previously featured marathon-level production work.