Drake is flexing his versatile muscles and he teams up with Netflix to bring a new chapter of Top Boy—the gripping British drama series that follows two drug dealers at a public housing estate in East London.
---
Created and written by Ronan Bennett, the original series aired two seasons in the UK before ending in 2013. The new installment will be executive produced by Drake and his business partner Abel "Future" Nur, along with Maverick Carter and Jamal Henderson for SpringHill Entertainment.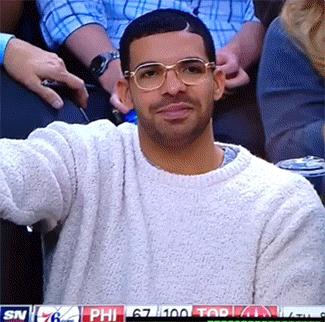 Here's the new chapter's synopsis from Netflix:
"The new episodes pick up as Dushane (Ashley Walters) returns from exile to his home in London to reclaim his throne in the highly lucrative drug market. He teams up with Sully (Kane Robinson), his spiritual brother, partner, and sometime rival who is also returning to the same streets after his own form of exile – prison – comes to an end. Awaiting them both is Jamie, the young, hungry and ruthless gang leader whose ambitions leave no place for Dushane and Sully."
Drake stumbled on the series on YouTube was instantly hooked.
"That human element drew me in," he says in an interview with The Hollywood ReporterThe Hollywood Reporter. "I started just looking them up. Like, who are these people? Are these actors I should know? Are they just famous over there? I remember I hit Future, and I was just like, 'This show is incredible.'"
Top Boy
will be Drake and Future's first go at television production and will also serve as musical supervisors for the revamp. The duo's long-term goal is to speak to the next generation and give opportunities to creators across all platforms including TV, feature film, short form, documentary and digital platforms.
They premiered their first movie as producers, The Carter Effect, a documentary about NBA star Vince Carter, at the Toronto Film Festival in September—so they're well on their way to staying on course with their mission.
Salute, Drake!