News
Q&Africa: The Drones Are Coming To Africa (We Hope)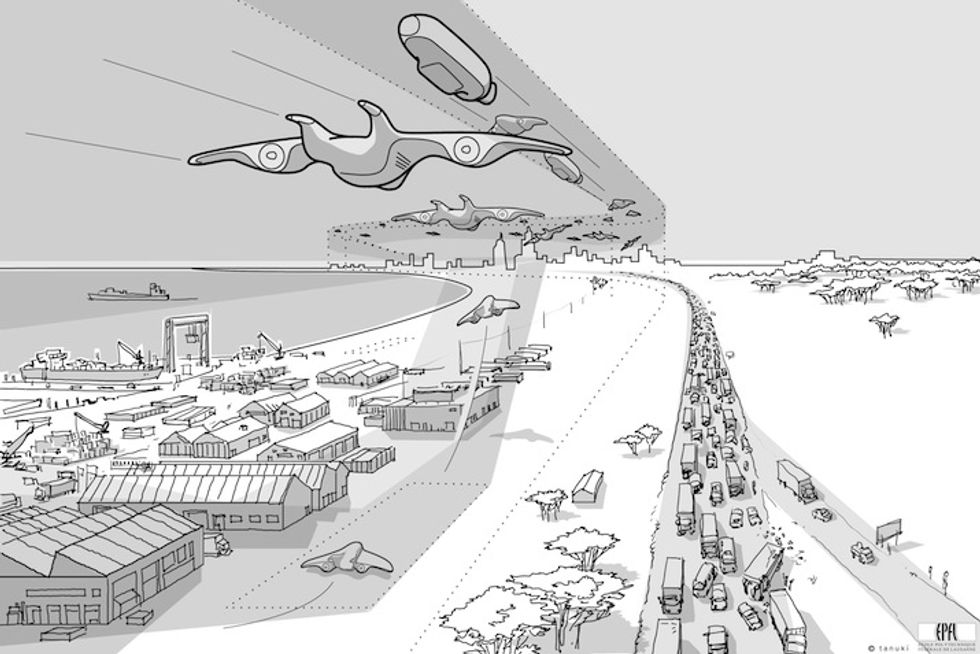 In the first of Okayafrica's Q&Africa sessions, J.M. Ledgard explains the first cargo drone route in Africa.
Welcome to our new series, Q&Africa, in which we tap experts and thinkers from around the globe to explore emerging and controversial issues relevant to the Continent. In our first installment, writer and technologist J.M. Ledgard explains the ways in which Red/Blue – a consortium of roboticists, financiers, and logisticians who are building the first cargo drone route in Africa - potentially reframing the world's understanding of drones in the process. Below is a short introduction to the topic, and a few links to more information. We hope then that you will join us on our Facebook page to ask questions which Jonathan will then respond to in the comments section.
---
***
The Drones Are Coming To Africa (We Hope) –by J.M. Ledgard
By 2016, I hope to help set up the world's first commercial cargo drone route in Africa. It will be about 50 miles long and will connect several towns and villages. It will be a literal "Red Line" – flying units of blood from a blood bank to outlying health clinics to keep alive children who might otherwise perish. By bringing blood to severely anemic young children and mothers, as well as to trauma patients, the route will attempt to demonstrate that drones can save lives and improve health outcomes. It will show the value of cargo drones in Africa— and help to raise money to build other routes. It will be a railroad in the sky.
This is just the start. Drones will soon evolve into larger craft until they can lift 45 pounds or more over distances of several hundred miles. That will allow for the construction of high intensity "Blue Express" routes around major African cities, with local operators and local production of drones, with the aim of growing the economy, creating jobs, providing more choice, and preserving the natural world: a new technology for a new generation.
Since Africa is growing too fast to build out its road network, it makes sense to push some cargo up into the sky and move it about using cargo drones. At its core, a cargo drone is a flying robot that can deliver payloads precisely, quickly, and repeatedly without need for a pilot. Powered by clean energy and comparable in cost to transporting goods by motorbike, they can improve health and emergency services, connect markets, and grow industry in Africa at a critical moment in its history.
For a more thorough background, check out:
Medium: Build cargo drones, get rich
*** Send J.M. Ledgard your questions about drones in Africa by submitting them in the comments section here. ***
—
J.M. Ledgard is the director of the Afrotech initiative at the Swiss Federal Institute of Technology (EPFL), a longtime Africa correspondent of The Economist, and a novelist. He aims to set up the first experimental drone route in Africa by 2016.