Music
Dig Deep Inside Durban's Underground Beat Movement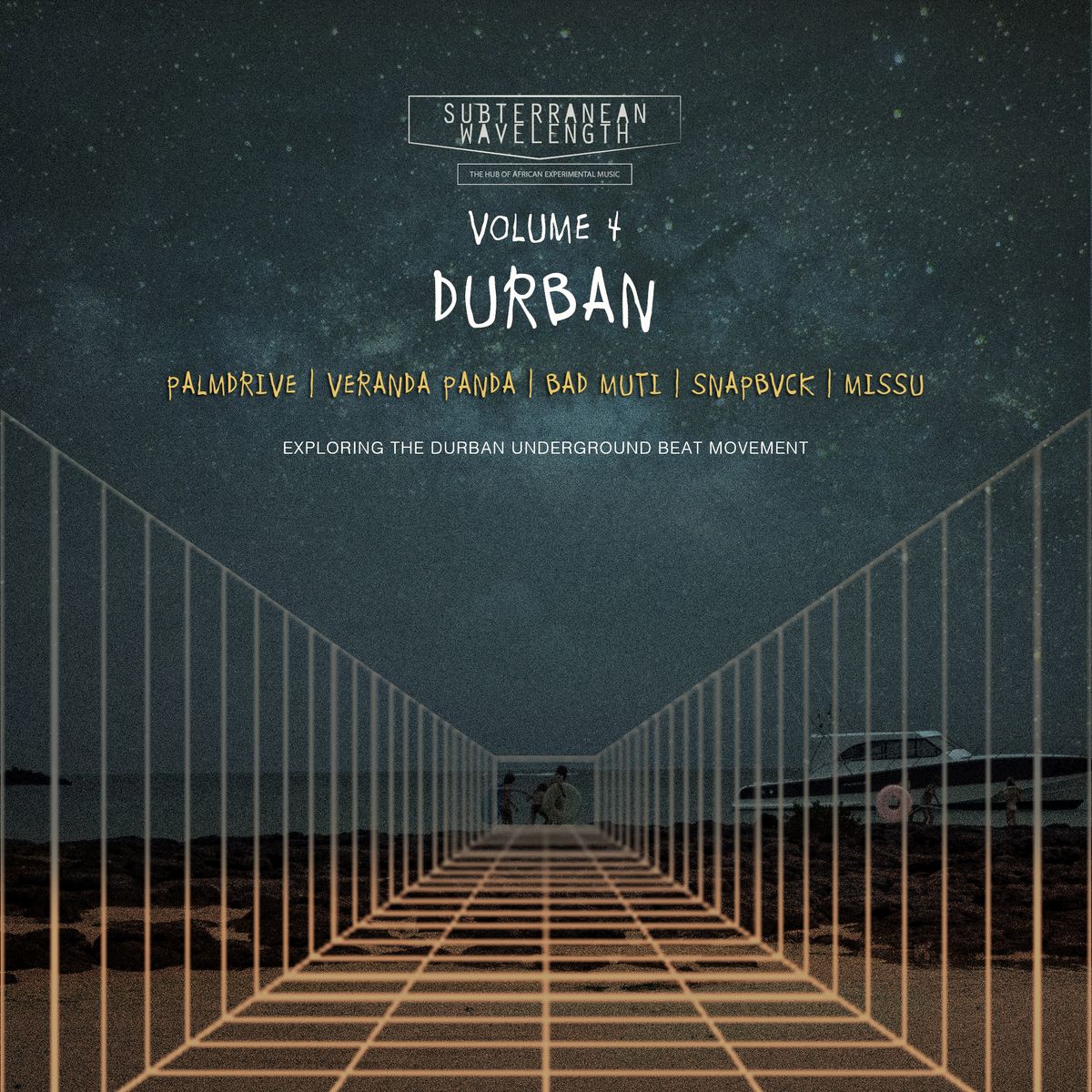 The newest volume of the Subterranean Wavelength electronic beat scene compilation series digs deep inside the Durban underground.
When it comes to the Durban electronic music scene, feverish gqom beats are often the first thought on everybody's minds, and for good reason too. In recent years the Durban-born genre has reached international heights, but it's certainly not the only style of music when it comes to South Africa's Heat City.
---
Take a look at Durban's burgeoning underground electronic music scene for example – home to some of the scene's best-kept secrets, with DJs and producers emerging from bedroom setups and breaking into the small, but dedicated club scene.
Curated by sub wav, compiled and arranged by Micr.Pluto, the new volume of the Subterranean Wavelength series digs deep inside the Durban underground. The compilation, premiering today on Okayafrica, features seven original tracks by five of the city's best electronic producers and acts.
Johannesburg-based producer Micr.Pluto began researching for the compilation last August. At the time, he says, Durban's music and party scene was saturated with rock, house, trap and gqom. "There was a really small reception for electronica and the experimental beats movement," he mentions. And so he set out to uncover the most promising new artists in electronica around Durban.
"Although Durban's electronica scene is still very small the quality of the few artists who are producing this kind of music is incredible," writes Micr.Pluto.
Opening the compilation is "Nightlife" by new electronic outfit SNAPBVCK. The track comprises sung vocals occasionally delivered through a bass-heavy filter backed by frenetic keys and melodic midi horns. The duo makes a second appearance later on in the compilation with "Flux," a weightier track anchored in hard electro rhythms and choice vocal samples.
Then there are the opulent sounds that open Missu's "All My Friends," later drenched in synth and underpinned by shrewd break-beats, while Bad Muti's "Nitrous" is balmy, grimy and unyielding in its delivery.
Halfway through the compilation you'll hear the first of Palmdrive's offerings, "Anunnaki." A newcomer to the electronic music scene, Palmdrive delivers well with these tracks. Both "Anunnaki" and "Funny Face" are perceptively layered tracks with a bit of a lo-fi swagger about them, most likely carried over from the producer's earlier days with punkgaze outfit Meth Breath.
Durban electro stalwarts Veranda Panda feature on the compilation too, Jane Baillie's violin weaving in and out of Liam Magner's slick percussive arrangements and sprightly trills.
As an introduction to Durban's underground electronic music scene, the compilation is successful. It's also necessary. Durban's music scene is peculiar. Despite featuring a plethora of artists and genres, it's decidedly insular. While Cape Town has it's "cool" and Jozi has its "flash," Durban moves at its own pace, sometimes to its detriment.
With a background in live gigging and now branching off into producing electronic music, Palmdrive, whose real name is Josh Scheepers, has a good understanding of Durban's un-showy soundscape.
"It's very DIY here, in terms of everything, including venues a lot of the time," he writes via email. "People moving to JHB or CPT (or elsewhere) once they've hit the ceiling of what they can achieve here also helps slow things down from time to time, but I guess that helps Durban keep a very original flavour."
The problem though, is that while Durban's scene replenishes itself at its laid-back rate, it never seems to reach the heights of other local electronic music scenes. Scheepers attributes this to a larger emphasis on DJing as opposed to a growing collection of Durban producers.
"The underground electronic music scene is very close to non-existent" he explains. "But there are a few people coming up now, and I'm sure there are new people clicking away in their bedrooms as I type. We got hella DJs though, electronic music isn't some kinda secret around here or anything, I'm just hoping more people start making their own."
It's clear then, just how vital a compilation the newest Subterranean Wavelength is. Carefully curated and with that same passion Micr.Pluto poured into his Joburg, Pretoria and Gauteng compilations, the fourth volume in the series serves well as a guided tour through Durban's electronic underbelly while simultaneously shining an appreciative light on it.
"Our vision has always been to put out the music we really love and felt like a lot of it essentially ends up as 'dead data' on peoples' laptops," concludes Micr.Pluto. "The compilations gave a lot of insight into what people want to listen to and that there's a lot of love for the type of music we've put out." He hopes, and thinks, that SW4 will offer a refreshing perspective on the Durban sound and introduce fellow beat-heads to a new wave of music.
Listen to Okayafrica's premiere of Subterranean Wavelength Vol 4 above. A free download of the compilation will be available next week via Bandcamp. Check the Subterranean Wavelength SoundCloud and Facebook pages for the link.
***
Dave Mann is a Johannesburg-based arts journalist who writes on local music, theatre and visual art. Follow him on Twitter @david_mann92.