Eku Fantasyis the new cross-continental project from UK-based Nigerian artist Olugbenga Adelekan(of Metronomy) and the South African-based Gareth Jones (better known as Jumping Back Slash)—both artists that we've covered a lot for their respective work.
Before ever meeting in person, the duo had been collaborating over the internet from their respective hubs, eventually linking up in the small town of Knysna on South Africa's Garden Route to record their debut EP, EF1, due April 20.
Eku Fantasy's music blends Jones' dystopian-sounding production with Olugbenga's sharp vocals, which don't shy away from addressing complex issues of race and politics.
Today, we're premiering the striking music video for "Living On The Outside," a track that tackles themes of assimilation and alienation, as experienced by both artists who are 'transplants' in their current home countries.
---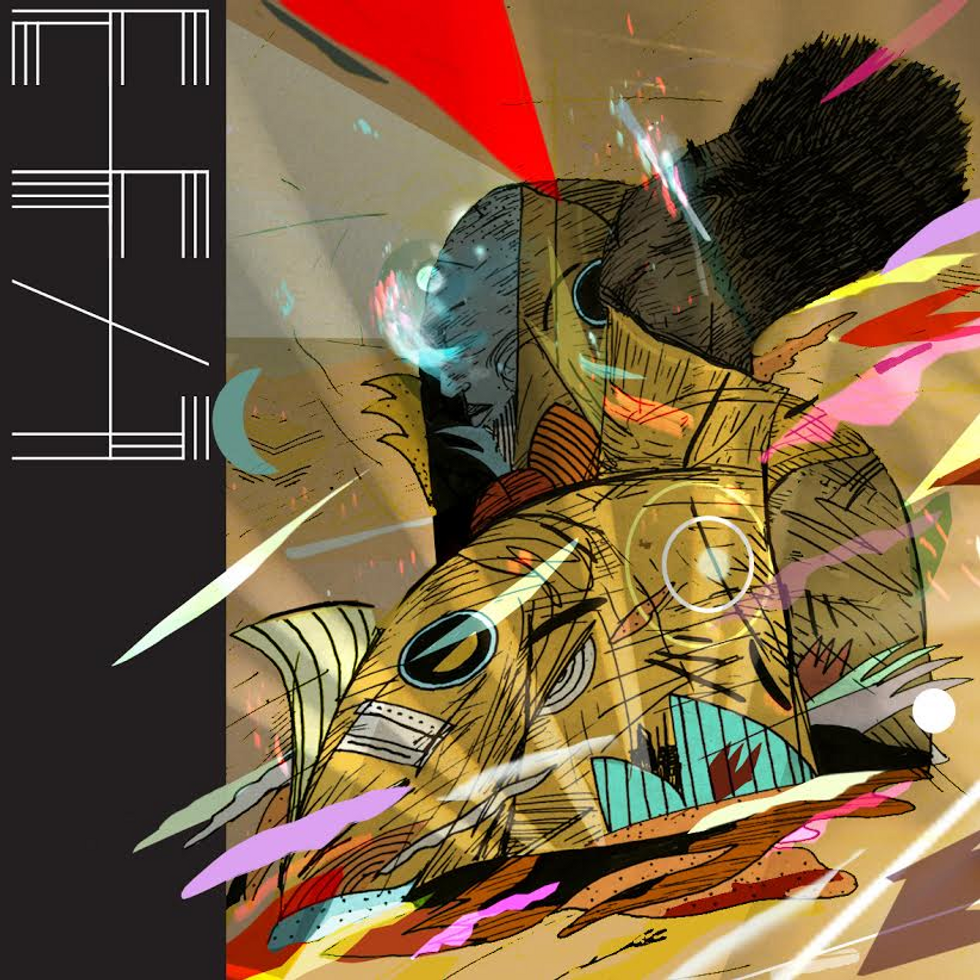 Eku Fantasy EF1 cover art.
"'Where is your accent from?' There are many layers to that question," Eku Fantasy mentions to OkayAfrica, "it is usually presented without malice, but is nevertheless a reminder that you were 'passing' as one thing until you opened your mouth."
"It's one of the things we spoke about when we first started sending ideas between each other. We're both transplants—Gareth from England to South Africa, Gbenga from Nigeria to England. We have kids, too, and that definitely gets you thinking about what culture you're passing on and how you were raised yourself."
"We've wrapped up this project in a sci-fi aesthetic because, first and foremost, we are both fans. We also feel there are so many allegories within the genre to the things we are trying to say about outsider status and alienation, our connections to technology and the human mind in space and time. We've worked with South African artists Lisolomzi Pikoli and Anthea Duce to help us visualize these ideas further into a collection of iconography and illustration that we hope works alongside the music and lets the listener dream a bit."

Watch Eku Fantasy's new video for "Living On The Outside" below.