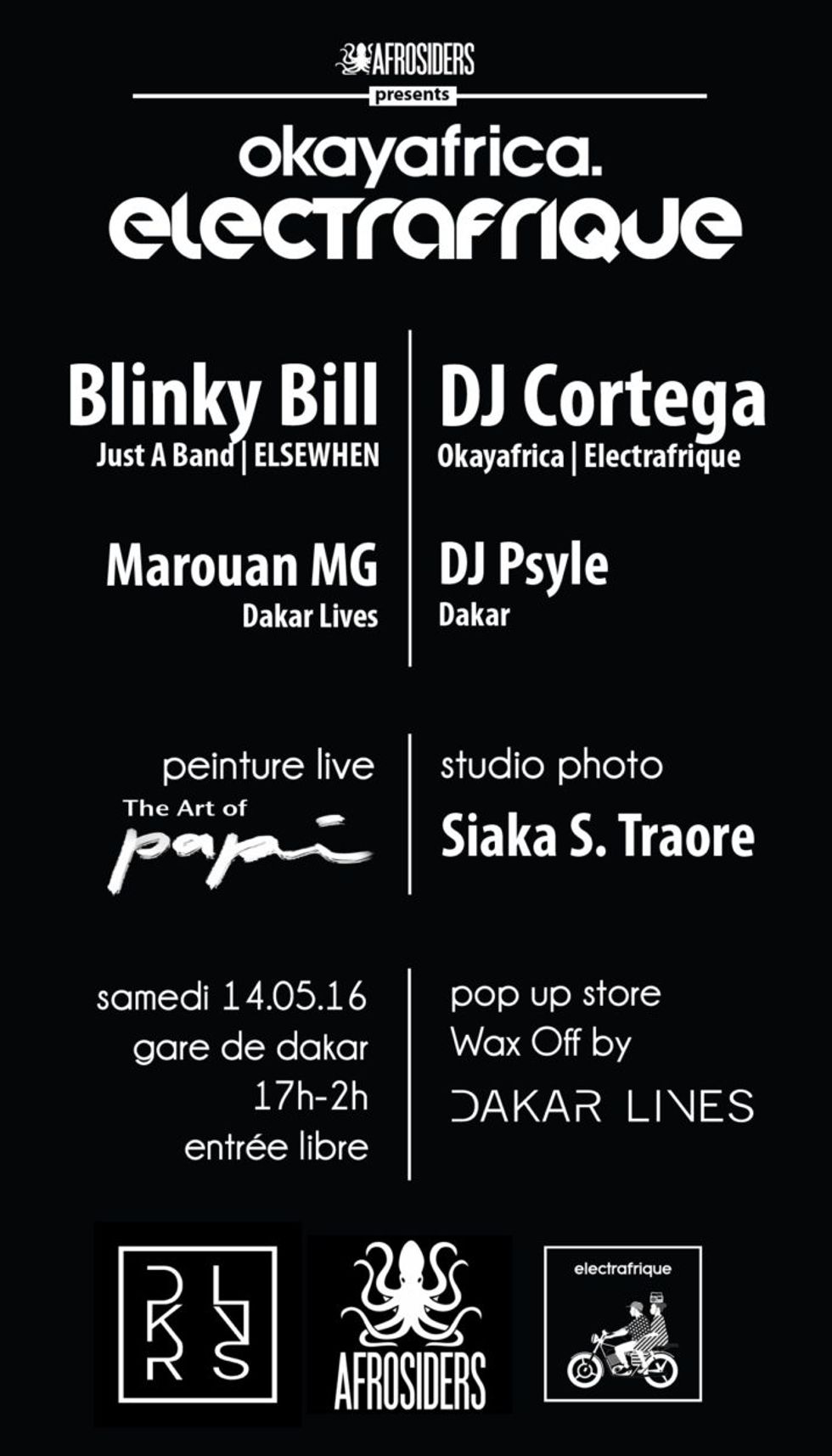 ---
Okayafrica is touching down in Senegal once again to host a special edition of Electrafrique at the Dak'Art Biennale this Saturday, May 14 in collaboration with Afrosiders.
The night will feature Kenya's Blinky Bill (Just A Band) holding down the decks alongside Electrafrique's resident selector & Okayafrica fam DJ Cortega and Dakar-based DJs Marouan MG and DJ Psyle.
There will also be live painting by the young Senegalese artist Papi, a photo booth run by Siaka S. Traore and the pop-up store Wax Off by Dakar Lines.
Make sure to Instagram your Electrafrique Dakar party pictures with the hashtag #okaydakar, plus tag @Okayafrica and @Dakarlives. The best photo of the night will win an Okayafrica Logo T-shirt in the size & color of their choice.
To warm up, check out a new remix from Blinky Bill and Cortega's mix from Electrafrique Dakar earlier this year.
See you there!