While migration is a natural human experience, an array of circumstances illustrate reasons for relocation. In Nigeria, it's a serious endeavor, often triggered by economic hardship. In recent years, the pursuit for a better quality of life overseas has taken on an anxious, nerve-tingling quality. Colloquially known as " Japa " — which is Yoruba for "to run, flee, or escape" — the word takes firm root in the aspiration that young Nigerians have to leave the country for good.
It's both a disavowal of patriotism and a new cultural personality. On TikTok, Japa has been launched as comic material , including nuggets and tips on how to navigate moving to a different country. Tweets about Japa continue to surge. With origins from the 2018 Naira Marley song of the same name, the word has shifted into the lexicon of Nigeria's young demographic as a marker of discontent.
@anchi_vibes

How did we get here💔😭😭😭 #fyp #viral #anchivibes #getyourpvc #consequencia
"I think there has been a general concern in Nigeria about the increasing desperation of young people to seek greener pastures abroad by any means possible," Femi Odugbemi, producer of Movement Japa , tells OkayAfrica. The series premiered late in 2021 on Showmax, and sharply mirrors young Nigerians and their sensibilities around survival and emigration.
"What became my motivation for telling the story of Movement Japa is the understanding that beyond the desire for a better life, many young people were also fleeing the country in response to the failure and corruption of public institutions that should serve them."
Japa is a continuum of other mass exoduses and their triggers. Nigeria's economic downturn in the '80s drove many citizens out of the country to survive. Because of the health sector crisis (unpaid wages, endless strike, and poor infrastructure) doctors are now synonymous with the country's brain drain.
Chris (we're using a pseudonym to protect privacy) came to the UK in 2019. Now a GP trainee and doing better for himself, he doesn't regret his decision to leave. "It was after Youth Service, after finishing my housemanship as a doctor that I decided to relocate because I got tired of the situation in Nigeria like poor healthcare and education," Chris said. "I come from a poor background, and I had to save a lot to help my relocation. I have a couple of friends who are coming to the UK to do their Masters, but also using it as an opportunity to escape Nigeria."
Ernest Udor, a tech expert who has been in Canada since 2016, now assists Nigerians in leaving the country. Through a WhatsApp group titled Nigerians 4 Canada, Udor informs members of the latest Canadian immigration policies, universities for study, work prospects, scholarships and grants, and so on. "I talk to many young people in the group who want to move to Canada because of the faulty education system in Nigeria and poor funding," Udor said. "Nigeria has failed them considering the academic strike that has put students at home for several months and jeopardizing their future. I don't blame them for leaving and even though we usually joke about Japa, we know this is serious at the end of the day."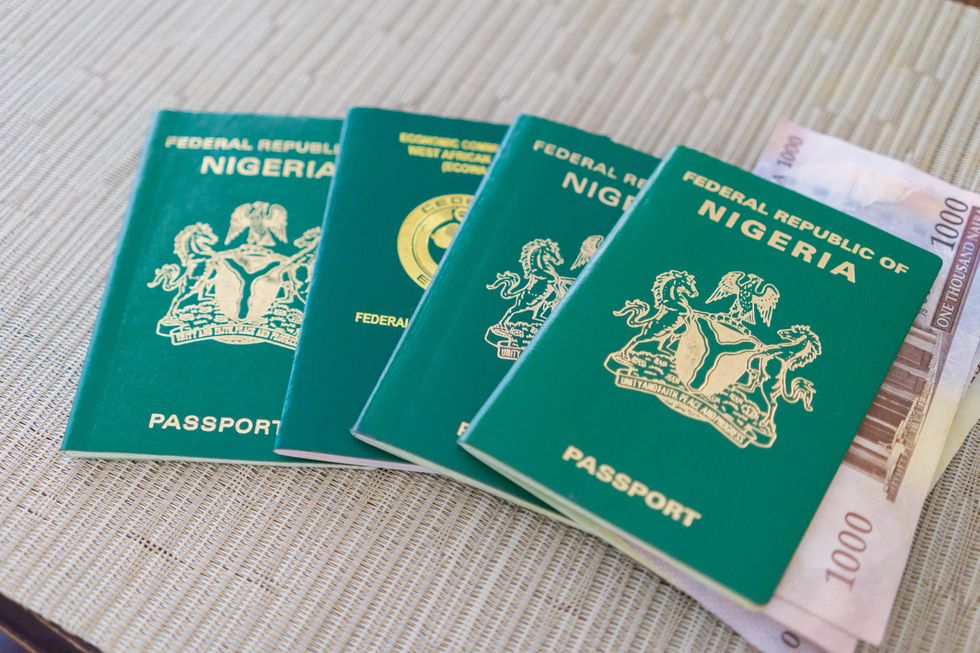 Photo Credit: Osarieme Eweka
For other Nigerians, their decision to leave the country was sealed after the Lekki Shooting in 2020. In a tragic turn, peaceful demonstrations against police brutality led to several (young) protesters gunned down by soldiers. A movement that rode on infectious patriotism spearheaded by the country's youths had the same youths drowning in hopelessness afterwards.
"We grew up hearing that we are the future of Nigeria but something died within me when it happened," Temi Craig, a student who had turned 21 a day before the shooting, told OkayAfrica. "We were nothing to the government and that's why we were disposable. I couldn't bring myself to believe in Nigeria any longer. I knew right there that my future was far away from the country."
Certain factors play into the odds of migration. Socioeconomic background can enable people to relocate, or can make it considerably difficult. While middle-upper class Nigerians experience little to no financial barriers in moving overseas, poor Nigerians usually don't have the means. It is why class warfare continues to drive many civil protests and strikes in the country.
From a middle class Nigerian family, 37-year-old Imo Ekanem was born in Lagos but raised in Italy. She believes that class status has a role to play. After arriving in Italy in the '80s, because her dad had a scholarship, they stayed back because the quality of life was better. "My dad went to the art university in Tuscany, my uncle was a doctor in Italy, and my aunt started nursing in Italy and continued in New York and others worked in the bank mostly in Nigeria," Ekanem said. "They are not rich but comfortable. Now in Italy there's a huge wave of African refugees from African countries through the sea, with many Nigerians among the West Africans. I don't think my family would have done something like that."
With help from young Nigerians, Japa has gained cultural momentum but it translates differently for millennials and Gen-Zers. Due to better financial outcomes accrued from job experiences and retention, millennials in Nigeria fare relatively better in making the decision to emigrate. On the other hand, Gen-Zers still move through a precarious space of university strikes, comparative unemployment, and low income from entry-level jobs.
Mass relocation comes with consequences. In Nigeria's Kaduna, 112 doctors are reportedly left on the state's payroll, which is inexorably failing to bridge the doctor-patient ratio (1:7000) in the country. Beyond healthcare delivery, nation building needs its best hands and Odugbemi strengthens this sentiment: "Human capital is really Nigeria's biggest asset. We are a young country with over 60% of 150 million under the age of fifty," Odugbemi said. "Effectively the future of the country is dependent on the youth population building the country through their creative energies, their innovation and capacities. Every young person fleeing Nigeria in desperation carries with them a vital place of that future. It is an unaffordable price to pay for inefficient systems, corrupt institutions and poor planning."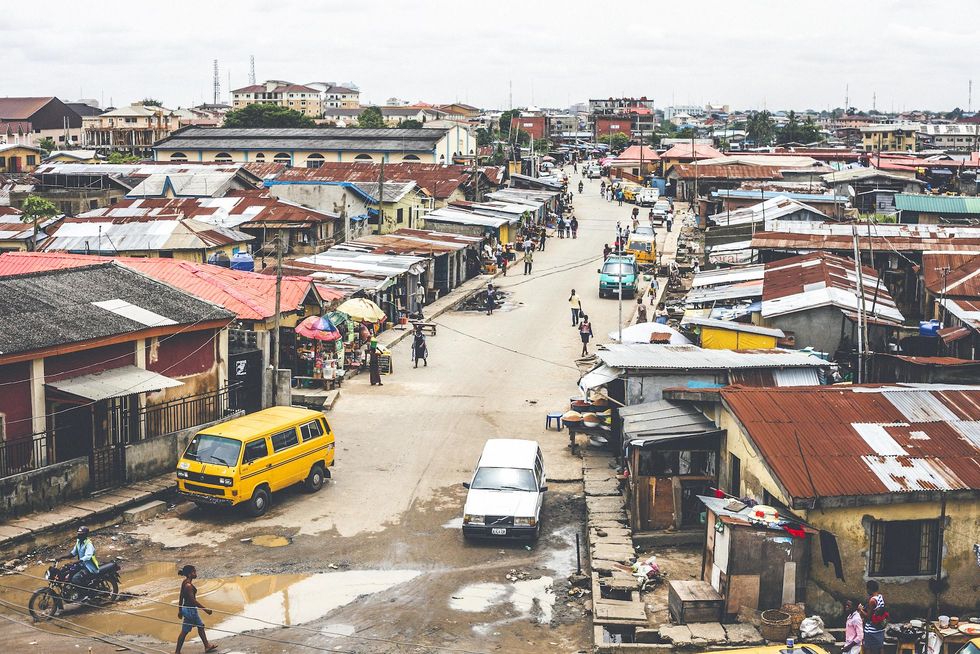 Photo Credit: Peeter Viisimaa
Nigeria's upcoming elections in 2023 is the country's biggest conversation. As such, it is hatching new desires to relocate, as many feel that they are saddled with unattractive choices in presidential aspirants. It has precipitated fear around the elections as a tipping point, a palpable feeling that things could worsen in Nigeria for the next eight years.
However, hope is seemingly seeping back into public imagination with Peter Obi , the Labour Party's presidential candidate. His biggest supporters are young people who, once more, are being funneled back into patriotism. If Obi wins and produces tangible change, a counterculture would be ignited, one that requires staying back to fix the country's issues.