By all accounts, including his, Emmanuel Okoro, the award-winning Nigerian designer who founded the brand Emmy Kasbit, is soft spoken. He's the kind of person who requires you to lean in to make out what he's saying—a sharp contrast to the vibrant colors in the Spring-Summer 2023 collection he showed at Dakar Fashion Week.

"To make up for the times I don't speak out, I just channel that into my work," Okoro told OkayAfrica. "I want people to see the work and not like me myself. I'm more of a reserved person, I prefer to be indoors, and think about what's coming next."
Okoro's work does indeed speak for itself. Last year, his Spring-Summer 2022 collection, an homage to the Biafra War, won the inaugural Africa Fashion Up prize, which included mentorship from Balenciaga. The sustainable, Lagos, Nigeria-based brand also recently launched the Emmy Kasbit Initiative that advocates for safe and equitable—including gender equity—working conditions for the artisans and textile workers pivotal to the brand.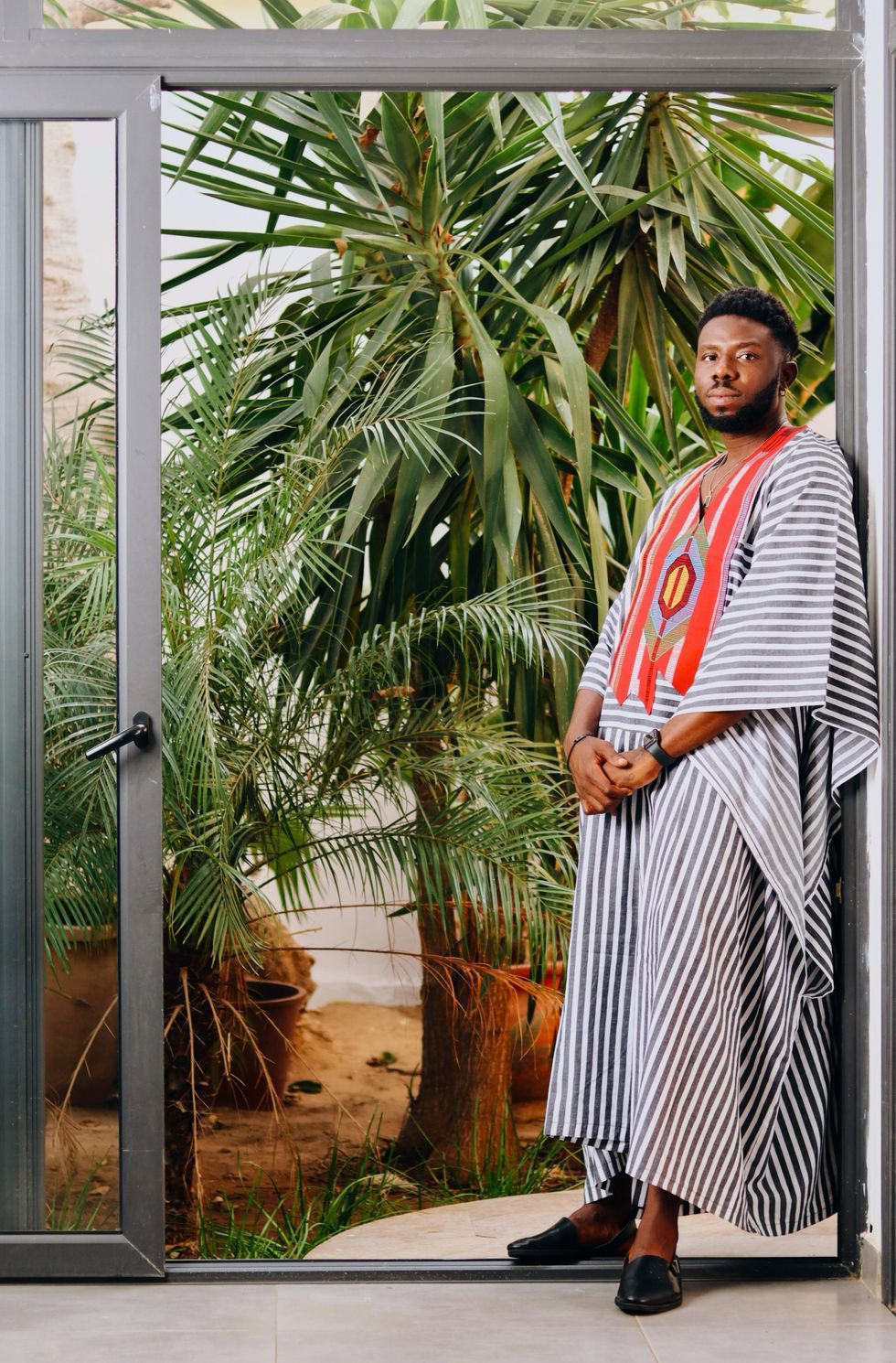 Photo Credit: Adedamola Odetara
"Being a designer who's making an impact is much more than designing clothes for money," Okoro said. "It's also about what you're giving back to society, the causes you're supporting."
In conversation with OkayAfrica Okoro talked about his gender-equity initiative, taking African design to the world stage, and the five essentials he needs to run his brand.
1.His Partner Daniel Olurin
Daniel Olurin runs the operations and business side of the brand. Olurin is "ever-present" on all trips, Okoro said, and runs point on all logistics so that the designer can remain more focused on the creative side of things.
"We can have beautiful clothes being presented on the runway, but it has to sort of relate into the balance of the company's goals, so I handle that," Olurin told OkayAfrica. "It's fun, it's very interesting."
Olurin said enjoying his job is essential to him, and that's something he and Okoro carry through as a core value.:No matter if it's a collaboration or an interaction with someone at the atelier. "We have to make sure that they feel that they are essential to the success of the brand," Olurin said. Olurin feels gratitude to their cause and to the team that brings Okoro's masterful vision to life.
"Emmanuel is a wonderful creative director," Olurin said. "Being able to see his creative genius being presented into clothes is something we all value so much at the HQ."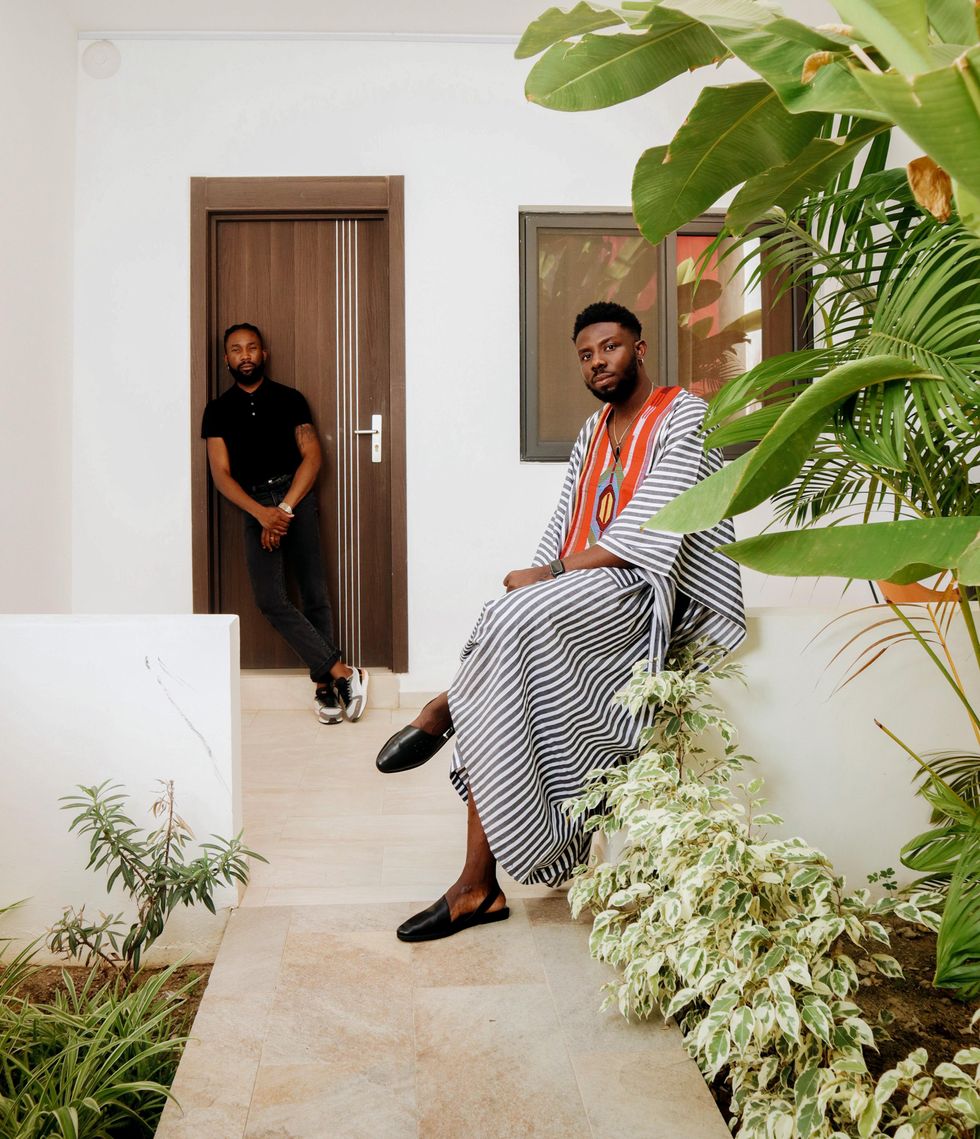 Photo Credit: Adedamola Odetara
2.His Measuring Tape
Whenever Okoro and his team travels he keeps his tape with him, to best serve his bespoke clients and private consultations.
"I'm not about to start going to the market in a new city looking for tape," he said. "Even in Lagos it's always in my bag. Sometimes I just hang it on my neck—it's an obsession."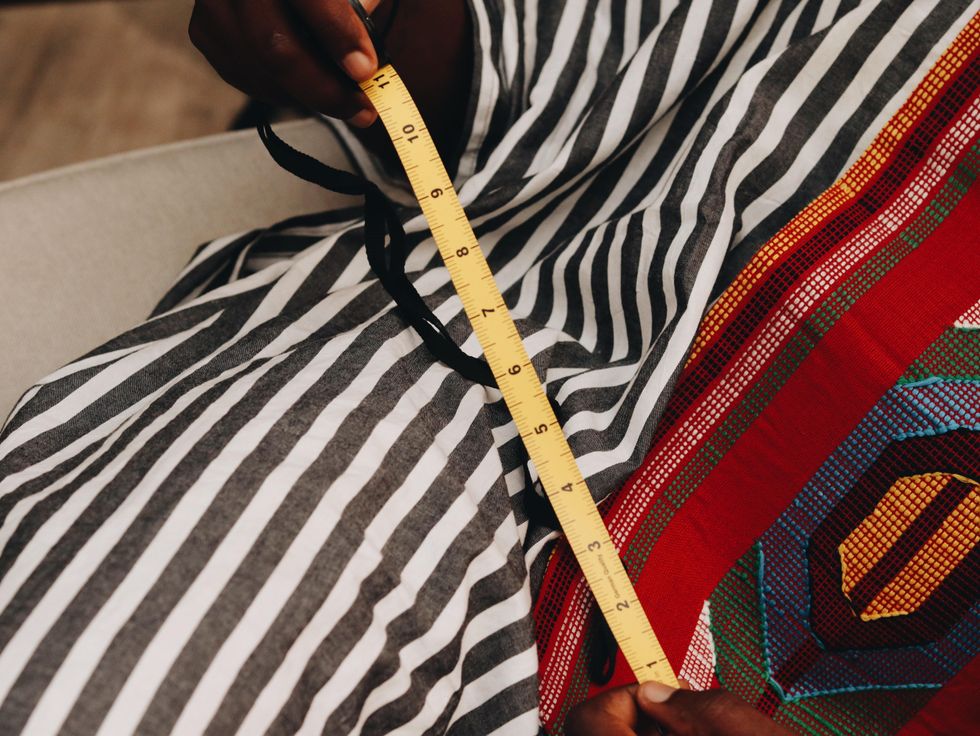 Photo Credit: Adedamola Odetara
3. His Phone
Okoro says he's always on his phone—but, true to his nature, he prefers to text rather than hop on a call.
"I might forget my passport, but I always have my phone."
Photo Credit: Adedamola Odetara
4. His Passport
Okoro calls his passport his "gateway to leaving." It's what makes him a global citizen. One description of Emmy Kasbit reads, "exploring topics around culture and the preservation of culture." The designer's inspiration draws from nature, exploring, and his African culture.
"One of our missions is to take African fashion from this stage to the center stage and that has to do with changing people's perception about African fashion."
To carry this out, Okoro works with a team of women weavers from his native Eastern Nigeria in an atelier. The Emmy Kasbit Initiative— which launched earlier this year to coincide with International Women's Day—has three core pillars: Eradicating Poverty in Fashion, Sustainability and Cultural Education, and the Enhancement of Liberty.
"There's a whole lot of conversations around sustainability now," Okoro said. "It's not easy to be a sustainable designer, there's a whole lot of factors surrounding that but you need to be very focused and know what you're getting into."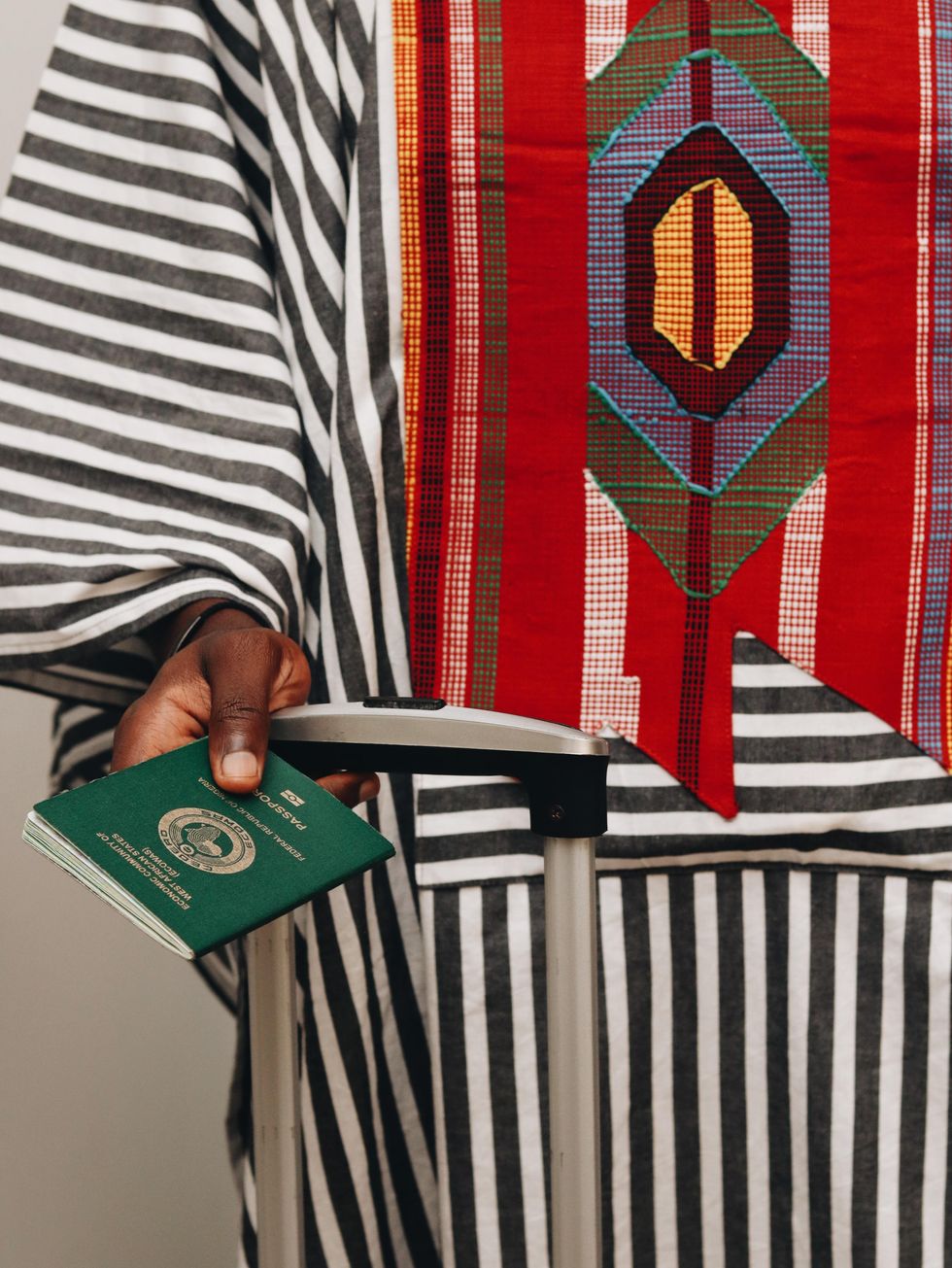 Photo Credit: Adedamola Odetara
5. His Laptop
Okoro's laptop is key to keeping up with Zoom calls, sales, and inventory while on the go. Creatively, Okoro uses his laptop to sketch and the Notes app to capture any spontaneous inspirations when they strike, like a beautiful color—like the ones Dakar is known for.
"(Dakar) is a very beautiful city," Okoro said. "And something about the colors might pop next year in the collection."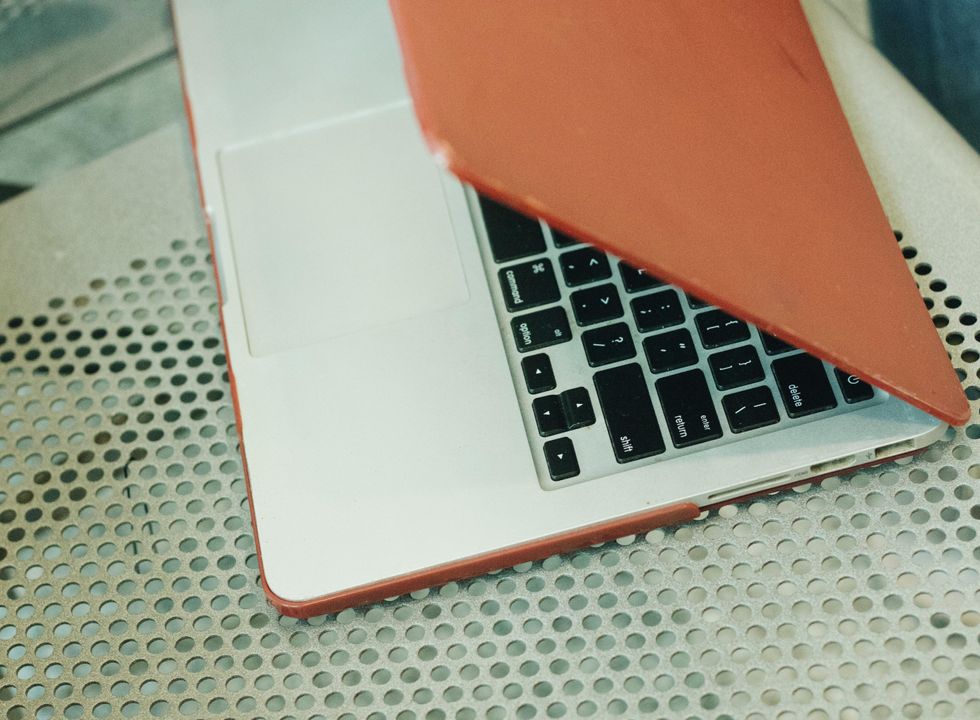 Photo Credit: Adedamola Odetara