Photos
Jan. 14, 2013 12:25PM EST
Prêt-À-Poundo: First Time For Africa Fashion Day Berlin!
Mercedes Benz Fashion Week Berlin presents Africa Fashion Day Berlin Fall/Winter 2013.
---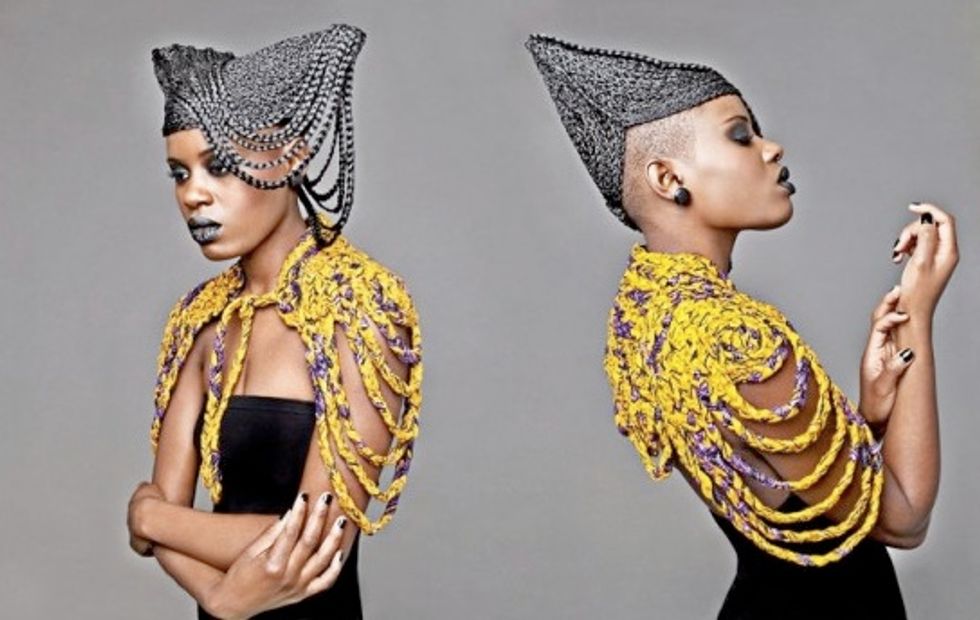 *NKWO
For the next three months, we're about to witness the spread of fashion weeks all over the world for Fall/Winter 2013. The pressure is probably rising fast for designers as these events will generate excitement and new trends for the end of this year. This month, the prestigious Mercedes Benz Fashion Week Berlin will present a new section called Africa Fashion Day Berlin. It will be held on January 15th in Berlin. The event will be divided in two parts: exhibition and runway. For the exhibition, the designers will be Bijou Makeda, Hunadi Bespoke, José Hendo, Malaika Design, NKWO and SAWA Shoes. For the runway, they'll be Adama Paris, Nomi by Naomi and Romero Bryan. You can check the informations here. We had the opportunity to interview the Africa Fashion Day Berlin founder  Beatrace Oola Angut.