Femi Kuti drops the music video for his single "One People One World," the title song from his forthcoming 10th studio album.
The energy boosting music video sees Femi Kuti delivering an electrifying performance in the Kuti family-owned New Afrika Shrine in Lagos.
On the track, the accomplished musician promotes an unwavering message of peace and unity—things that the world could perhaps always use more of, but especially so in today's Trump-dominated political climate. His message of positivity is illustrated with graphics that appear throughout the video, showing various country flags and symbols of love and peace.
"Racism has no place, give hatred no space," Kuti sings atop brassy instrumentals. "Let's settle the differences, it's best to live in peace. Exchange cultural experiences; that's the way it should be," he continues.
"One People One World," (the album) is a plea towards global harmony and solidarity. When you look at what's going on in Africa, Europe and America, it's important to keep the dream of unity alive," the artist told OkayAfrica in November.
"When I was a boy, I listened to funk, highlife, jazz, folk songs, classical music and my father's compositions, so you will hear those things in the music."
"One People, One World" by Femi Kuti and his band, the Positive Force, drops on February 23 via Knitting Factory, and is now available for preorder.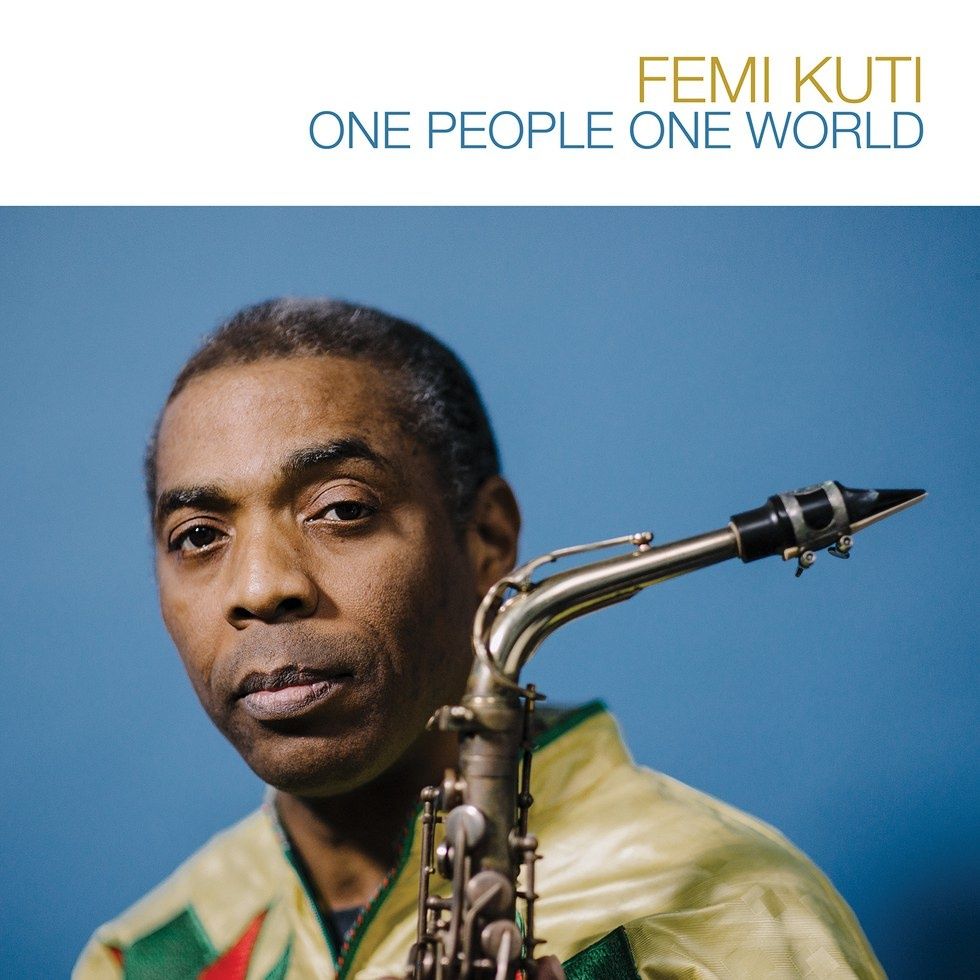 Femi Kuti, 'One People One World' cover.