This experiential film uses the power of dance and motion to embody the bond of brotherhood.
Bájúláyé: Ode to Kin, directed by Laura Alston (who is also Okayplayer's social media manager), visualizes the unity and authentic relationship among Nigerian-British brothers Femi, Emmanuel and Christian Bájúláyé, as they walk the streets of London to meet and move together.
---
In the film, you'll hear the words of the late Martiniquais philisopher and writer Frantz Fanon from a poem written by Femi, layered with everyday sounds and abstract music. Bájúláyé alsoshows Femi channel and exert his love and guidance for his siblings through free and uninhibited dance.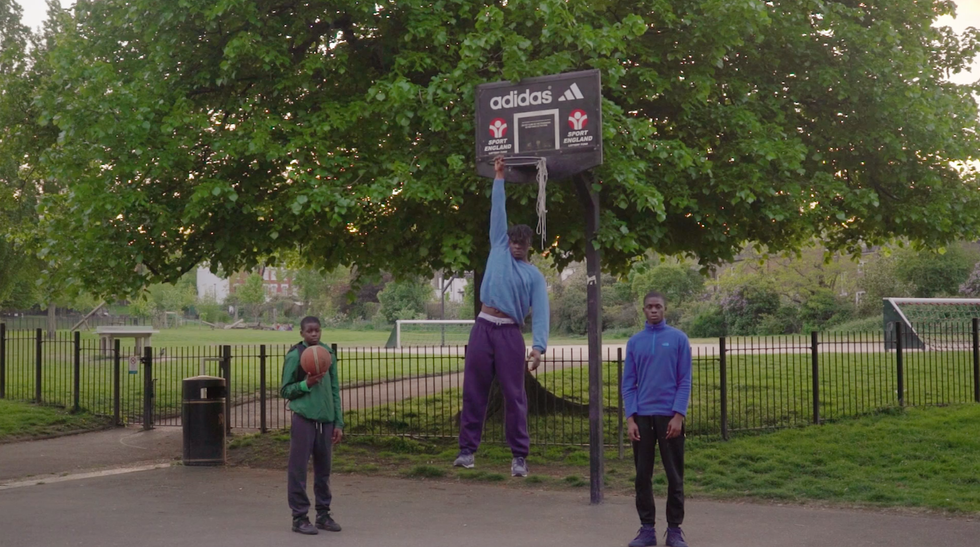 Video still courtesy of Laura Alston.
"The inspiration behind the film first came from a respect and admiration for the creative Black British community," Alston says. "Studying abroad at two art schools (Central Saint Martins and London College of Communication) surrounded me with people who were doing things that I didn't even think was achievable without superior funding, connections, etc. Secondly, the film is inspired by Femi Bájúláyé (the dancer in the film). Those are his real brothers, all his dancing is freestyle and he was the one to adapt the Frantz Fanon text into his own poetic style."
The Caribbean-American director notes that when her film premiered in Paris, the French subtitles were a nice touch as the original Fanon text was written in French. Alston shot the film in one day shortly before she left London to return to the States. She says that most of it came to life in the post-production phase.
"The greatest challenge and reward was learning how to communicate my vision via email across time zones over a span of months," Alston adds. "I learned to be precise and direct in my critiques, and fluid to suggestions and changes. I have gained a greater confidence in my ability and potential, and hope to continue to challenge myself."
To keep up with Alston, follow her on Instagram. Watch Bájúláyé: Ode to Kin below.