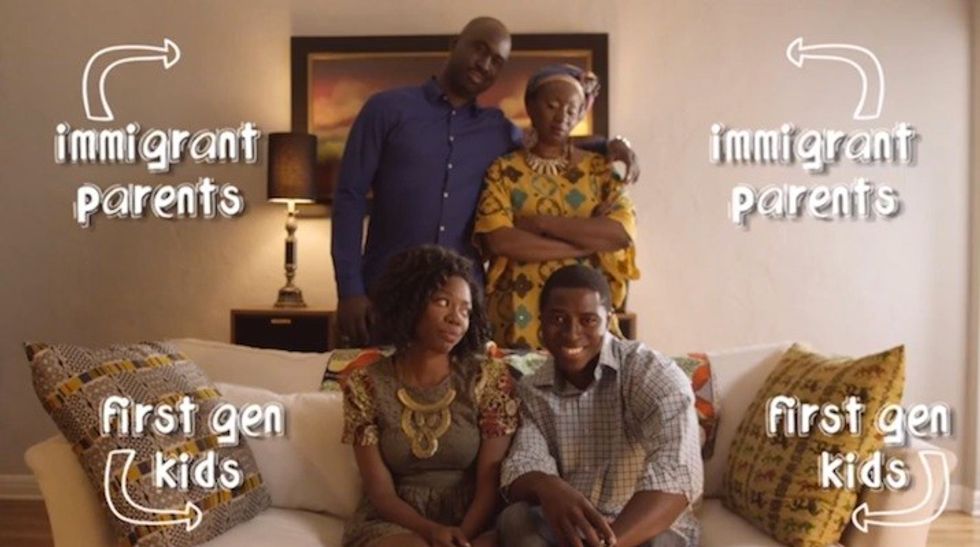 ---
First Gen is a sitcom pilot about an "everyday Nigerian-American family" that looks to offer a satirical glimpse of the inner dynamics between immigrant parents and their first generation kids. The loosely autobiographical show, whose trailer debuted this week, builds from the real-life experiences and stand-up material of its creator, Yvonne Orji. Like the character she plays, Orji opted out of a career in medicine to become a comedian. From the pilot's trailer it's safe to say the actress's decision to pursue a career in the arts didn't go over well with her more traditional parents. "We did not bring you to this country to be a clown," her character Joanna's mother says in the trailer.
"An interesting shift is occurring where kids of immigrant parents are growing up and discovering America for themselves; not solely through the lens of their parents," the pilot's creators told Shadow & Act. "This opens up a whole new world of opportunities. Until First Gen, we haven't seen Africans portrayed in mainstream media as regular, everyday people. They're usually warlords, cab drivers or fleeing genocide. The African immigrant story in America is so much richer than that. The success of entertainers like Lupita Nyong'o David Oyelowo, and Uzo Aduba suggests that mainstream America is ready to tune into a series like First Gen."
As of right now the project's goal is to be sold to a major network and produced into a sitcom for the masses. Watch the show's first trailer and see more from Orji in the clip below. Keep up with First Gen on Facebook, Instagram, and Twitter.
H/T Shadow & Act