Promote
Premiere: Georgia Anne Muldrow x Dudley Perkins Live in SA
Stream Georgia Anne Muldrow & Dudley Perkins never-before-heard hour-long live set at Cape Town's Langa township.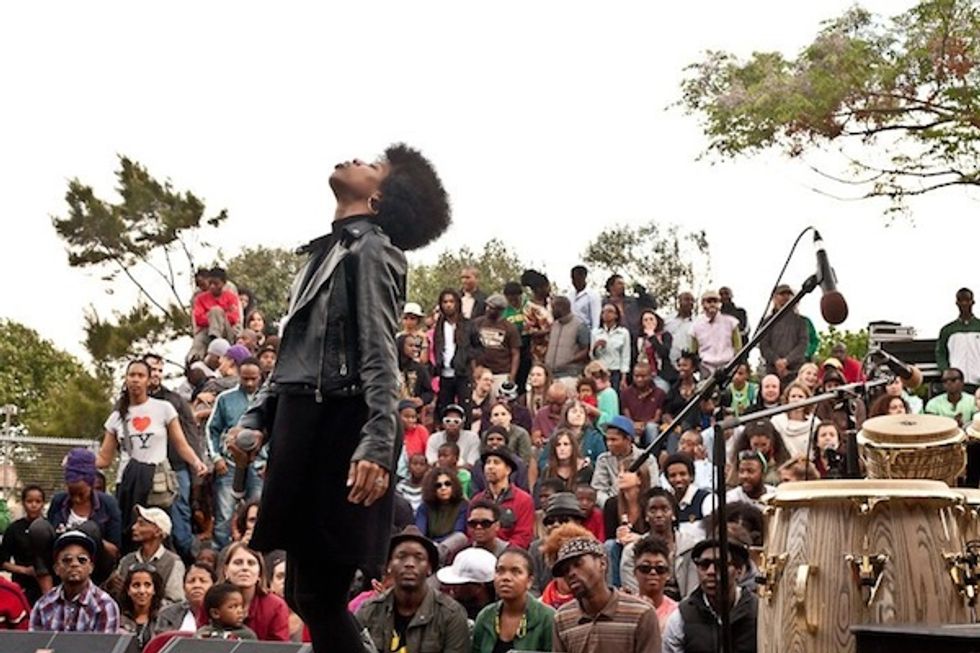 ---
All photos by Niklas Zimmer
Back in late 2010, prolific husband and wife duo Georgia Anne Muldrow & Dudley Perkins — Okayplayerfavorites from the go, and recurring Madlib collaborators —  touched down in Cape Town's Langa township to lay down a live set at the Pan African Festival for SA music platform The Pan African Space Station. Hop-and-skip some moons later and we get this never-before-heard audio from that G&D Cape Town show — one which showcases the seamless ways the couple has sonically complimented each other for years. Bonus: it was Georgia's B-day that day and at the 8-min mark you can hear the Cape Town crowd sing "Happy Birthday" to her. Stream the hour-long set, recorded live at Guga S'Thebes Centre, below and look out for G&D's upcoming The Lighthouse LP dropping May 21 via their own SomeOthaShip Connect label. Plus, see some pictures from the show below.