Yaw Tog is a gem. Going from a local emerging talent to a nationwide superstar in the space of a few months, Thorsten Owusu Gyimah is undoubtedly one of the next Ghanaian rappers to grab the game by its horns.
Yaw Tog is the most prominent face of Ghana's drill scene, a buzzing rap movement that emerged towards the tail end of 2020 to become the most talked about topic in Ghanaian music. "Asakaa" as it's called, is the Ghanaian take on the Chicago-born sub-genre of rap, and its roots are in Kumasi, a city in the Ashanti Region of Ghana, fondly referred to as "Kumerica" by its patrons.
Yaw Tog's single "Sore" was the first song from the Kumerica crop to hit the limelight in a major way, making it one of the benchmark songs of Ghana's drill scene. Dropped in September 2020, the song exploded onto the scene, triggering the exposure of the entire genre and its rappers to Ghana and the rest of the world. A short while later "Sore" secured a power-packed remix featuring UK rapper Stormzy and Ground Up star Kwesi Arthur, doubling down on the popularity of the already massive joint. It's currently sitting at close to 2.9 million views on YouTube, but it hit a million views within the first three days of its release, the first music video by a Ghanaian artist to do so.
From topping Apple Music charts, to landing a feature on Billboard Italy, to several other accolades, Yaw Tog is cementing his position as superstar on the rise day by day. But despite all the heights being hit and achievements being claimed, none of it is a surprise to Yaw Tog. He is extremely sure of himself, confident that it's his hard work that has brought him this far.
We sat down with Yaw Tog, and he spoke to us about his debut EP, his recent achievements, and what he plans on doing next.
---
Yaw Tog, Stormzy & Kwesi Arthur - Sore (Remix) (Official Video)youtu.be
So you're about to drop your debut EP. What can you tell us about the project?

Well it's my first project called TIME. And the reason why I named it TIME is because it's my time right now, and I'm proving that to the people, you feel me? And I'm exposing the new me to the people. People think I only rap, but I do sing too. So I'm using this project to like expose the new me to the people, to the world like "okay, Yaw Tog raps, Yaw Tog sings too," you see that vibe. That's the main reason why I did this project, basically to tell the people all about me and who I am.
How long have you been working on the EP?
I finished the EP sometime last year. So it's about two months I spent working on the EP.
Who are the producers you worked with on the project?
I worked with KhendiBeatz, he worked on the "Sore" remix. I also worked with Juiczx, DG Productions, Doosis, and ChrisRich on the project.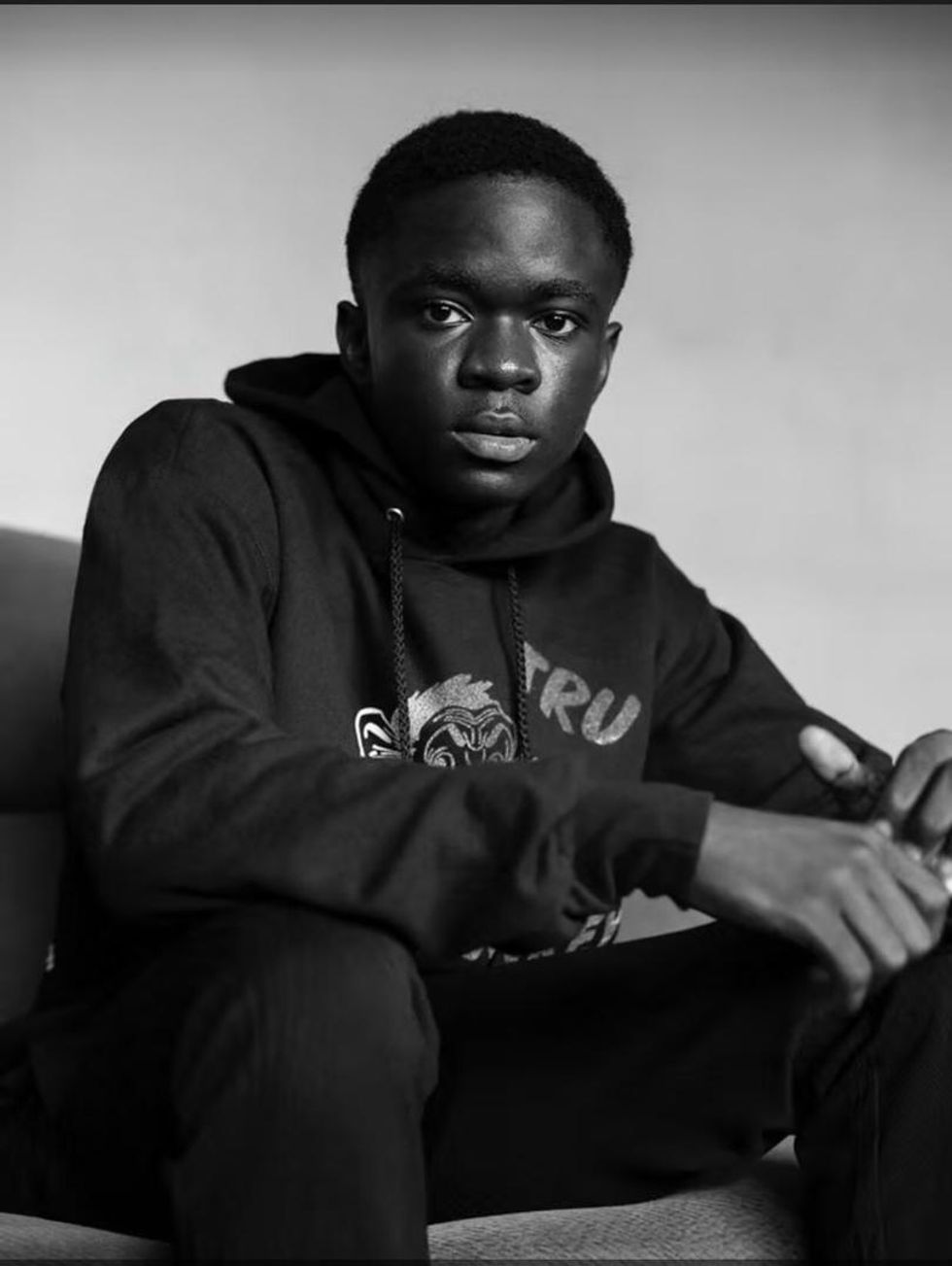 Image courtesy of the artist.
The remix of "Sore" was the first song by a Ghanaian musician to hit a million views on YouTube in just three days. How do you feel about that achievement? Did you expect the song to do that well?

I was expecting that. Because Stormzy was on it, Kwesi was also on it. And I know how Stormzy's numbers are, I also know how Kwesi's numbers are. So I was really expecting it. Though when it happened I was really really happy, because what I was expecting happened exactly how I planned it, you feel me? I was very excited, happy, I didn't even know what to do when I saw the numbers. I was going crazy for real.
What's your favorite song on the EP?
My favorite song on the EP is "Gold Friends," I did it for my friends who have supported me from day one. So the song means a lot to me.
There's a song on the EP called "Fake Ex". Is there a story there we should know about?
[Laughs] That song, I did it for my friend, you feel me? The situation happened, and I was around. So I was like okay let me do a story on this issue that happened. So I did it for my friend, it's not me. I put myself in someone else's shoes.
After the EP what's next?
After the EP there will be more bangers coming out. Just support the movement and keep calm. There's so much in the pipeline.
How do you feel when you get nominated for awards, like your "Hip-Hop Song of the Year" nomination at the 3Music Awards?
I'm very happy. Because bro, I believe my hard work has brought all these things to me. I'm very proud of myself and I'm still working more to go to the next level. I'm working hard to get to more heights, to get to the pinnacle.