Holy Forest's Hand-Animated Gambian Video For 'Africa Calling'
Watch Holy Forest's Gambian-shot music video for "Africa Calling," the lead single off the project's self-titled debut album.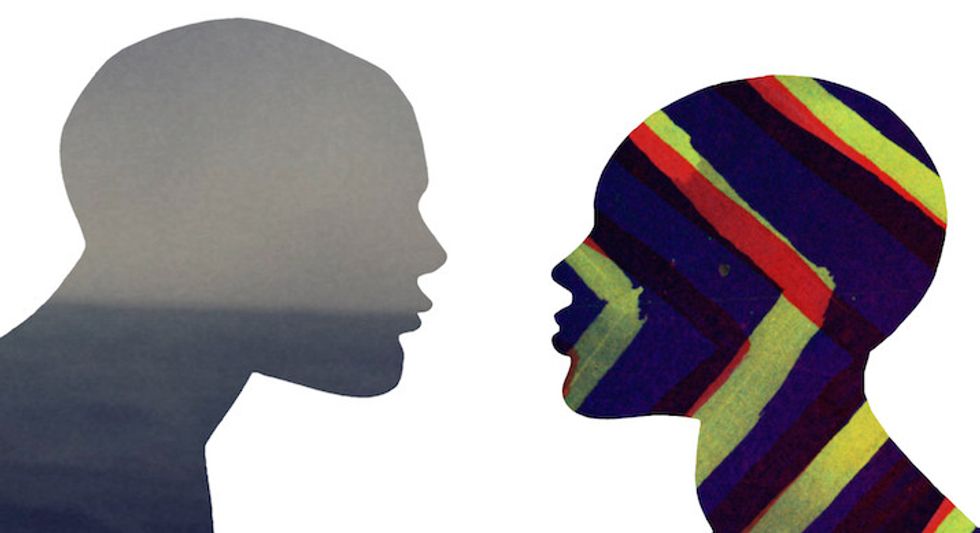 ---
Holy Forest is a new musical project from songwriter and documentary filmmaker Jon Fine (Still Bill, Herbie Hancock's Possibilities), who recorded an album over 3 years across the Gambia and several cities in the United States. "Africa Calling," the lead single from the self-titled Holy Forest LP, pairs the virtuosic sounds of Gambian griot Tata Din Din Jobarteh (aka the Jimi Hendrix of the kora) with the robust vocals of Harlem-based singer Ed "Preachermann" Holley and horns from members of Antibalas Afrobeat Orchestra on a song inspired by a trip to the Makasutu forest.
The music video for "Africa Calling," which we're premiering here today, blends street shots from the Gambia and album recording sessions in NYC with striking hand-animation by Maya Erdelyi, who took inspiration from batik colors the crew saw in Banjul and across the country. Watch the music video for "Africa Calling," directed by Fine and animated by Erdelyi, below and grab the single on iTunes. Holy Forest's 11-track debut album is due this fall.