The Vibrancy Of 'I Love Kuduro' Documentary
Nowness shares an excerpt from 'I Love Kuduro,' a documentary that spotlights the titular Angolan cultural movement.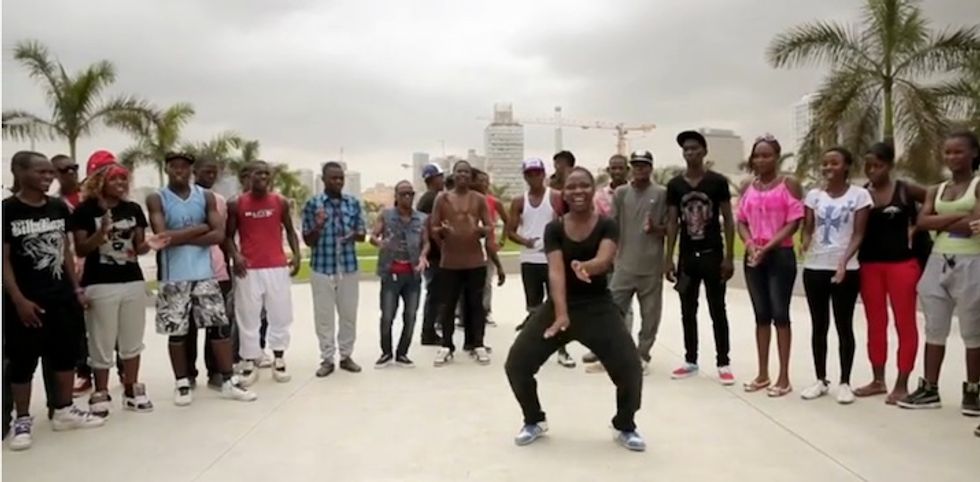 ---
The last thing we saw from I Love Kuduro — the documentary that tracks the established legends and rising stars of the Angolan dance movement including Titica, Tony Amado, Sebrem, Nagrehla, Cabo Snoop and Bruno de Castro — was a wonderfully vibrant trailer. Now, more footage from the Mário Patrocínio-directed film arrives and not only shows the astounding body kinetics of kuduro (which literally means "hard ass") but also sheds light on its importance as a cultural phenomenon. Bruno de Castro mentions, "Musically speaking, the people from Angola are very rhythmic and the beat gives us joy. The beat touches us. It touches our deepest feelings. Kuduro and the Angolan people are a perfect match." Check out the clip below via NOWNESS and keep watch on I Love Kuduro on its website.
[brightcove http://link.brightcove.com/services/player/bcpid2513628667001?bckey=AQ~~,AAACK2FgrRk~,zMYAvvLCUEnwf6PiJylzLIv2R3ooD-Fl&bctid=3903510659001&autoStart=false expand=1]