Topological data from Morocco and Arabic geometric patterns are all used in producer Jabo's computer-generated "Pastilla" world.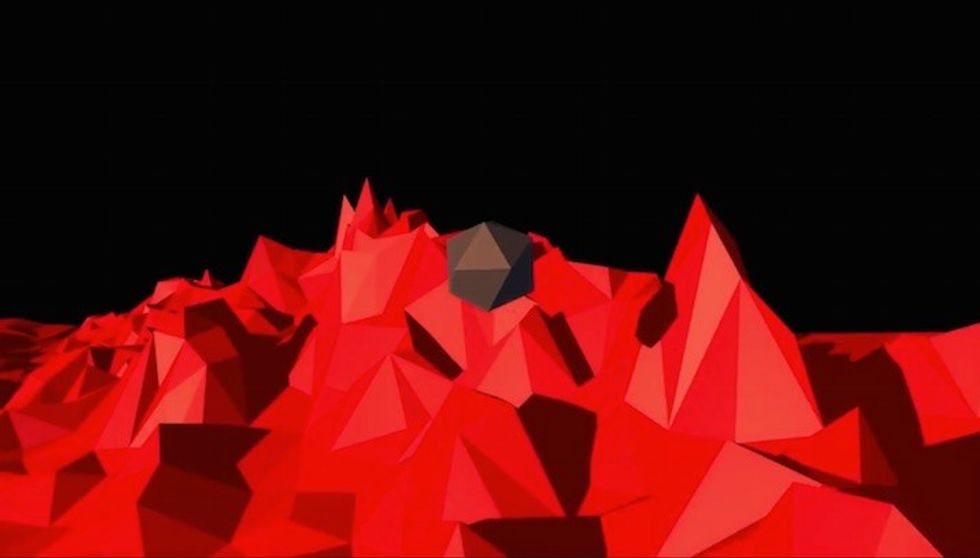 ---
Jabo, a 20-year-old Belgian producer of Moroccan descent, first made his mark on the global bass scene when he was still a teenager as a leading name in the spread of moombahton across Belgium a few years ago. After a string of free download releases that gained the attention of A-Trak and Diplo, amongst others, the young producer is releasing his debut Harissa EP. The 2-track release sees Jabo mixing Moroccan and Middle Eastern sounds with a wide palette of modern bass production.
"Pastilla," the EP's high-energy lead track, is built on frantic, juke-inspired percussion and choppy vocal samples, while "Harissa" is indebted to both zouk bass and Arabic instrumentation. The PC-generated music video for "Pastilla," directed by Dutch visual artist Maarten van derGlas, brings Jabo's sonic aesthetic to life by using Moroccan topological data and Arabic art. In a statement about the video, van der Glas explains,
I wanted to make a video where the main character is a very abstract object and still make it identifiable, likable. The object goes on a journey and encounters many transformations. The abstract object is a icosahedron, a very symmetrical mathematical form that can assume many different forms, also in nature. I also wanted to represent the music in a visual form.... After talking with Jabo I learned the influences are from many regions like: Morocco, Algeria, Syria, Lebanon. Then there are the electronic dance music influences from the West of course. To blend this all I used a totally computer generated world. I used topological data from Morocco, hints of caligraphy and in general a geometric visual language which is known in Arabic art.
Watch the music video for Jabo's "Pastilla," premiering here, and buy his Harissa EP (streaming below), available now on Bandcamp through Belgium's Low Up Records.