---
Grace Jones in Jan Malan
Africa's most beloved fashion show producer Jan Malan received a fashion nod this October when he was presented with a well-deserved accolade: "Show Producer of the Year" at the recent United Colors of Fashion (UCOF) Gala Evening held in New York. The Namibian-born director of Umzingeli Productions is a leading show producer in Africa. 
Umzingeli means "hunter-gatherer" in Xhosa and Zulu, the company prides itself on finding and nurturing fashion and beauty talent that hails from Africa. One of his major accomplishments was the conceptualization of M-Net's "Face of Africa Model Search," which kick-started a career that has since led him to over 30 African countries. His endeavors have not only highlighted the beautiful women of Africa, but also exposed Africa's fashion talent to the world.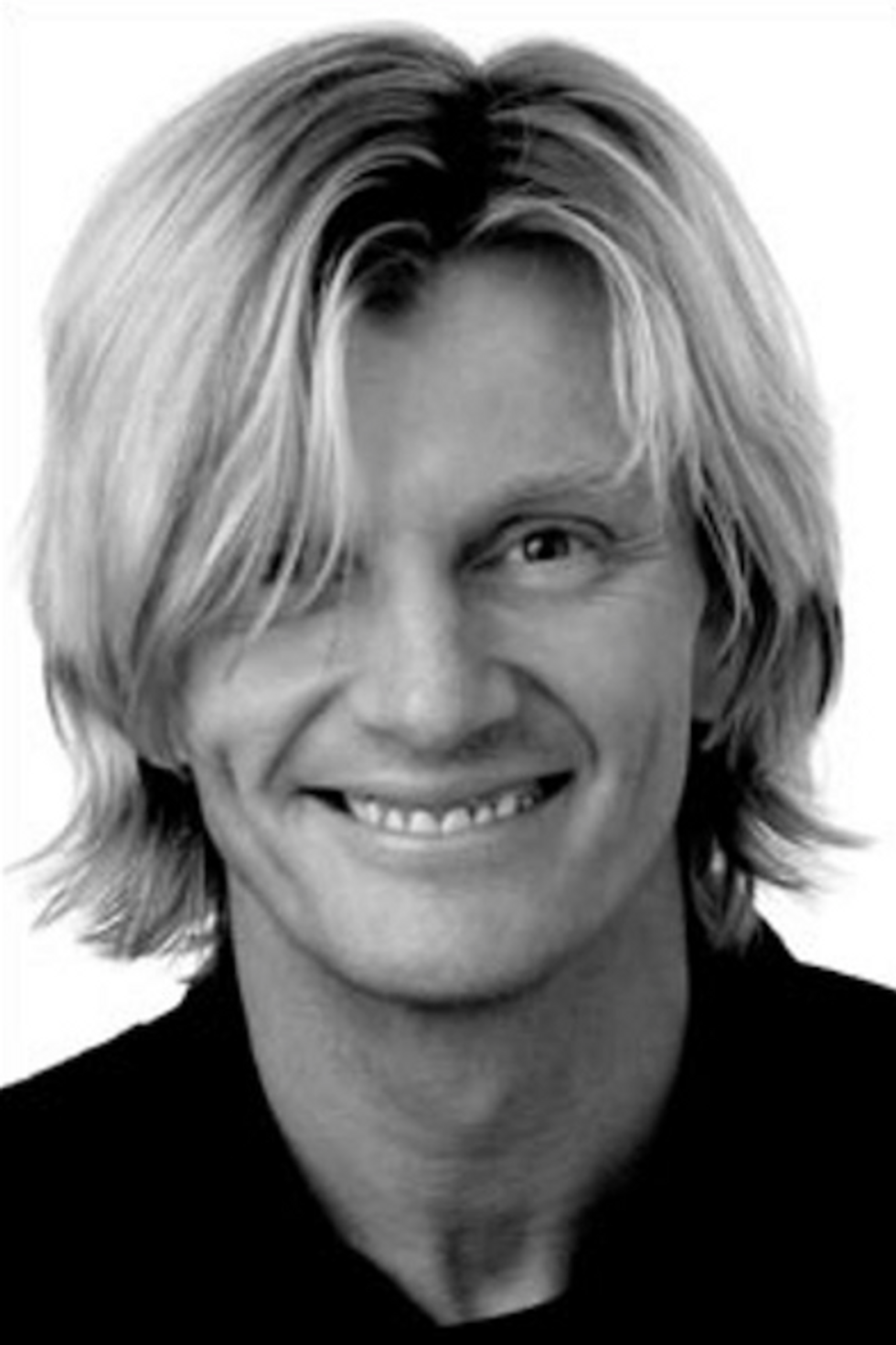 Jan Malan
Malan is a very precious icon in the fashion industry. He demonstrates his all round talent when others are confined to a single discipline. Since 1985, he managed to gain everyone's trust by his creativity and dedication to the fashion industry and also to the exhibition and development of  African fashion. Hard work, inspiration, originality have been at the core of his incredible journey which has changed perspectives, inspired many and gave an other window to the African fashion.
He's worked with many people including Grace Jones, Youssou N'dour, Tyra Banks, Fern Mallis, Elton John, Tyson Beckford, John Legend, Kelly Rowland, and Alek Wek. Having been in the fashion business for more than 25 years, Malan couldn't contain his appreciation when he received the award: "Being recognized and awarded this prestigious award by my fellow colleagues and contemporaries in a globally-recognized fashion capital such as New York City only further cements my love and appreciation for this industry.
"Thank you New York and UCOF for showing love to this African boy. I am extremely happy and I share this award with my team at Umzingeli. I wouldn't be standing here without your support. Thank you! And thanks for supporting African fashion," said Malan.
David Tlale Creation, S/S2013 Collection, New York Fashion Week, Jan Malan, Umzingeli Productions
This award is given in recognition of Malan's work in the world of fashion, particularly his contributions and dedication in promoting and taking African fashion to the world. Chairman and President of UCOF Ciano Clerjuste says: "Jan Malan has been one of my idols since the first day I met him in New York during Mercedes-Benz Fashion Week a few years ago and he has been a shining beacon for many African designers. I have watched him constantly working hard to help a plethora of African designers to ensure that talented African designers are well represented overseas. Mr. Malan is a gem and a rare find in the fashion industry. When we asked him to come to New York to produce the annual fashion benefit for UCOF on a charity basis, he agreed open-heartedly, without thinking twice about it. He embodies what UCOF is about [humanity] and since he uses fashion for humanity, we thought it was perfect and appropriate to award him Producer of the Year."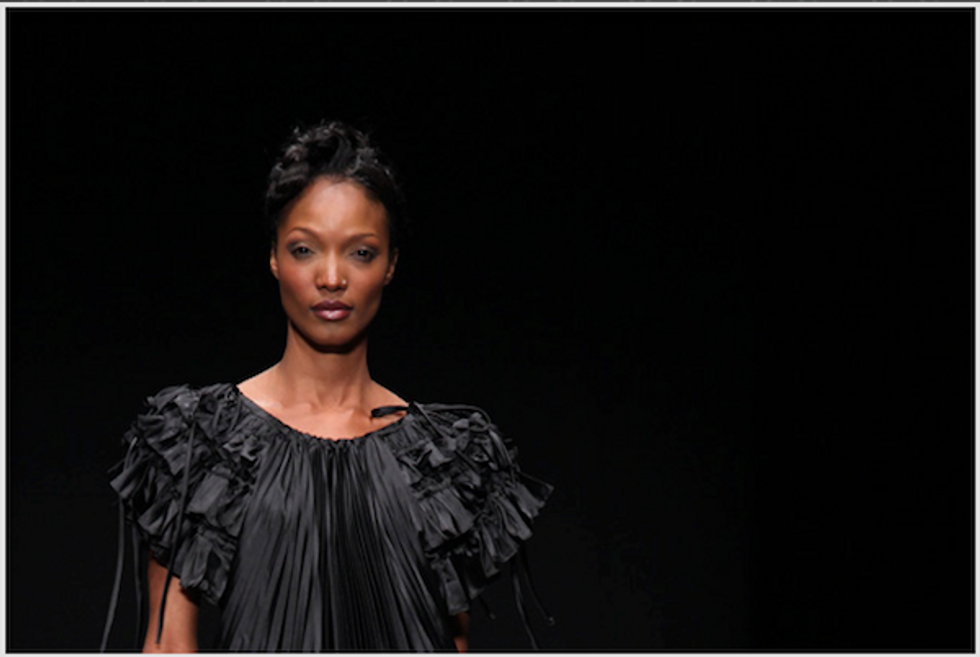 Joburg Fashion Week, Jan Malan, Umzingeli Productions
Spanning almost three decades, Malan's work has been lauded by many fashion enthusiasts. In addition to his work as a show producer, Malan also travels the African continent scouting new African models. He has launched the careers of many models such as Oluchi Onweagba and continues to work with Africa's top designers such as David Tlale, Marianne Fassler and Deola Sagoe. I had the occasion to interview him after he received the recognition proof of his work.
Who's Jan Malan?
Jan Malan is an Independent show director intent on growing the fashion and beauty industry on the African continent.
You're an African icon in the fashion industry. We know what you've achieved but how did you start? Who was Jan Malan before he started this career?
Born in Namibia, raised in Namibia and Johannesburg, wanted to go into the music industry but fell into the fashion industry by fluke.
What are your inspirations and your influences?
I thrive on diversity and projecting a positive image of Africa - I am an AFROFUTURIST!
Top Model Alek Wek (on the left) in Jan Malan Choreography, Umzingeli Productions
I love the idea of the term "choreography." What does it mean to you? What are your tasks and goals? How do you proceed to create these choreographies?
Choreography is only one part of the job of a Show/Director Producer. Good fashion show choreography is well thought-out; it has a defined rhythm and pace. It has to suit and enhance the designer's collection. The goal is to keep the audience enthralled and to present slick production qualities.
I think that you're a creative show producer. You have a beautiful career and have worked with incredible talents. What is your relation with the fashion designers?
Designers from across Africa have become my family. For many years I have collaborated with designers from across the continent: Deola Sagoe of Nigeria, David Tlale and Marianne Fassler of South Africa and Anna Ngann Yonn of Cameroon are good examples of many. I have designer friends in more then 20 countries in Africa.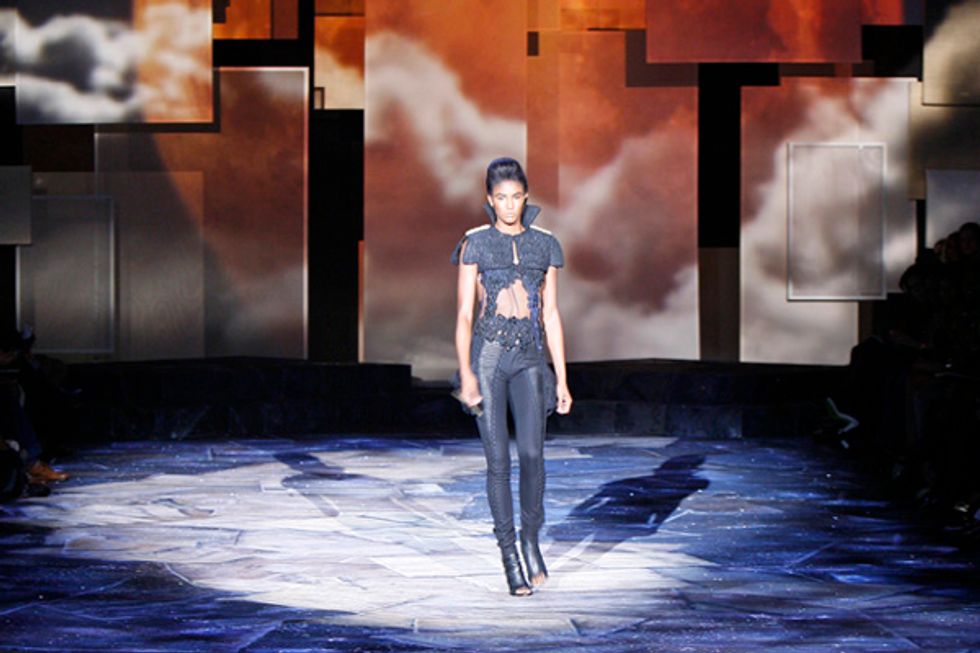 Deola Sagoe Creation New York Fashion Week 2010 Collection, Jan Malan, Umzingeli Productions
How about your relation with different fashions weeks all over the world?
I have worked with many Indian fashion designers when I produced Delhi Fashion Week in 2008 and 2009. When I worked at New York Fashion Week I also met many American designers.
How was it to collaborate with Fern Mallis, the founder of  New York Fashion Week?
Fern Mallis was a hard taskmaster/mistress and she taught me discipline, time management as well as respect for fashion designers.
Do you think that you are bringing something new?
My intention is always to bring the vision of the designer's collection to life. The designer brings the newness, my job is to realize and interpret it for the designer on the runway.
What was your last work?
Just returned from New York where I staged an incredible show at the Museum of the City of New York with 7 international designers. This week (October 22-28), I completed 6 productions at Mercedes-Benz Fashion Week Africa for top designers from across Africa.
* Marianne Fassler Collection during African Fashion International 2012 / Mercedes-Benz Fashion Week Africa, Jan Malan, Umzingeli Productions
Could you describe it and tell us what was different from the previous one?
Did an incredible show for Marianne Fassler called the Remix, garments with a modern African aesthetic and funky hair and make-up. The joy of my work is that each designer also brings something different and unique. I never get bored. I'm constantly challenged.
What do you think is the masterpiece of your entire career?
There are so many highlights! I would say the M-Net Face of Africa at Sun City in 2001 with Youssou 'N Dour, the Burundi Drummers and Daniel Swarovski from Paris. Positive Rocks for Sun International featuring designer Marc Bouwer and singer Kelly Rowland. M-Net Face of Africa finals in 2010 in Lagos Nigeria. Swahili Fashion Week under African skies and in the rain in Dar-Es Salaam. The Fairlady South African Fashion Awards that was done in the Windybrow Theatre, I subsequently won a South African Advertising Award for best event. (The Loeries), really there are too many too mention, I can go on and on.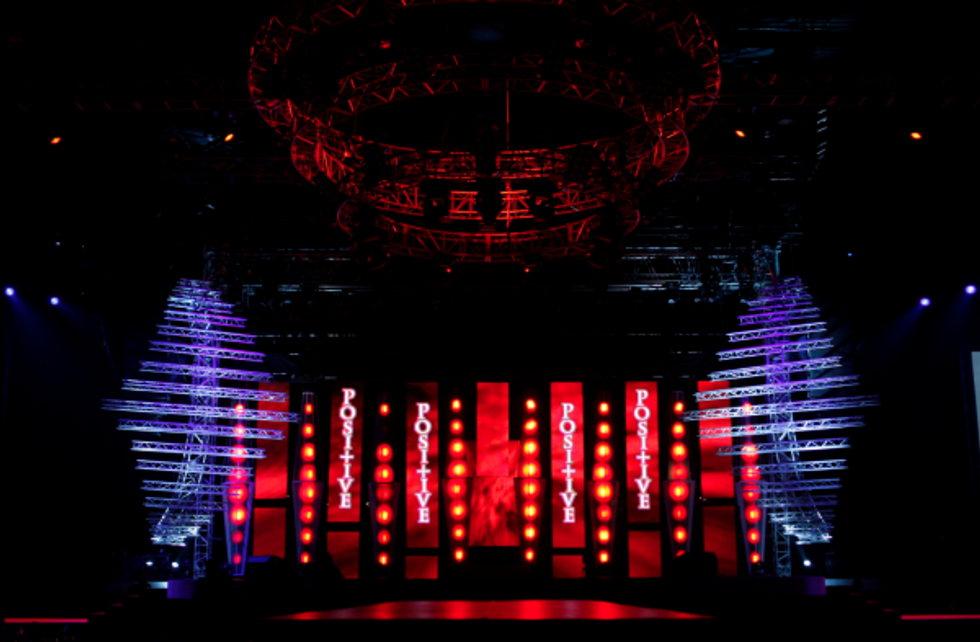 3rd Annual Positive Rocks for Sun International in the Sun City Superbowl with Kelly Rowland Jan Malan Umzingeli Productions
How would you describe the Jan Malan signature in one line.
"African fashion crusader" - I am an Afro-futurist!
Today, as a lead producer in the fashion industry who has a lot of media coverage, are you using fashion as a way of talking? Or maybe inspiring the youth?
I can only hope that the work we do inspires the youth and believe in giving young people who are willing to learn a chance to work on our productions. Nurturing and finding new African fashion talent is what I do...
Do you consider yourself an African show producer?
Most definitely! Africa is a brand and I am its ambassador!
Today, we have African fashion weeks in many countries, which are rapidly appearing in even more locations in the continent every year, what do you think about that?
Why not? This way more people all over the world have an opportunity to live their dreams and create a living and career for themselves. Why should it be just for the selected few?
This evolution is a proof of the existence of "African fashion." Should African designers be present in regular fashion week? Is there any discrimination? 
There is no such thing as "African Fashion," just fashion designers from Africa who want to express themselves in the way that they want to express themselves.
Arise L'Afrique-à-Porter Fall 2010 at Paris Fashion Week for Arise Magazine Jan Malan Umzingeli Productions
You just received the "Producer of the Year" Award in New York, congratulations! How does it feel? What does it mean to you? What is your next step and/or dream?
I am very honoured and it has energized and motivated me to continue with my crusade!
What do you think of African fashion and its evolution?
We are still in our baby shoes, we only now starting to see a glimmer of what can be achieved. Note South African Designer David Tlale most recently had a standalone show at New York Fashion Week on schedule: A first for South Africa and I produced that show. Proud Moment!!
What are your hopes for African fashion?
That the 21st Century does in fact become the African Century.
Describe Jan Malan in one word.
Afrofuturistic.