---
Our new City Guide series features some of our favorite artists dropping light on the best places to pop by if you happen to make your way to their stomping grounds. For the inaugural edition we asked Alec Lomami to spill his favorite spots in Kinshasa. After all, the DRC beatmaker/rapper first entered our radar with the success of "Kinshasa" and its "CHLLNGR Remix," his futuristic ode to the city of his raising.
Best Record Store:
Alec Lomami:Edition Chez Ndye is probably the best spot. You can find lots of old tapes, CDs, and vinyl. You could also head to National Radio to get copies of some of the rare old Congolese hits.
Best Concert Venue:
AL:Studio Mama Angebi. It's a mythical venue where all the Congolese greats like Tabu Ley, Papa Wemba, Franco Luambo Makiadi, Mbilia Bell, Emeneya and Zaiko Langa Langa played.
Best Club/Night Spot:
AL:Fiesta Club. They have one of the most diverse playlists in the city. You will dance to Congolese hits, Kuduru, South African House music, Coupe Decale, Azonto, Naija pop, Hip-Hop. But I would also say head out to Bandal, Bon-Marché, and Matonge for a genuine taste of ambience "Kinoise." It's the centre of Kinshasa night life.
Best Restaurant:
AL: Hmmm that depends. Most Congolese eat at "ngandas," little hole-in-the-wall street joints. But for a nice affordable eatery, Chez Mama Colonel is the spot. They have been voted 'Best Chicken in Kinshasa' several times. For the fancier folks who want to do the fine-dining thing, try Cafe Cons (it ain't cheap though).
Best Date Spot:
AL: I would try to get away from the business of the city and head to Mbudi Nature Reserve. You can set up a picnic, relax by the Congo River, check out the outdoor museum's sculptures from artists of L'académie des Beaux-arts. There's also some pretty good entertainment – rumba bands and traditional dancing—and a few restaurants, snack bars, walking trails, and sporting activities.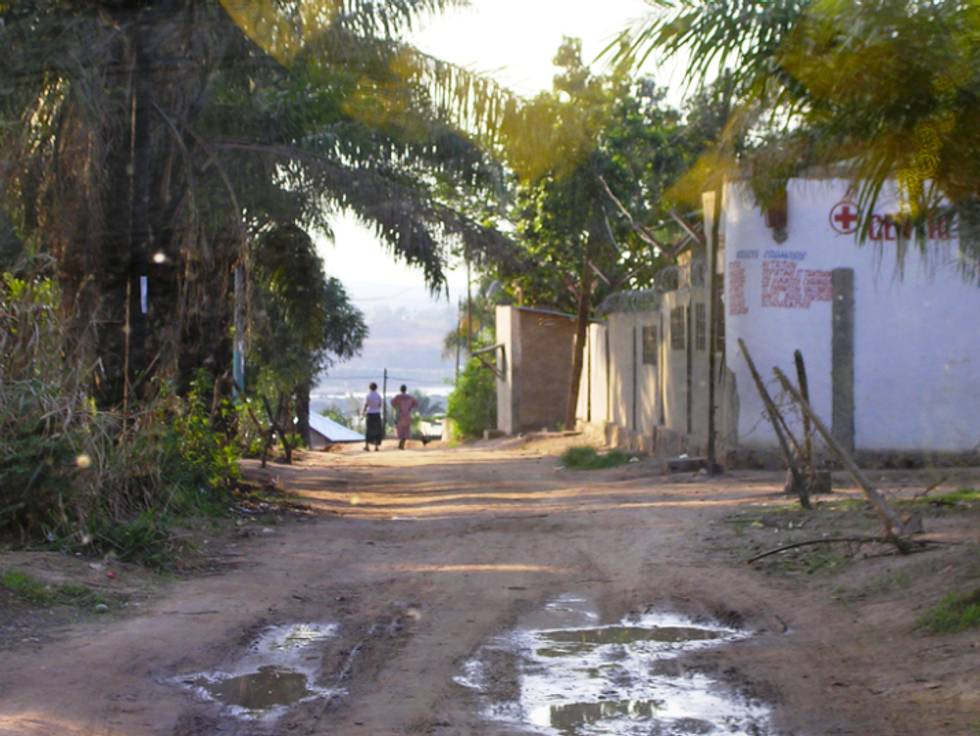 Best Drink To Have While In Town:
AL: For the taste, I would go with Tembobeer. But you should probably try Primus, one of the most popular beers, if not for the taste, then for the promises to have you dance like this.
For more from Alec Lomami check out his AFRICA IN YOUR EARBUDS mix featuring cuts from fellow Kinshasa artists.