Munje Foh details the most stylish collections from Lagos Fashion and Design Week 2015.
---
Mai Atafo

Mai Atofo, Day 3 of HeinekenLFDW 2015. © Copyright Lagos Fashion and Design Week. Photo: Kola Oshalusi (Insigna).
An old adage says that the devil is in the details, but in fashion, it's impossible to resist a stickler for detail who is also devilishly handsome. Mai Atafo is a versatile men's and women's wear designer best known for his bespoke men's suits and bridal wear. The Nigerian tailor's attention to detail crosses over into his shows as well. Over the years he's been known for some great runway moments, from real-time selfie shots with his model cast in 2014 to a live violinist that reinterpreted Drake songs as runway music.
Exquisitely tailored suits featuring bold, but well-placed patterns are mainstays of Atafo's menswear. New features this year included printed women's suits and separates that feature prints of original hand-drawn designs by New York-based Nigerian artist and musician Laolu Senbanjo.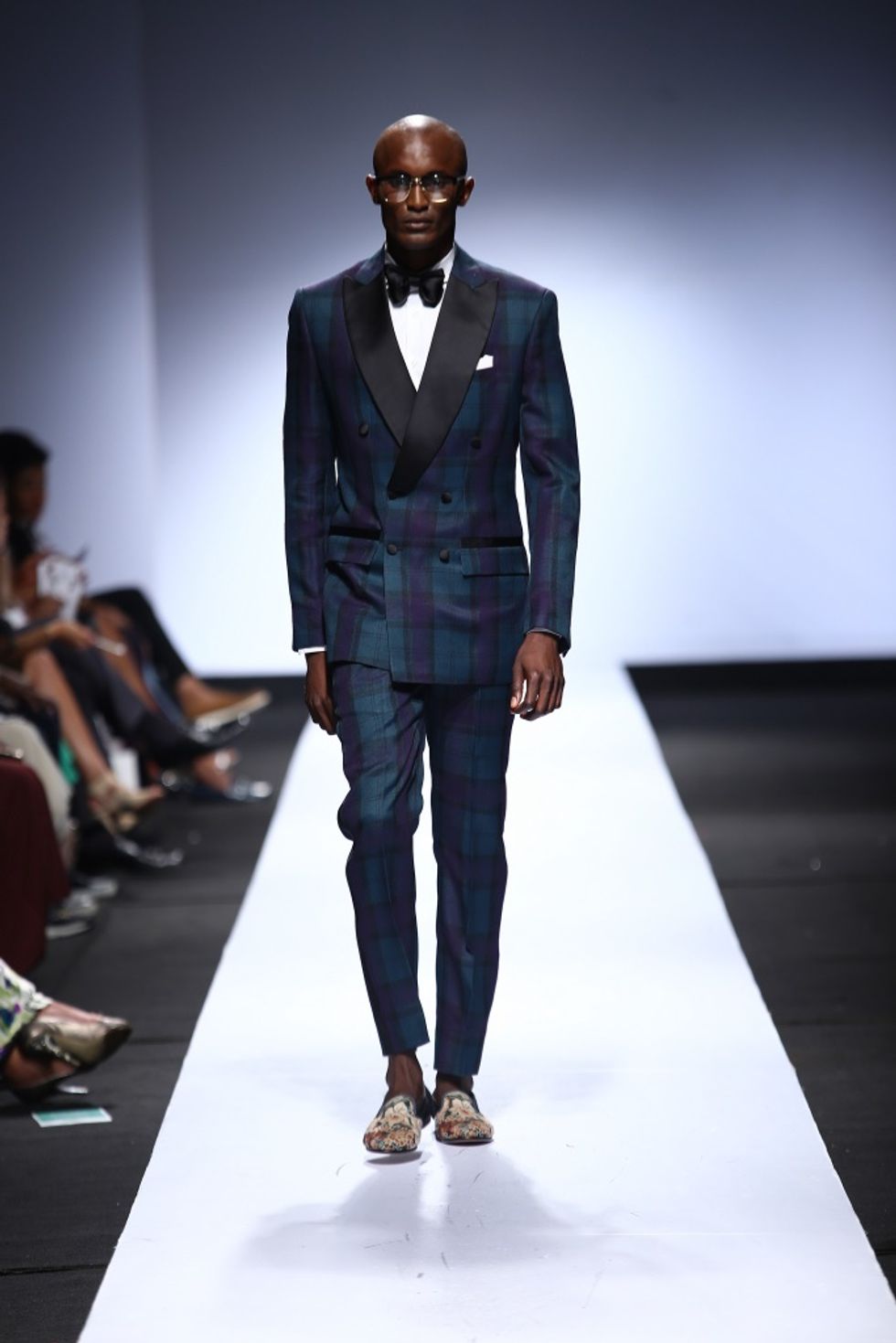 All photos taken by Kola Oshalusi (Insigna). Courtesy of Lagos Fashion and Design Week.