Following its premiere at Sundance in January, the official trailer for Little Monster's, a light-hearted zombie apocalypse film and romantic comedy starring Lupita Nyong'o is finally here.
The film sees Nyong'o playing a teacher who is forced to protect her Kindergarten students from a zombie attack that occurs while they're on a field trip, while also being caught in a love triangle. The film also stars Alexander England and Josh Gad.
---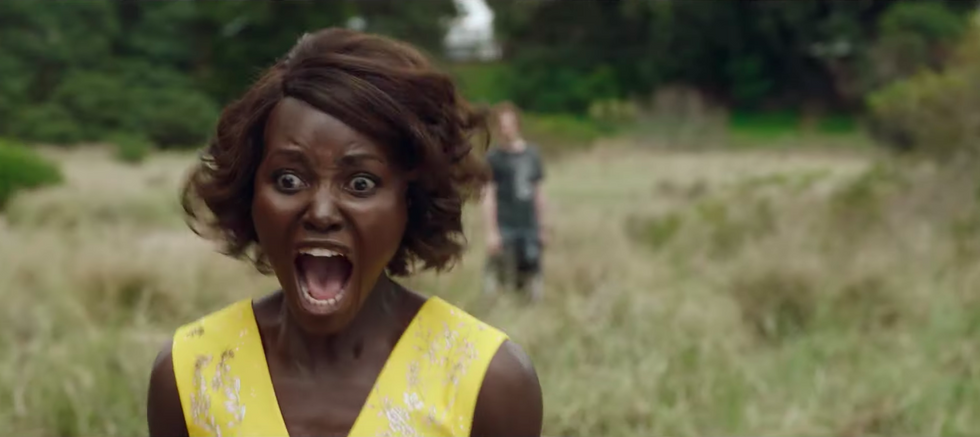 Still from 'Little Zombies' trailer
Here's a summary of the film via The Hollywood Reporter:

The comedy horror film follows Dave (Alexander England), who crashes at his sister's place following a rough breakup and takes the opportunity to chaperone his nephew's class on a field trip in an attempt to impress his teacher, Miss Caroline (Lupita Nyong'o). While on the trip, the class finds themselves in the middle of a zombie invasion, the product of an experiment gone wrong at a nearby military base. It is then up to Dave, Caroline and children's television personality Teddy McGiggle (Josh Gad) to keep the kids safe.
The film has been acquired by Hulu for distribution and will hit theaters in the UK and Ireland on November 15, though its US release date has not yet been announced.

Nyong'o recently narrated the BBC wildlife series Serengeti, and is slated for a number of film projects in the coming months, including the upcoming film adaptation of Trevor Noah's best-selling autobiography, Born a Crime.
Check out the fun trailer for Little Monsters below.
LITTLE MONSTERS - OFFICIAL RED-BAND TRAILER - IN CINEMAS NOVEMBER 15youtu.be