TANZANIA—This August, Arusha, Tanzania will be the hub for new ideas worth spreading for the TEDGlobal 2017 Conference. On the cusp of the highly anticipated event, TED just announced the 21 young innovators from around the world who will deliver a talk on the famous TED stage. Among the 21, 10 fellows are representing Uganda, Egypt, the Democratic Republic of the Congo, Nigeria, Somalia, Botswana, Zimbabwe, Liberia and Kenya.
---
TED returns to Arusha after hosting the 2007 TEDGlobal Conference, where the organization gathered 100 of the sharpest young leaders to meet in person for the first time. This group was a precursor to the Fellows program, including OkayAfrica 100 Women honoree Juliana Rotich, Patrick Awuah, Erik Hersman, William Kamkwamba and Fred Swaniker.
Since 2009, the program has presented talks from over 400 Fellows from 94 countries, whose talks have collectively been viewed more than 155 million times. The program continues to create a powerful, far-reaching network of scientists, doctors, activists, artists, photographers, filmmakers, entrepreneurs, inventors, journalists and more.
Meet the 10 African TED Fellows below, who will be joining leading policymakers, business people, academics and activists from across the continent and around the world. Be sure to check back at OkayAfrica for more leading up to TEDGlobal 2017.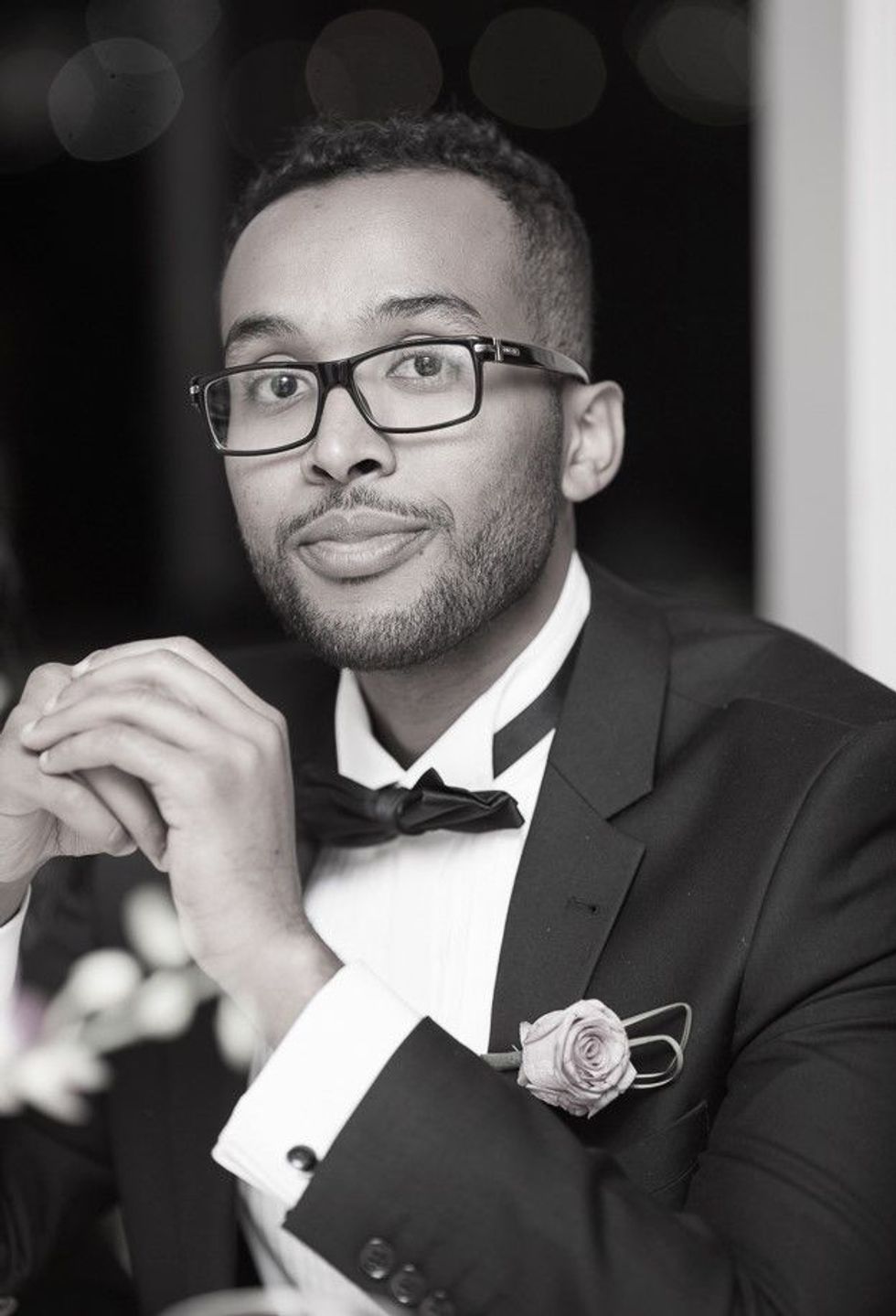 Photo courtesy of TED.
Somali computer scientist catalyzing the tech-scene in Somalia and Somaliland through coding camps, incubators, and accelerator programs. An inventor and advocate for innovation and research in Africa.
Photo courtesy of TED.
Egyptian microbiologist studying fungal infections in humans, in an effort to discover their causes and develop new treatments and co-founder of ConScience, a non-profit dedicated to science education.
Photo courtesy of TED.
Congolese co-founder of the Young African Refugees for Integral Development (YARID) which empowers refugees and builds community through vocational education, English classes, access to sports and computer literacy skills.
Photo courtesy of TED.
Liberian founder and CEO of FACE Africa which strengthens water, sanitation and hygiene (WASH) infrastructure in rural communities in Sub-Saharan Africa through the establishment of community-based WASH Committees and post-implementation support services.
Photo courtesy of TED.
Ugandan director and playwright creating theater that promotes social change and provokes dialogue on issues from LGBTQ rights to war crimes.
Photo courtesy of TED.
Ugandan journalist working undercover in the Middle East to uncover the human rights abuses of migrant workers.
Photo courtesy of TED.
Writer, educator, and founder of the Queer Shorts Showcase Festival, Botswana's first and only LGBT themed theatre festival.
Photo courtesy of TED.
International touring percussionist working to elevate the place of the African woman in music. Her performance style integrates African traditional music with modern styles such as Jazz, Hip-hop, Reggae, and Zouk.
Photo courtesy of TED.
Zimbabwean stand up comic who uses his creative work to approach culturally taboo topics on the African continent.
Photo courtesy of TED.
Nigerian fashion designer and artist that uses textile and apparel design to convey stories about immigrant populations to the Western world through his brand, Ikiré Jones.