Meklit's 'Kemekem' Video Is An Ethiopian Love Ode To The Afro
An office courtship develops through dance in Meklit's music video for "Kemekem (I Love Your Afro)," featuring pianist Samuel Yirga.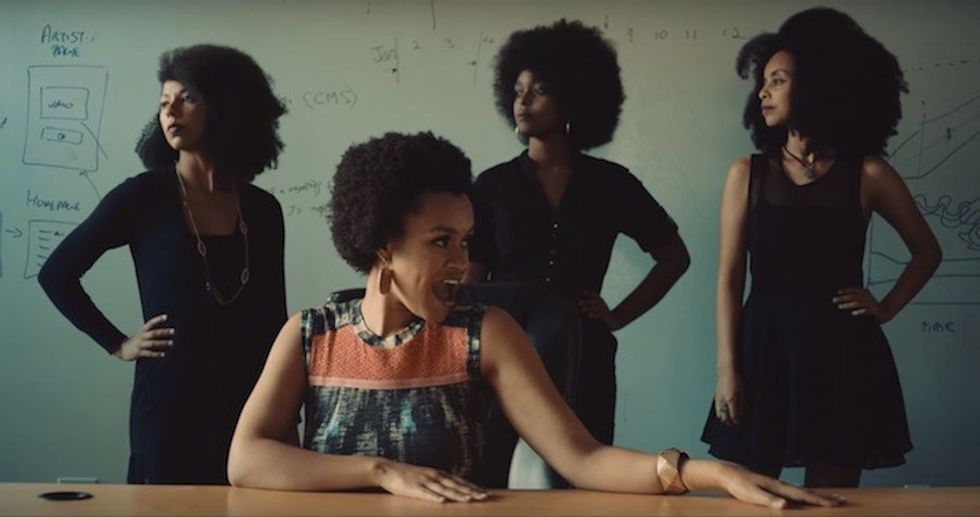 ---
Ethiopian-American songstress Meklit Hadero reinterprets a traditional Ethiopian love song in "Kemekem (I Like Your Afro)," her Amharic-sang single alongside pianist Samuel Yirga. Following a successful crowdsourcing campaign which called for "Afro coiffed folks of all ages," Meklit is sharing the elegant and beautifully-choreographed music video for her standout tune from last year's We Are Alive LP (Six Degrees Records). In it, an office courtship develops through a series of call-and-response dances backed by Meklit's blend of traditional azmari soundscapes, soul, jazz and R&B. Watch the Pete Lee-directed music video for "Kemekem (I Like Your Afro)" featuring Samuel Yirga below.