Okayafrica TV: Michael Kiwanuka
We interview folk/soul singer Michael Kiwanuka about his Ugandan upbringing and classic influences.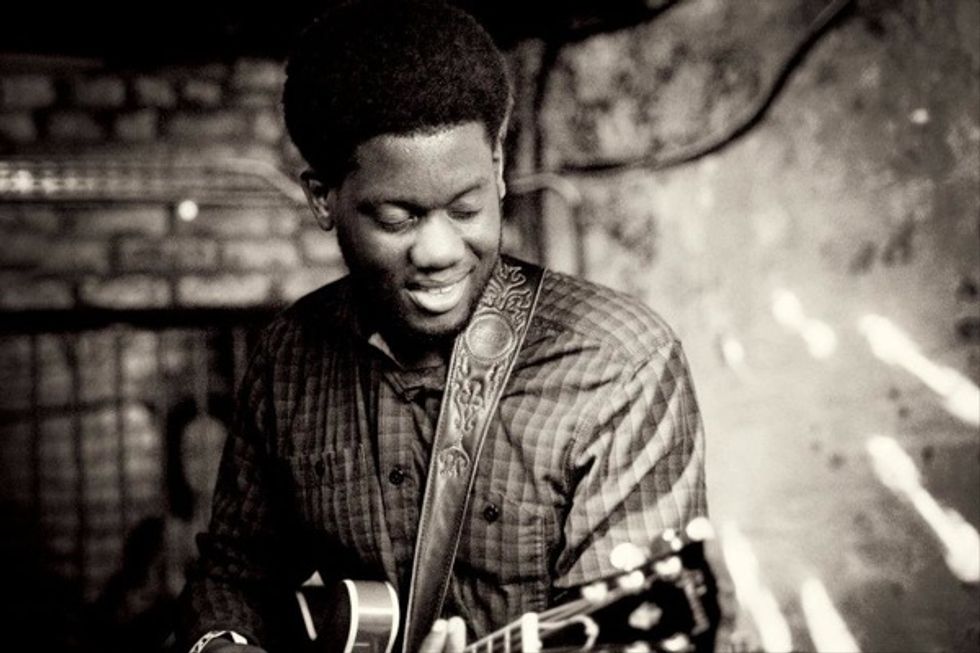 ---
We recently chatted it up with British folk singer Michael Kiwanuka — winner of the BBC Sound of 2012 and all-around master of the folk/soul composition — during a visit to New York City. Michael discusses his upbringing in a staunchly traditional Ugandan home, the influence of Bob Dylan and soul classics on his craft and the grainy and nostalgic texture of his music and visual aesthetic. Watch our interview below and make sure to catch Michael perfoming live this Thursday on Late Night with Jimmy Fallon.
[embed width="600"][/embed]
Producer + Editor: Allison Swank. Videographer: Rob Lee