News
Mo Kolours Shares 'How I (Rhythm Love Affair)' EP
Mo Kolours blends beats, soul samples and Mauritian sega music in this 'How I (Rhythm Love Affair)' EP, stream the full 7-track release.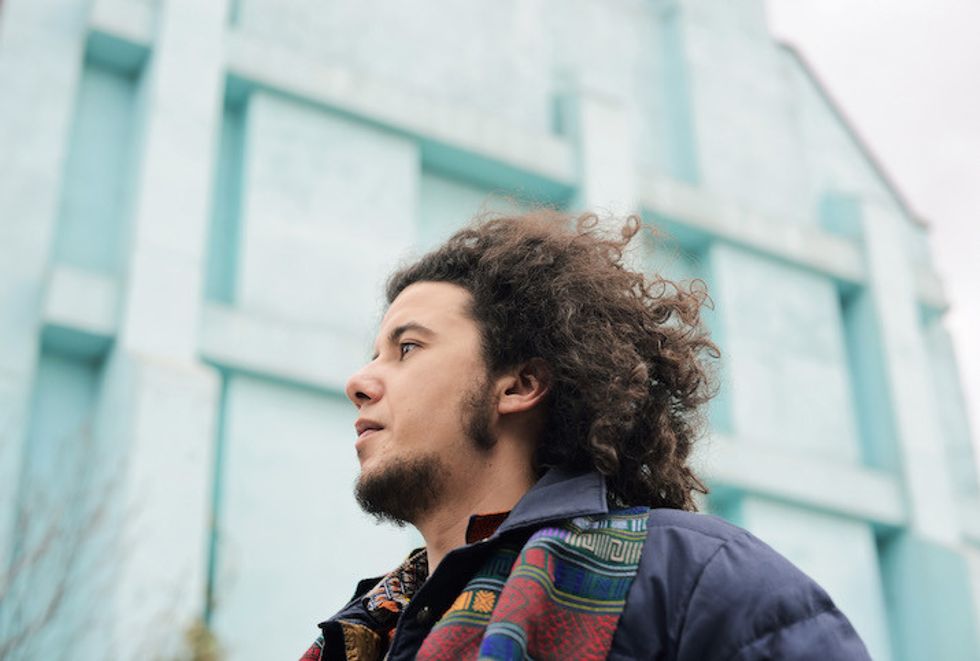 ---
Throughout the 7-track How I (Rhythm Love Affair) EP, Anglo-Mauritian producer Mo Kolours looks to cultivate his own style of dance music. From the silky vocal samples of opener "How I" to the dizzying laughs and heavy percussion of "Sega Chuckle," the London-based producer sifts through a wide range of influences — hip-hop beats, dub bass lines, soul samples, and Mauritian sega music — to craft his own alluring sound.
As Mo Kolours tells FACT, "Inspiration for the new EP seemed to come from all sorts of angles. Rhythm exploration, looped cycles, 70s soul, Sumerian tablets, up-tempo mindsets, roots of sound… drums and discos, along with many other topics, people, and general happenings." The EP, which can be streamed in its entirety below, also features a reworking of the world's oldest known melody over booming drum machines ("Sumerian Mother") and house-indebted ode to his current home ("South LDN" ft. Henry Wu).
Stream Mo Kolours' How I (Rhythm Love Affair) EP, due March 9 from One-Handed Music, below. Pre-orders are available now via Bandcamp. For more, revisit the producer's Drum Stalking mini-mix from last year.