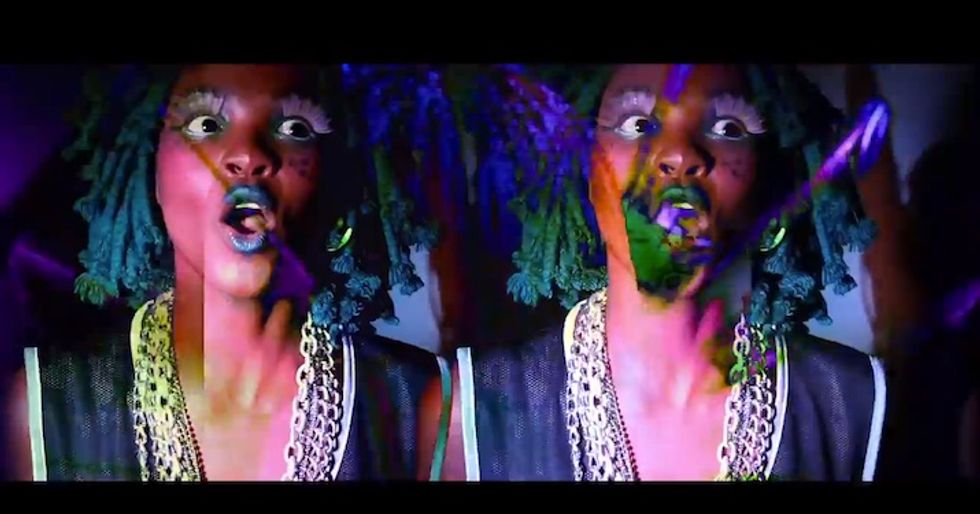 ---
When we caught up with music/fashion-darling Moonchild last month the Joburg-based avantgardist teased at a collab with BLK JKS drummer Tshepang Ramoba. The follow-up to their syrupy-smooth "Rabubi" has now come to light with the visually stunning video for "Go Starring." On their latest, woozy synth lines and eerily distorted vocals merge with strobe lights and futuristic makeup on a mesmerising dance hit. Back in January Moonchild had this to say about the Justin McGee/Roger Young-directed video:
I just shot a video with Justin McGee and Roger Young for one of the tracks called "Starring," a song that is basically about James Bond becoming an alcoholic and not able to serve his purpose because he is worried about his martini being shaken not stirred, just like our justice system's uselesness! Roger (who has always existed in my music life) heard it at my Rocking the Daisies performance last year and wanted to do the video, so we did. It's coming out in mid February. So excited!
Read the rest of our interview with Moonchild over here and take a look at the strobe-heavy "Go Starring" below.