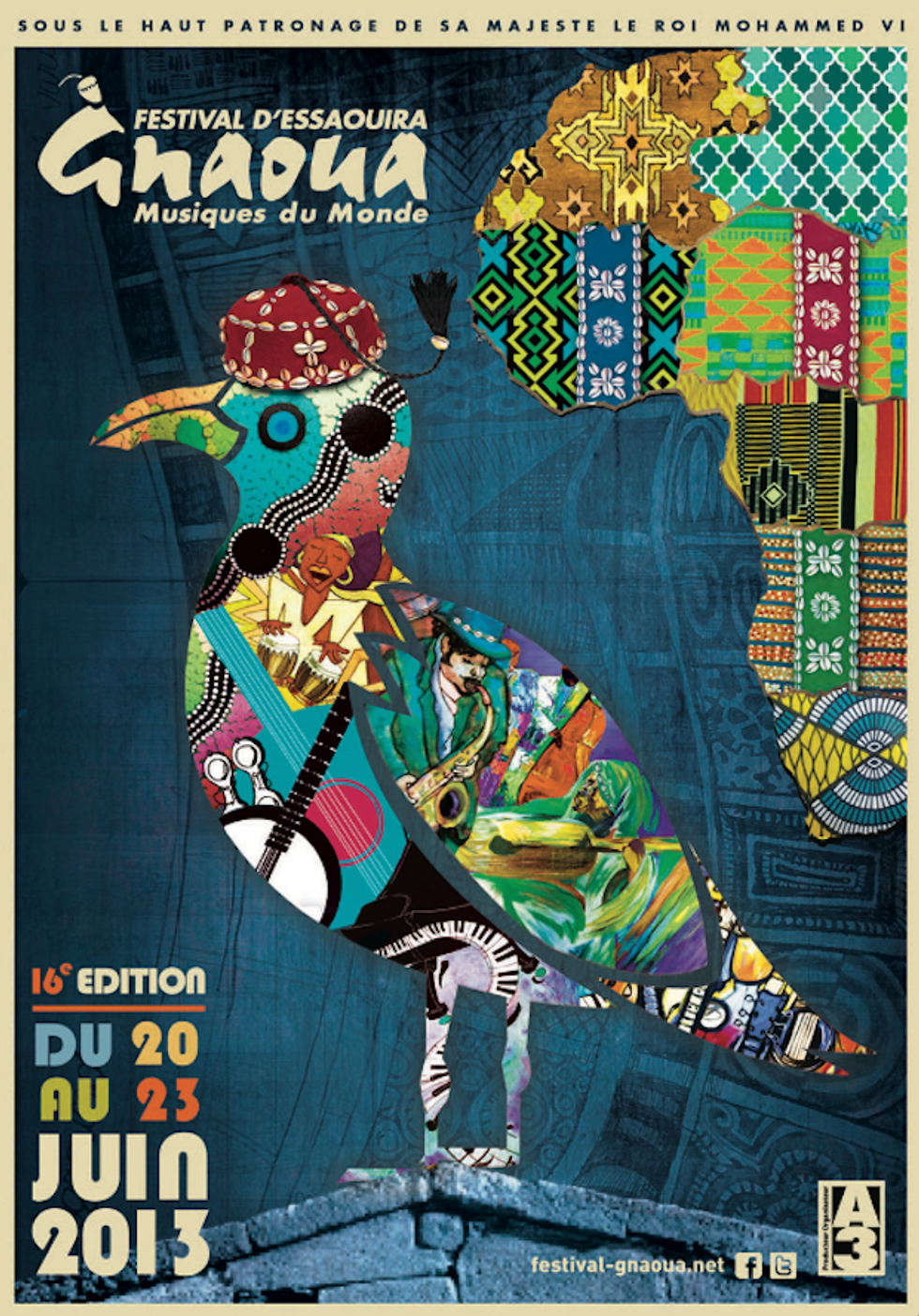 ---
OKA contributor Ade Eribake recently visited Morocco's most spiritual four days of tunes at the Gnaoua Music Festival. Every June the seaside town of Essaouira (about 175km west of Marrakech) becomes home to a celebration of Gnaoua culture. In between catching cross-continental collaborations and basking around knowledge (on the house), Ade took notes on the festivities to keep in mind for Gnaoua 2014.
First, some background on Gnaoua music and culture:
The heart of Gnaoua culture is the fusion of North and West African spiritual traditions with Sufi Islam. The music that comes out of this tradition belongs just as much south of the Sahara as it does to Morocco. Gnaoua songs make frequent reference to the ancient spirits of the Hausa, Fulani and the Bambara amongst others, references that reflect the centuries old but not forgotten origins of the black Moroccans who have held on to this tradition and made it a part of the wider Moroccan culture.
Getting There:
The nearest major city is Marrakech so the simplest way to get there is to fly directly into Marrakech. Wherever else you fly to, you'll still need to get to Marrakech to connect to Essaouira. There are regular air-conditioned coaches from outside the main train station in Marrakech. Marrakech to Essaouira by coach takes about three hours.
Best Collaboration:
The outstanding collab between Nigerian songstress Nneka and Moroccan Gnaoua musician Mehdi Nassouli made for my favorite performance of the year. After all, collaborative spirit is one of the great things about this festival. Local musicians invite artists from around the world, and many of the concerts on offer are collaborations between local gnawis and international acts.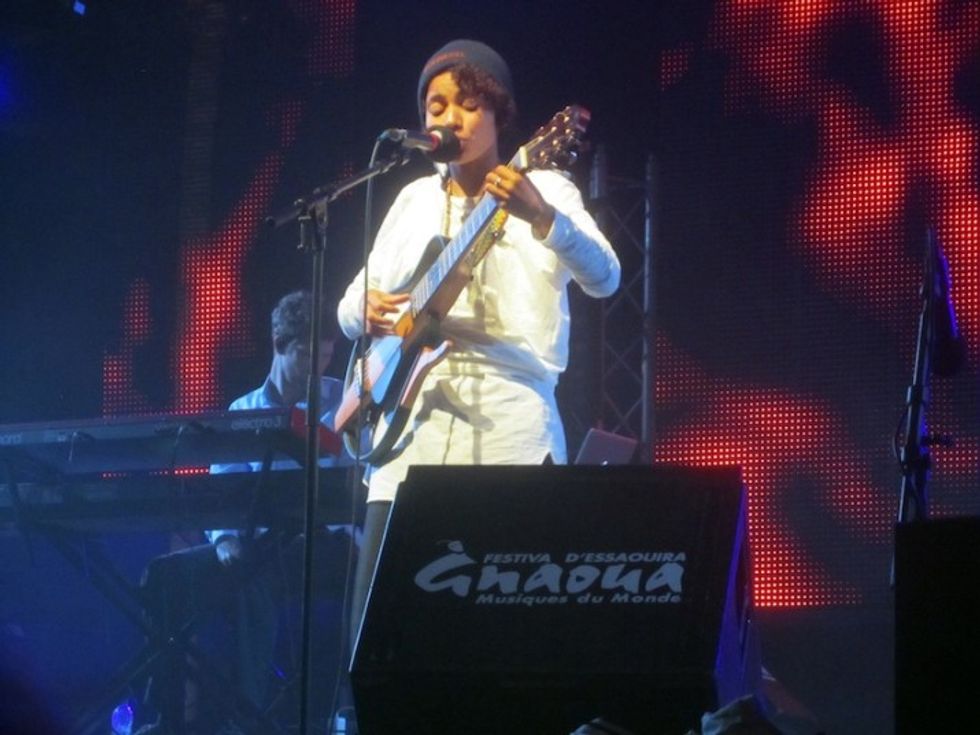 Notable Acts:
Maalem Mahmoud Guinia — a master of old school Gnaoua
Maalem Hamid el-Kasri — his style is more modern & very accessible
Maalem Abdelkebir Merchane — also a master of authentic Gnaoua
Mahmoud Guinia speaking at a festival lecture.
Best Place To Hydrate:
The free lectures on the Gnaoua tradition are a must-do. Not only is it a chance to learn, but also a good place to grab some free mint tea. Random art exhibitions also pop up over there.
Best Place To Grab Food:
Essaouira is a seaside town and the fish is amazing. Head down to the fish market, buy your fish, then take it to one of restaurants right there in the market and they'll grill it or prepare it in a traditional Moroccan casserole for you.
While You're In Town...:
Shop! Essaouira is THE place to buy argan oil. Also, try a steam bath and massage. There are local hammams on practically every street corner or you could visit a hotel spa for a more upscale hammam experience. And yes, it's by the sea, so it can be very windy and not great for lounging, but if you're into windsurfing or kitesurfing, you'll love it.
For more on the Gnaoua Festival check out this 2011-filmed documentary below: