Arts + Culture
Watch Mr Eazi Perform 'Leg Over' and 'In The Morning' on the Late Late Show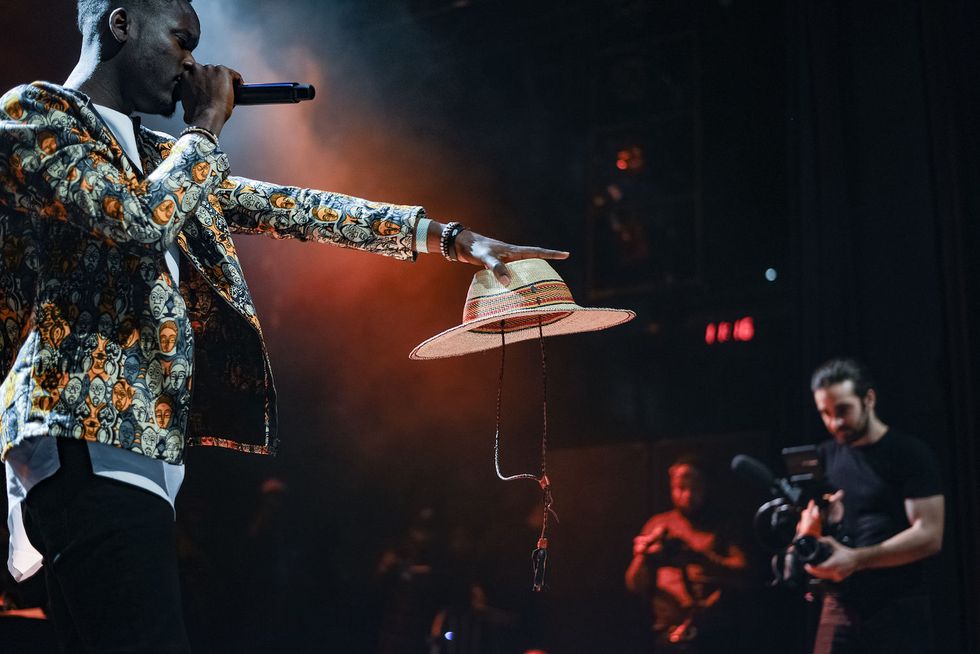 Mr Eazi was last night's musical guest on "The Late Late Show With James Corden."
DIASPORA—Naija's very own, Mr Eazi was the musical guest on The Late Late Show with James Corden last night.
---
The afrobeats musician ran through two stripped-down renditions of "In the Morning" and "Leg Over" from his album Life Is Eazi, Vol. 1 - Accra to Lagos.
Watch Mr Eazi's mellow performance below.
Mr Eazi is Apple Music's newest "Up Next" artist. The streaming service premiered a documentary with the artist yesterday, and he was recently featured on Beats 1 interview with radio personality, Julie Adenuga. His latest album, Life Is Eazi, Vol. 1 - Accra to Lagos is available now.