---
In the last few years, following a wikileaks exposé that hinted he was suffering from prostate cancer, Zimbabwean President Robert Mugabe (88) has been dogged by rumours of ill-health and impending death. Most recently a report by an online newspaper, The Zimbabwe Mail, which rapidly spread across the newswires, alleged that the embattled leader was on his death bed in Singapore, fighting for his life.
Since the news broke, the president's men have been caught doing their best impersonation of American writer, Mark Twain, by claiming that reports of the octogenarian's death have been greatly exaggerated. "Some sick and malicious people are spreading false stories about him being seriously ill while others are saying he is dead or dying out there" an unnamed official is said to have told papers in Zimbabwe.
It is difficult to establish where the truth lies.
Beginning in 2000, through the introduction of a series of draconian media legislation, the government in Zimbabwe has severely constricted the flow of information. Countrywide there is only one state-owned TV channel and four state-controlled radio stations. They are a few independent newspapers but the space in which they operate is harshly regulated by the state.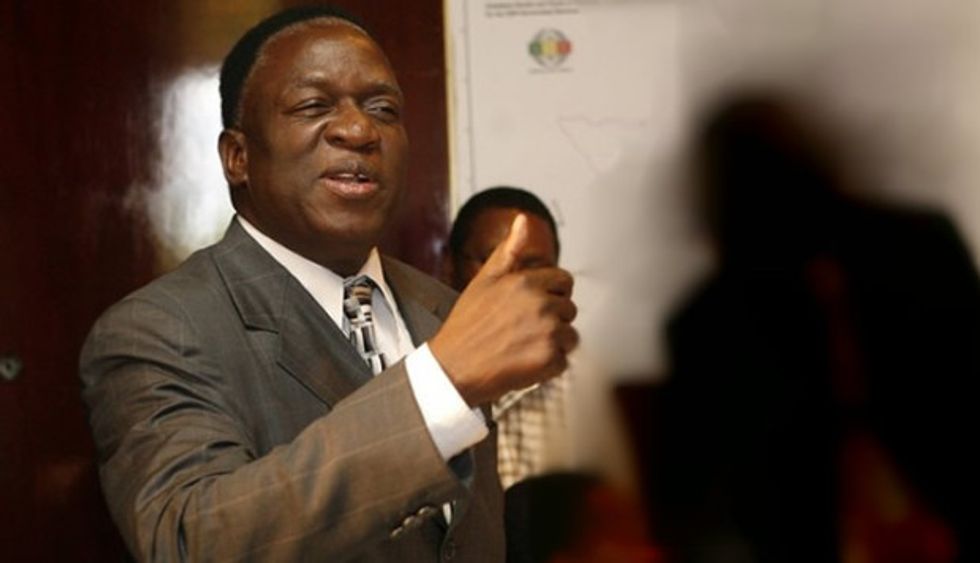 Still, word from the troubled country is that feared hardliner Emerson Mnangagwa (65, above) – known as the crocodile (Ngwena in Shona, Zimbabwe's most spoken language) – is poised to take over should Mugabe's health problems persist; but, as reggae prophet Bob Marley said; only time will tell.