One of South Africa's finest on the mic, Pretoria-based MC N'Veigh dropped a new EP today.
No Pineapples On My Pizza doesn't overstay its welcome; it only lasts for 20 minutes. And the MC and his collaborators never lose your attention.

---
N'Veigh is slowly coming out the "rapper's rapper" box. All songs on the 6-track project excel lyrically, but will entertain more than just the fan of bars. The MC chose musical beats and soulful vocal hooks to make the project listener-friendly.
No Pineapples On My Pizza is not about pineapples on pizza, though—the rapper flexes his lyrical skills on the battle-ready "Nomsa Nene Freestyle," raps about the game alongside Solo and Captain on "Villains," flirts with kwaito on "Souffle," shows off his mack game on "Falling" and self-introspects on "Way Too Gone."
On the latter, the MC vents about a range of issues from fatherhood to relationships that have gone sour. He raps about fellow Pretoria producer and DJ, Beat Oven.
He raps:
"So don't ask me about Beat Oven/ The brotherhood I had with that homie has been broken/ I'm sure he knows the reason why/ We haven't spoken, but the word is he got beef with I/ We can't be open about the matter/ It's better we forget and we move on/ Or lay that bitch to rest like a futon"
Production on No Pineapples On My Pizza is handled by Mayj-C, Bona V, Caesar Siseko and the legendary Beatmochini.
If you love your hip-hop with heartfelt lyrics that are delivered with flair and passion, No Pineapples On My Pizza will sure treat you well.
Download the project here.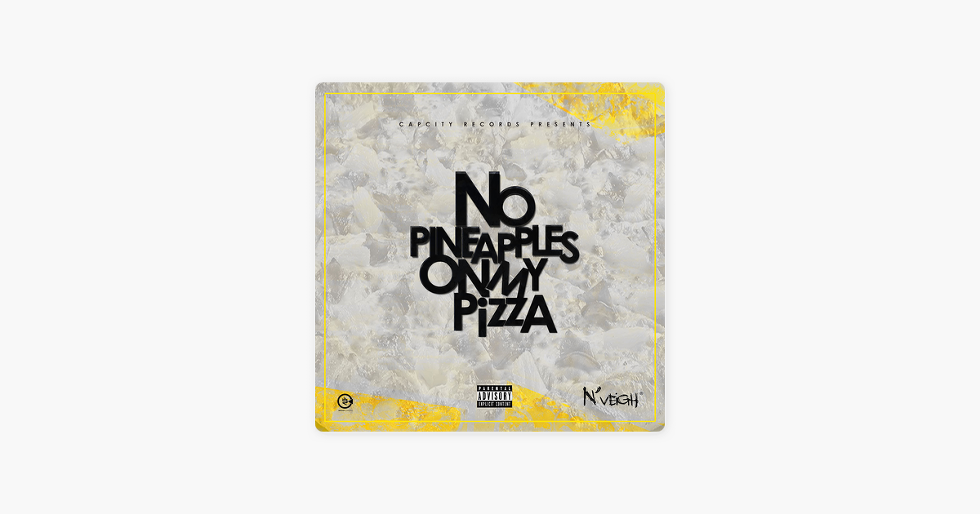 ‎No Pineapples On My Pizza EP by N'Veighitunes.apple.com
‎Album · 2018 · 6 Songs