Nakhane will finally get to perform his sophomore album You Will Not Die in South Africa.
---
The South African musician, who was born in the Eastern Cape, relocated to the UK last year. In February of this year, he released a deluxe version of the project which was originally released in 2018.
Today, the artist announced three dates for his You Will Not Die tour. The tour will have stops in three of the country's major cities, Joburg, Durban and Cape Town at the end of the month.
"I am really excited," Nakhane was quoted as saying by the website MAMBAonline.comtoday. "I was upset that besides the few festivals I played in 2018 in South Africa, I hadn't really performed the You Will Not Die album at home. It looked like we had closed that book, but then my agent said 'Not quite yet. Your home country hasn't seen you perform these songs'."
He added:
"It's home. These songs are about South Africa and South Africans are incredible audiences. They get involved in the show. They are present. You feel like you are collaborating with them on the spot. I love that about them."
View the tour dates below and buy tickets here.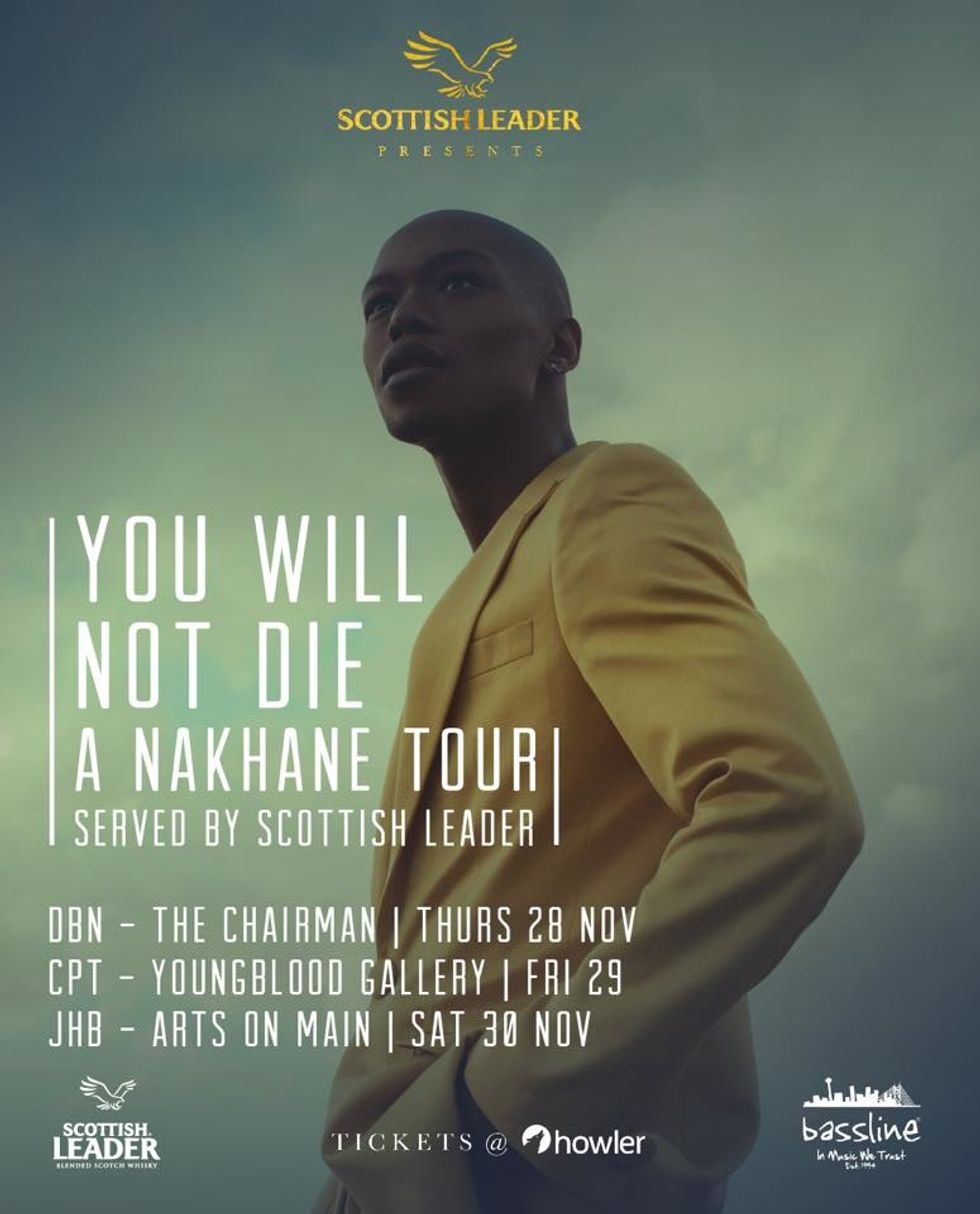 Revisit You Will Not Die below: