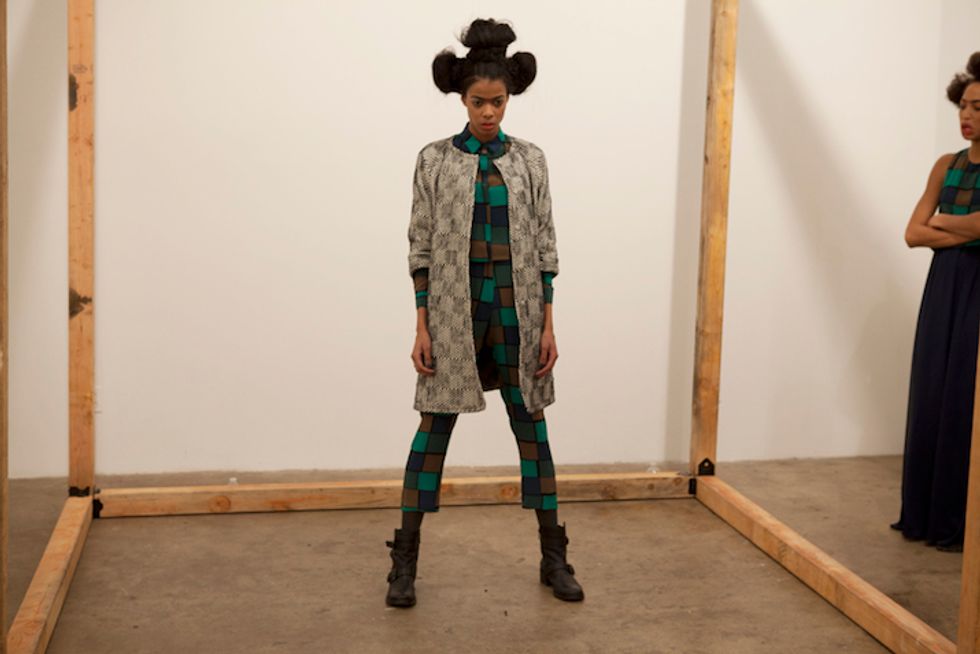 ---
Mercedes Benz Fashion Week kicks off the global calendar of fashion weeks around the world with New York Fashion Week.  Starting tomorrow (9/4), NYFW takes over Lincoln Center showcasing collections for Spring/Summer 2015. With over 80 shows, presentations and events, the New York collections showcase designers from all across the globe. Here is our New York Fashion guide to this year's designers, events,  shows and trends to look out for.
———————————————————————————————————————————————————————————————————————————————————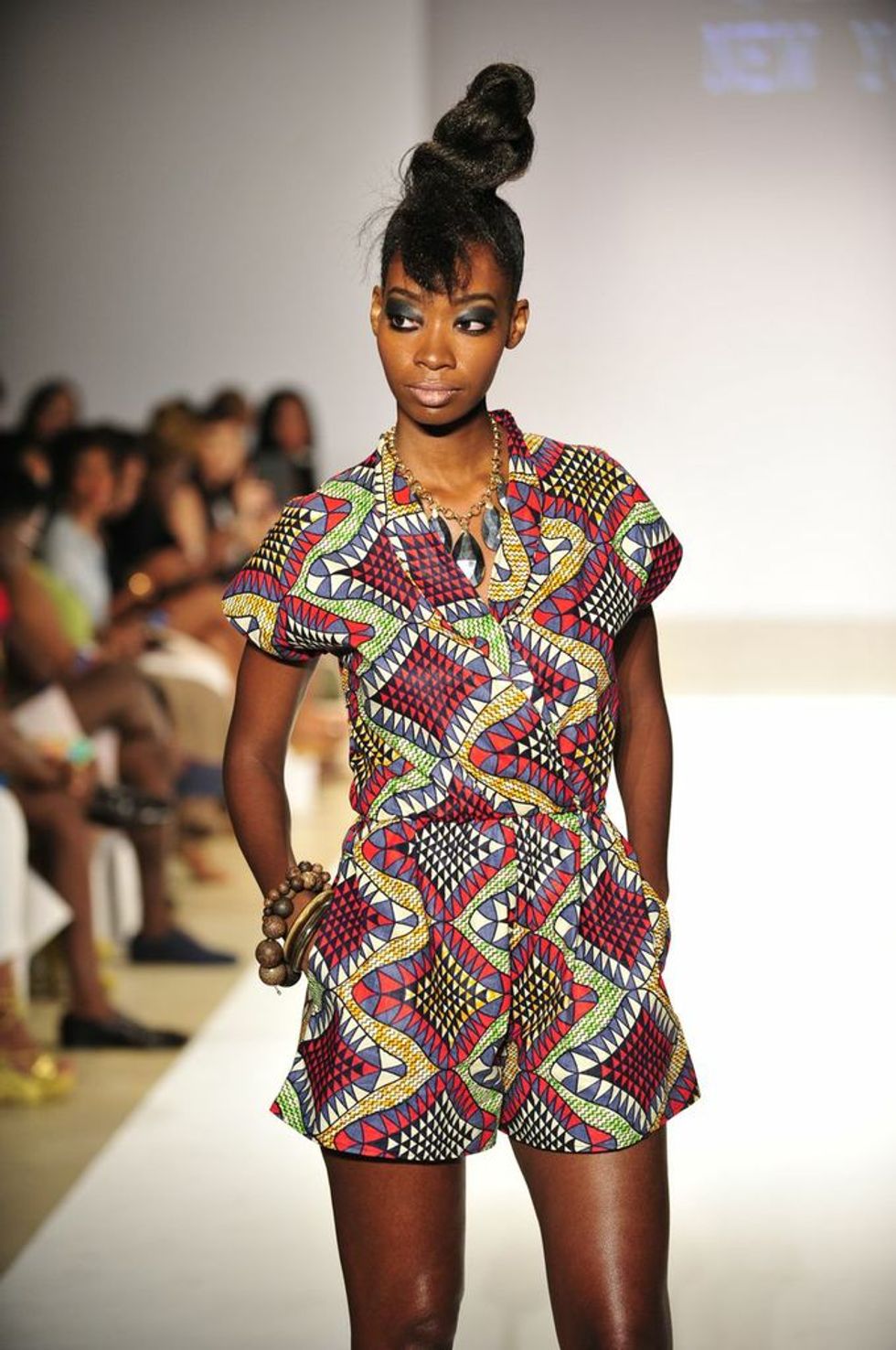 Africa Fashion Week | New York 2013; Photographer: Sean Jackman
Joining the NYFW calendar, the fifth annual Africa Fashion Week New York (AFWNY) will be taking place September 4th through September 6th. Founded in 2009 by Adirée, a multidisciplinary communications and branding firm for African and global business leaders, AFWNY will kickstart its week with a "Master Class: Off the Runway" event. Hosted by the United Nations Foundation and Adiat Disu the event is "an opportunity for both emerging and established leaders within Africa's developing fashion industry to exchange thoughts and ideas." Guest speakers include South African designer David Tlale, UNICEF Ambassador and South African couture designer Gavin Rajah and The Apprentice Africa's Eunice Omole. The following night features a 3-part event combining an evening of shopping, dinning and blogging at Vogt Gallery. The pop-up shop will present works from designers and luxury brands such as Weiz Dhurm Franklyn and Eki Orleans. Concluding AFWNY is a runway show  held Saturday at the Metropolitan Pavilion. A portion of ticket proceeds will be going to the Dikembe Mutombo Foundation.
———————————————————————————————————————————————————————————————————————————————————
Azede-Jean Pierre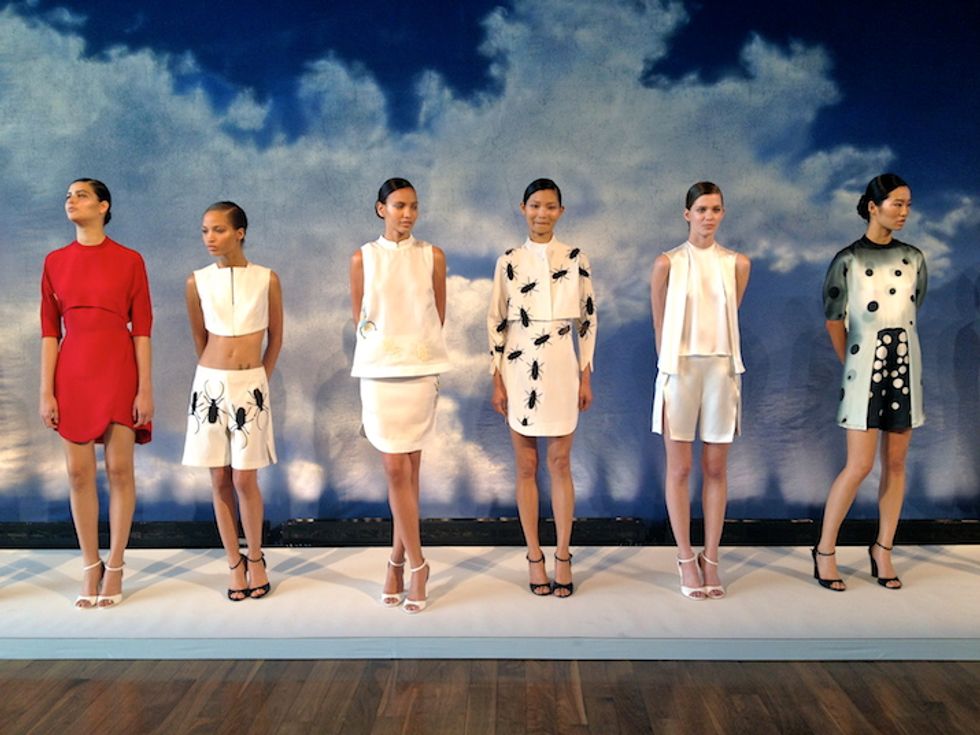 From Solange Knowles to her most recent fan, First Lady Michelle Obama, Azede Jean-Pierre made her official NYFW debut last September with a well-received spring 2014 presentation at Milk MADE. The 24-year-old designer, who originates from Haiti and grew up in Atlanta, has been labeled "the next big thing" just two seasons after launching her line. The Azede Jean-Pierre label walks the line between fashion, art, femininity and edge. The brand's dedicated to pushing the boundaries of innovation and functionality since the company's inception in 2012. Pierre will be honored at a private dinner after Essence Magazine's first-ever Street Style Block Party & Awards in Brooklyn this Sunday.
———————————————————————————————————————————————————————————————————————————————————
William Okpo
The Okpo sisters already teased us with their fall collection earlier last month. Darlene and Lizzy of design label William Okpo shared a sneak peek of their fall 2014 collection. The photo, shared via Instagram, features a model in a denim collared, long sleeve sheath dress, along with the caption "Who doesn't like a good denim story. #williamokpo Fall 2014." William Okpo, named after the sisters' father, aims to "illustrate the unique aesthetic that results from the juxtaposition of the immigrants sense of style against American cultural sensibilities." Their highly anticipated collection will debut in a runway presentation September 5th. For more from William Okpo, read Okayafrica's interview with Darlene and Lizzy Okpo from NYFW Fall/Winter 14.
———————————————————————————————————————————————————————————————————————————————————
Deola Sagoe/CLAN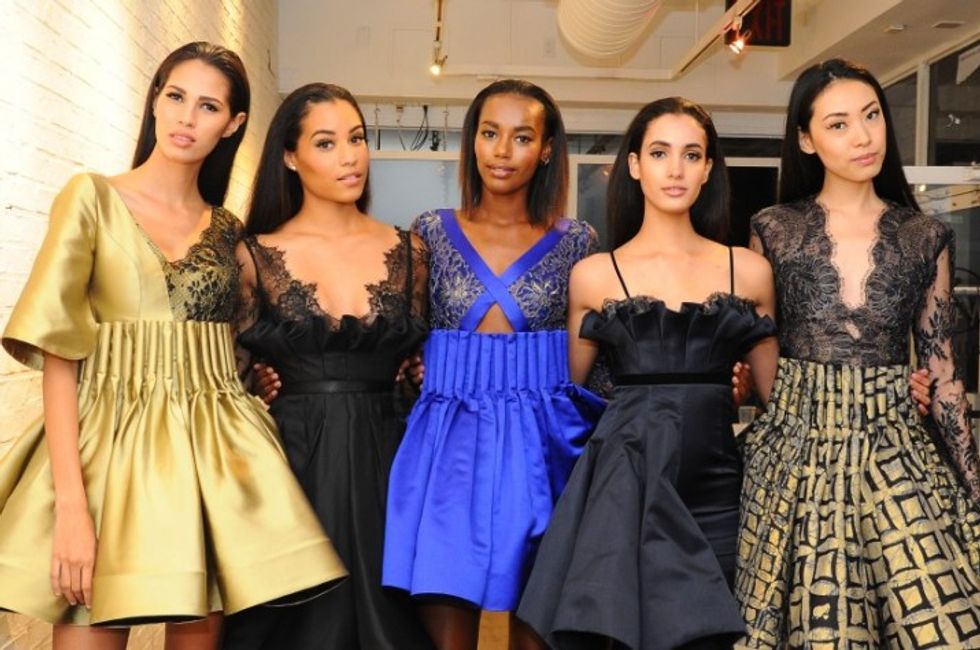 CLAN is owned by sisters Teni, Tiwa, and Aba Sagoe, the daughters of Nigerian fashion designer Deola Sagoe. Both lines previewed will be presented September 10th during fashion week. The collection features thigh-high slits, peplums, pant suits, asymmetrical cuts and plunging necklines that will be available all year round in multiple variations upon personal request. For more from the Sagoes, read Okayafrica's interview with Deola Sagoe from NYFW Fall/Winter 14.