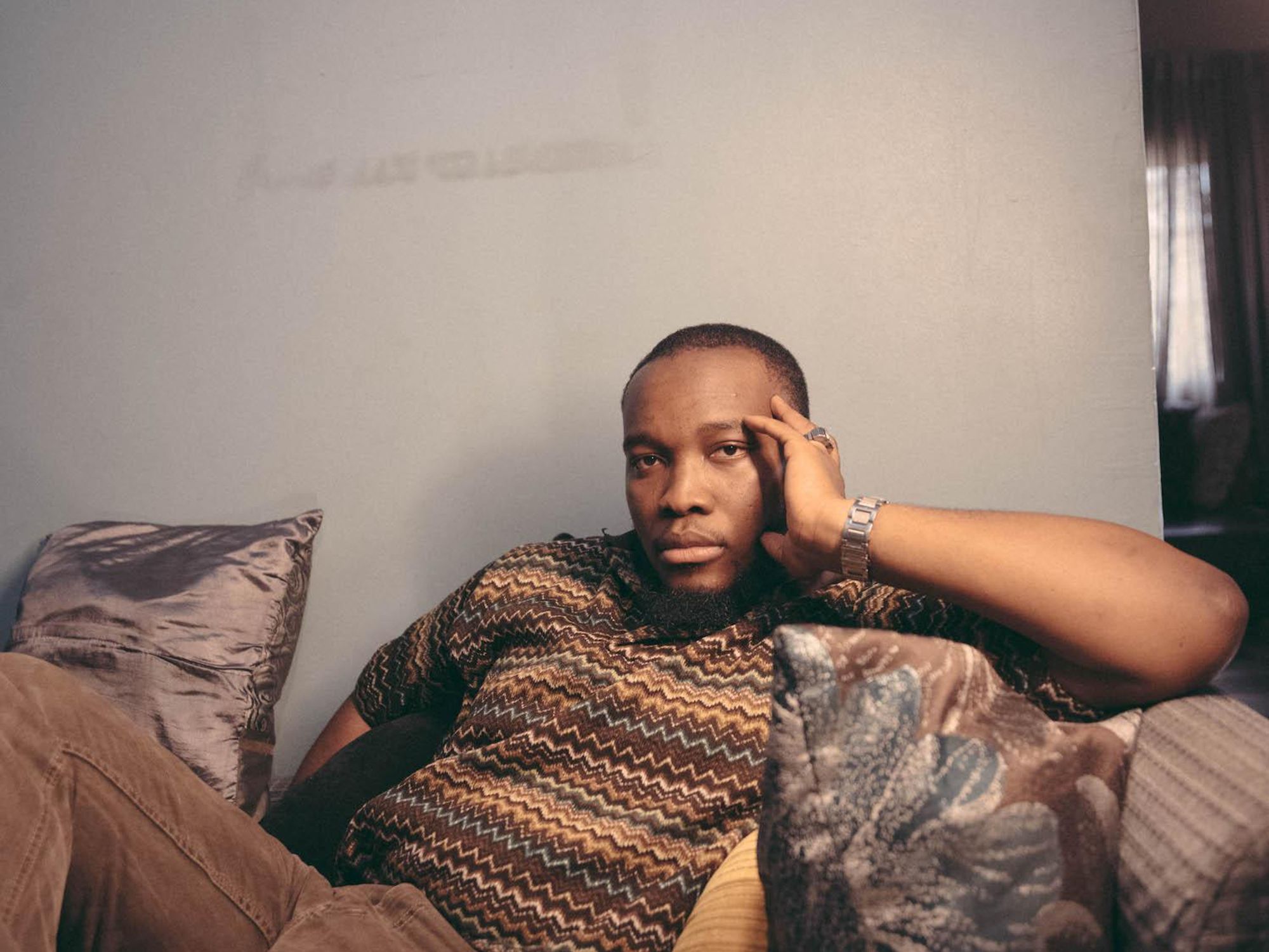 Photo: Ikechukwu Okonkwo
From filming important videos in Nigeria's alté history to setting up a hub for independent filmmakers in the space, here is why Ademola Falomo is a custodian of Nigerian pop culture at the moment.
In our 'Spotlight' series, we highlight the work of photographers, visual artists, multimedia artists, and more who are producing vibrant, original work.
It's said that when a magician performs a trick successfully, he will definitely perform the same trick again. This was the case with Ademola Falomo and Tems. After creating the eccentric visuals for "Try Me," no one else was better to film her music video for "Damages." It's this positioning is exactly what the 24 year-old music video director and creative entrepreneur is particular about.
"I'm a collaborative spirit," he confesses. "My business model is that I like when an artist sees me and says, 'Ademola, I like your style of shooting. Let's work on a video.' The problem with just being a regular video director shooting for multiple artists is that they see you as a means to an end. But if they come to you based on 'I want this person to shoot my video', it's because they trust your work. They don't believe any other person can give them that quality of work that they're looking for. That is what I want."
---