I'm about thirty minutes deep into my conversation with Tosin Sorinola on a Tuesday night in March when the Boomplay Director of Artist & Media Relations tells me something that spikes our conversation.
"Back then you could walk into a meeting with a male colleague and everyone there only wants to talk to the guy. They would ignore you and shelve you aside. The meeting starts and, as a lady, when you speak, the men in the room are shocked, nodding their heads like 'oh, she's smart'."
She's not the only one saying that. Days later that same week, while speaking to Osagie Osarenz, Director of A&R/Operations (Africa) at ONErpm, she mentions a similar thing. Osagie alludes to making suggestions in a meeting and nobody paying attention.
Talking to Mavin Records' Director of A&R Rima Tahini, lawyer and entertainment executive Oyinkansola "Foza" Fawehinmi, and Chocolate City Music's Executive Vice President Aibee Abidoye—they all signal towards a lack of recognition for women in the Nigerian music industry.
What went wrong a decade ago?
---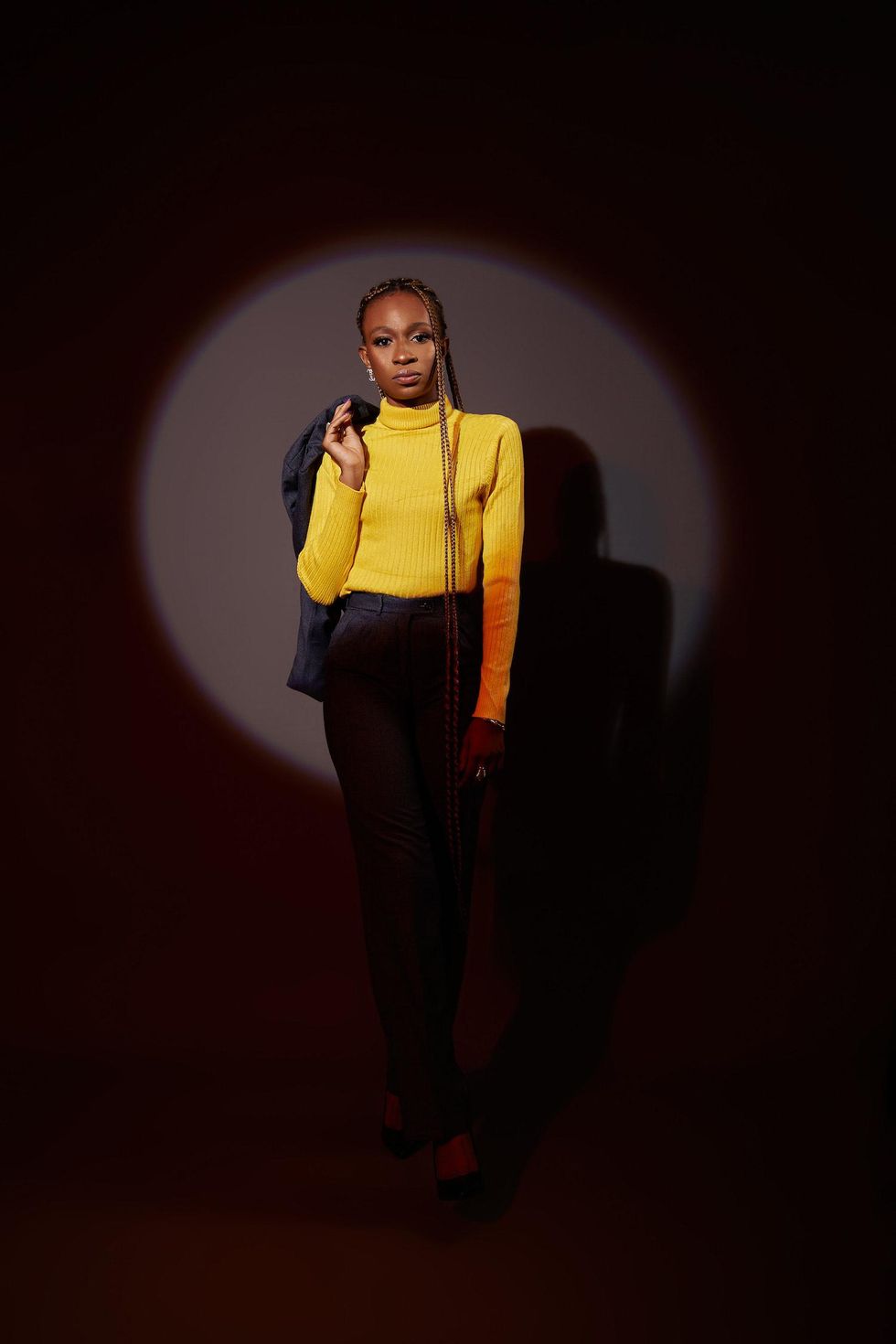 Lawyer & entertainment executive Oyinkansola "Foza" Fawehinmi,
Photo courtesy of Foza.
In The Beginning
Men were seated in power positions during the formative years of the Nigerian music industry at labels, radio stations, and other platforms.. Even just a decade ago, you could count how many female Nigerian artists were actively thriving. Back then, when talking of record labels and companies, was there even a female occupying an executive role?
"From 2010, Osagie showed a lot of us that it was possible to do this thing," Foza recollects. "So I came into this industry when women were creating their own tables, they weren't waiting for men to give them stuff." The challenges women faced were mostly borne out of bias. Society misconceptions major in as well. There were questions being asked, like if women were up for the nitty-gritty processes associated with the industry—the stress of event organization, handling artists and dealing with other people on the negotiation table. The industry wasn't structured then and still isn't, but one had to be tough and resolute to achieve results.

"The way women were perceived, it looked like we were never wanted in the industry," Osagie tells me. "It was always like 'what are you doing here' or for example you trying to drag some promoters to pay your balance, and he's responding to the guys first because maybe the guys can pull his shirt or drag him or something and as a babe all you can do is throw tantrums." That was just one of the obstacles pioneering female executives battled with.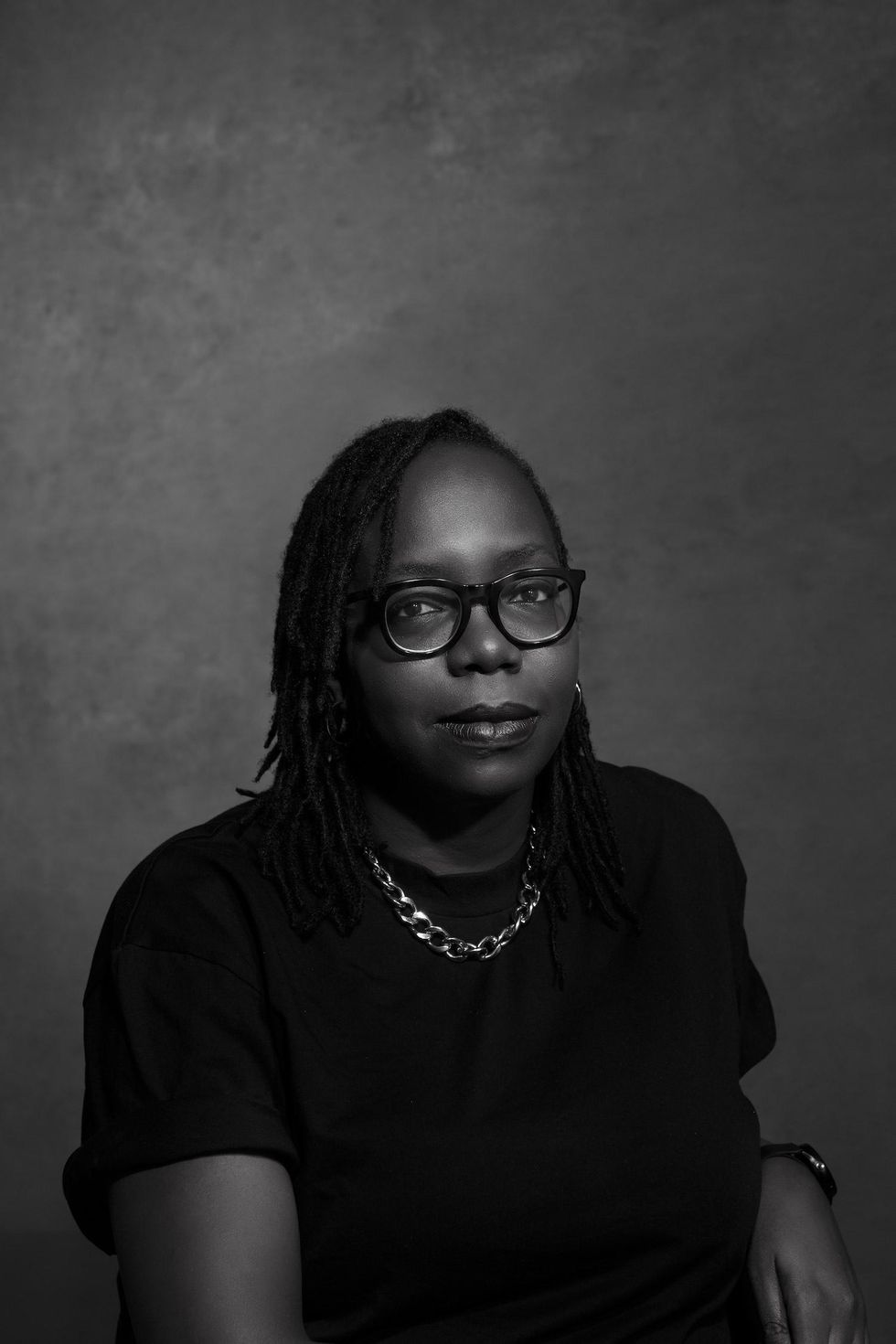 Osagie Osarenz, Director of A&R/Operations (Africa) at ONErpm.
Photo courtesy of Osagie Osarenz.
Now in 2022, as the industry is being repositioned for global moves, it's assumed a brighter look. Women are up there in conference rooms and virtual meetings where critical decisions are debated on. At record labels, streaming companies and artist services companies, you can merge that brand with a woman. All of the directors at Mavin Records, the record label Rima Tahini occupies a directorial role in, are female. Rima says that wasn't an intentional move.
"It's not like we've purposefully gone ahead to like 'hire women, hire women, hire women.' I was there from the very first day we hired the first set of people for the directorial roles. We interviewed men as well. So we didn't go out of our way to hire women. But we also made sure we entered with an open mind and gave all the candidates a fair chance based on their qualifications and not have a preconceived notion and bias going to it."
Aibee Abidoye has been part of the global renaissance from day one at Chocolate City, rising from the position of Legal Counsel to currently being Executive Vice President at the successful Nigerian recording company. Aibee feels it's been a long time coming compared to a decade ago where maybe the women in music companies were so few, one barely knew if there was a woman in other music companies. But now, hiring managers find women to be more organized, more passionate and more attentive than their male colleagues.
Mavin Records' Director of A&R Rima Tahini.
Photo courtesy of Rima Tahini.
"Women are filling all the spaces that they haven't traditionally filled and they're fitting in well. And I think the more we're seeing women in all these spaces, the more people are getting used to seeing women in these spaces. And so it's reducing the bias. You know when something happens for the first time, there's always surprise and shock but when it now becomes the norm, you don't really think about it."
In 2020, foremost talent manager, Osagie became the first country manager for US-founded artist service company ONErpm. Before stepping into that role, had worked with big acts in the industry—including Wizkid, Reminisce, Skales, and Timaya—through her bespoke talent agency. But as the pandemic started while holidaying in the UK, she pondered severing ties with her artists, closing down her agency and relocating to Canada. She was in the process already as she was "tired of booking the same shows, working with the same artists, releasing music, the same cycle all over again." It was monotonous for her and exhausting as well.

Then she got the offer for the job while in London. "At that point I wanted something more challenging. I was in London when I got an offer from ONErpm. Still, I wasn't sure it was what I needed. But a close affiliate, Chin Okeke, helped me understand what role I could play in the furtherance of the industry and culture, so I took it. It's been amazing so far."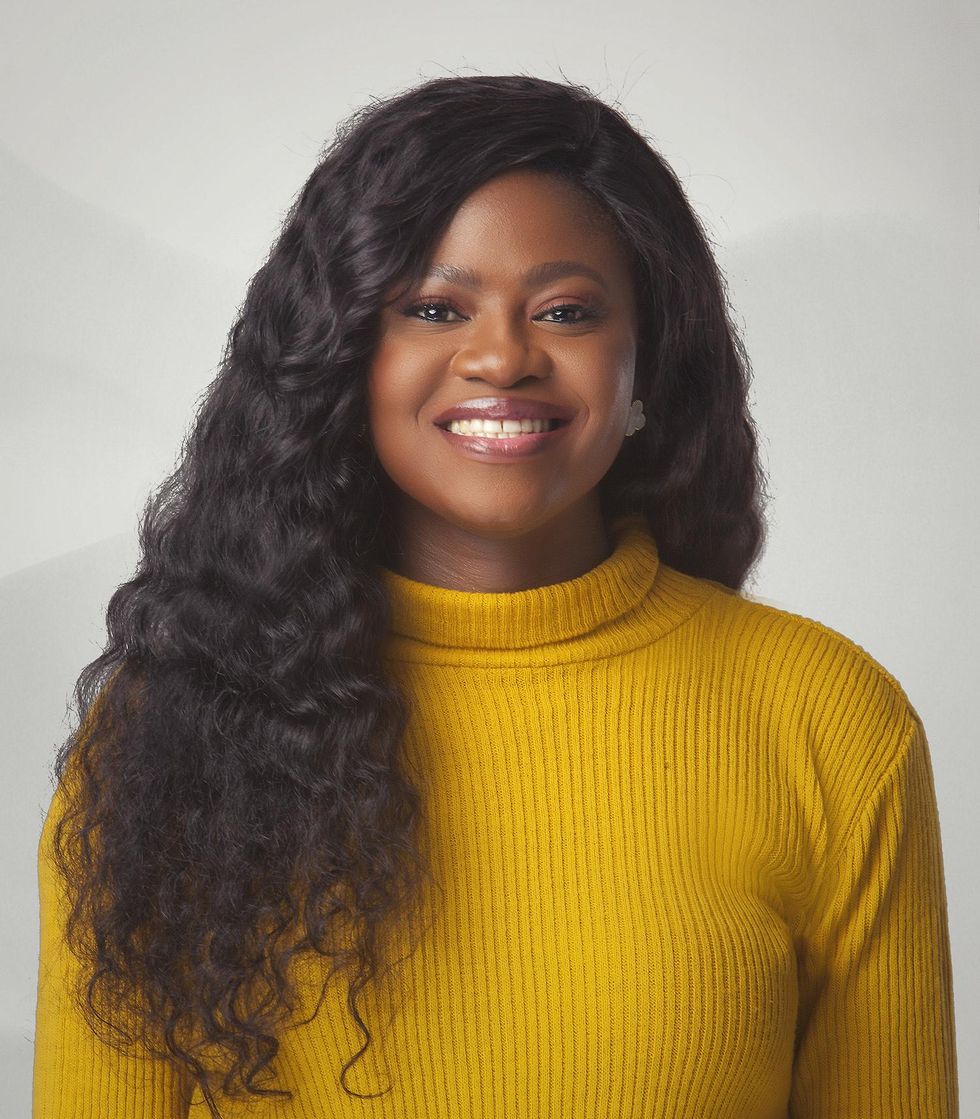 Tosin Sorinola, Boomplay Director of Artist & Media Relations.
Photo courtesy of Tosin Sorinola.
A few months back, outspoken legal luminary, Foza Fawehinmi bagged the prize for lawyers at The Future Awards Africa. It's been a rollercoaster journey for the music executive since first cutting her teeth as Road manager for Chee at Aristokraft Records, Burna Boy's first record label. Her path in the industry has been a circuitous one filled with a lot of difficult moments, but championing the conversation for signed split sheets and being one of the brains behind The Sarz Academy have been some of Foza's greatest achievements.
"One quality that has helped me grow has been my ability to delay gratification. Because of the big picture where I'm going to and the vision, I don't kill myself on the fact that I'm not earning what I'm supposed to be earning. Even till now I'm still not earning what I'm supposed to be earning. I'm never fazed by that."
What Helped Them Level Up?
At each stage of these women's careers, they faced an obstacle they had to surmount. They had to put work in, face their fears and also stand out. For Aibee, being able to put yourself up for learning has aided her rise through the ranks to a great extent. "Learning," she reveals, has been her secret. "The moment you feel you can't be improved on or you've arrived, I think that that's like the biggest mistake that a lot of people have because it stunts your growth and the only way you can grow or move up the ladder, is if you're constantly growing and building up your potential and the skills that a particular role may require."
Rima recounts moving into the music sector at a chaotic period. Meeting up with the demands of artists and brands was challenging to deal with. Showing up everyday has contributed to the wealth of knowledge she possesses now and her intuition for picking and knowing just the right song for the right period.
"Show up everyday. Show up on time, show up with your whole mind, ready to give your best. Also go the extra mile when you're working, see every role and every task like it's your own. Go all the nine yard"
Still A Long Way to Go
While talk of gender equality and "break the bias" might be running around, in music, the women say it's still a long way to go. Tosin and Rima both echo the need for women to speak up about their work.
"I think we have to be more vocal, we need to be more open, we need to start showing our workings, obviously not bragging, but we need to let people see our work and what we do, so we can encourage the younger ones to be interested in coming to the industry."
Foza believes there remains a last level for women to get into and once that gets done, it'll be a new era for women.
"We've had issues where artists fire managers because they have children and it doesn't make any sense. We still have a lot of issues with access to finance which I think is the last level we need to crack. Because once you have finance, you have power."