---
Nigerian singer Temi DollFace's new video is brilliant — plain and simple. The song "Pata Pata" is a confident blend of attitude and ironic humor, and describes (as Temi explained) the inevitable end of an unsatisfying relationship.  The video plays with the tropes of a 1950s commercial instructing women how to "cut off your wahala sharp sharp."  Immaculate retro styling plus Temi's hyperfeminine performance of frustrated domesticity brings to mind Beyonce's performance as the manic and mascara-smeared B.B. Homemaker in "Why Don't You Love Me?" But this is an original Naija/UK production and there's nothing not to love about it. Here are a few reasons why we're addicted to the video, and why you should be too.
1. T H E   J O Y  O F   S E X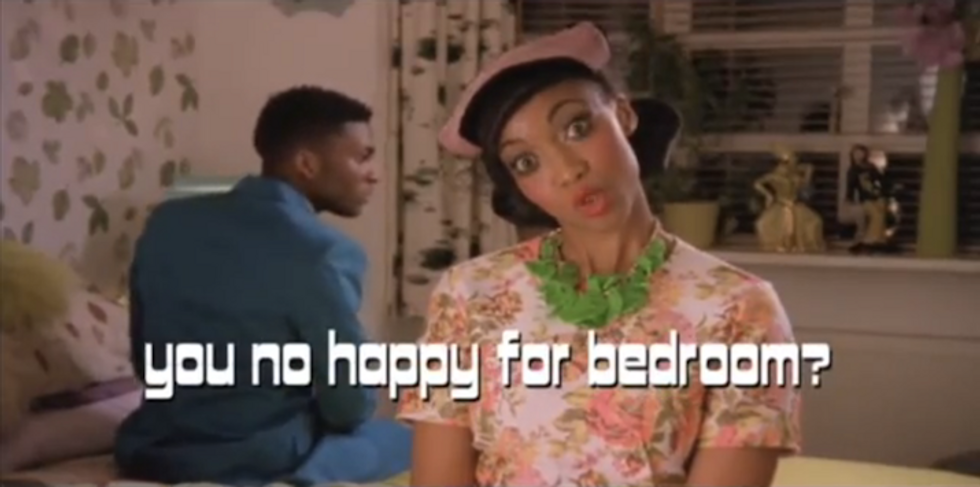 The video is no 1970s illustrated manual, and there are definitely more explicit scenes to be found in Naija pop videos, but it's refreshing to see a woman's sexual pleasure being put first for a change. Remember that episode of BattaBox "Are Nigerians Faithful"? While the men generally said they wouldn't tolerate cheating in a relationship, most of the women agreed that cheating was "in a man's nature" the assumption being that men's sexualities and sex drives were the most important consideration. This video pushes men's libido aside and puts women's needs at the center of the conversation.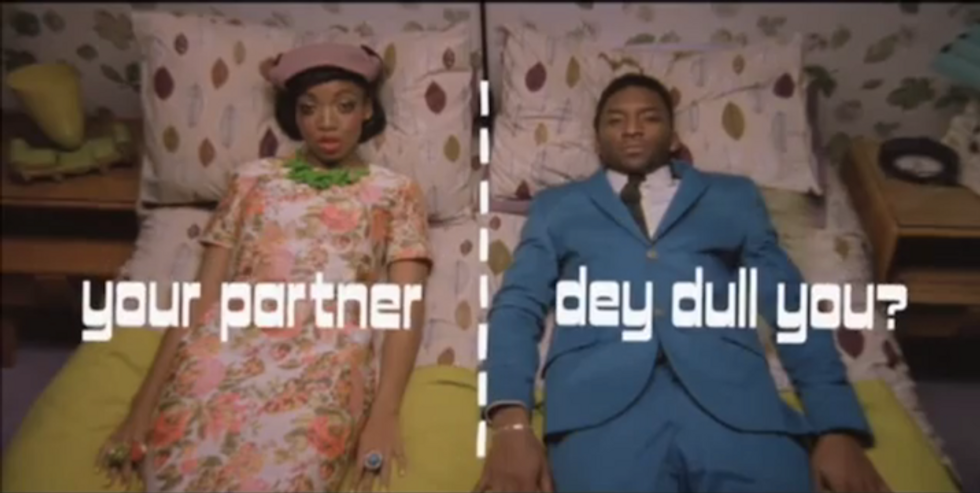 2.  S P O O F I N G   C O N S U M E R   C U L T U R E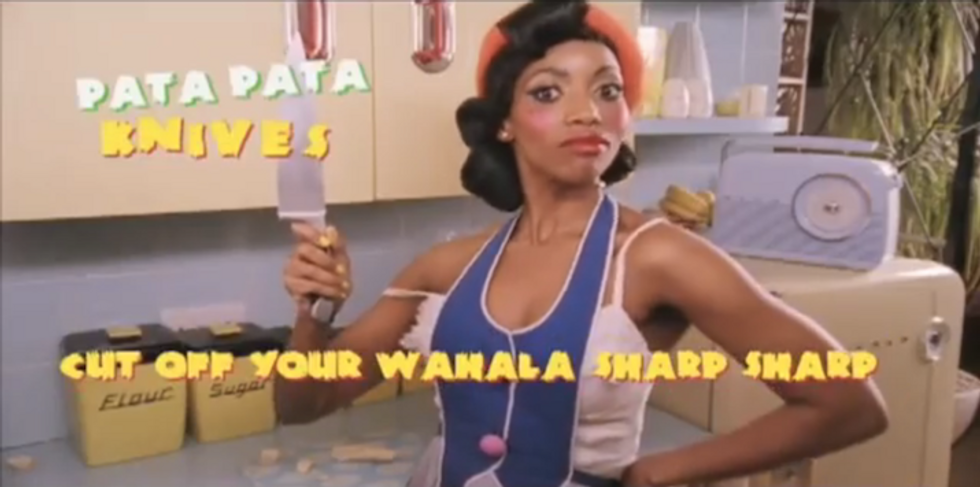 In an age of ostentatious consumption it's mighty refreshing to see an artist making fun of the idea that any range of products can radically change your life. From knives to shampoo and a vacuum cleaner to suck up "bad vibes" Temi's 'Pata Pata' gadgets promise to help you cut that man out of your life. The video references 1950s print and television ads which marketed cleaning products to women, with the promise that these new domestic technologies would allow women more time to coif their hair, nails and generally make themselves more appealing to their husbands. First note that Temi DollFace's range of products do the opposite - they're designed to get rid of a man rather than keep him. Secondly, they satirize the idea that a product can change your life. Instead of relying on the promise that a brand of shampoo will make life better, she seems to say, do something yourself.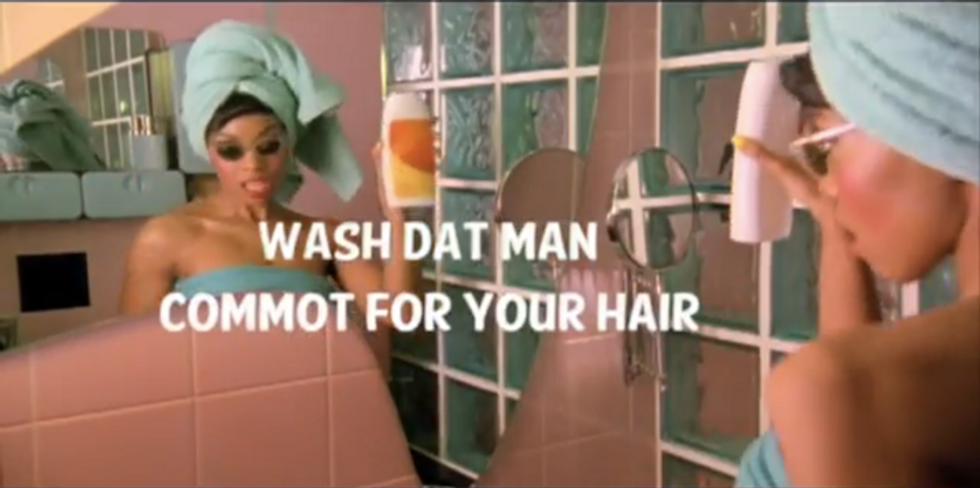 3.  T H E   F A S H I O N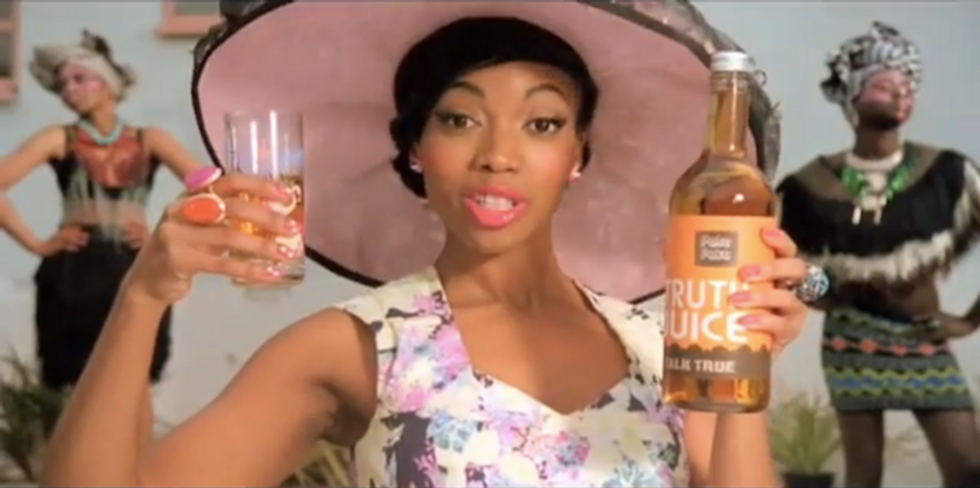 The memory of Nigeria in the mid-20th Century is generally dominated by two major events: Independence (1960) and the Biafra War (1967-70). But a glance at Onitsha Market literature or a Nigerian edition of Drum Magazine tells a thousand stories, especially about the fashion choices that expressed Nigerians aspirations and influences. We love this Temi DollFace + James Slater collabo for bringing those images of flyer-than-thou ladies we pour over on the Nigeria Nostalgia Project tumblr to life in technicolour.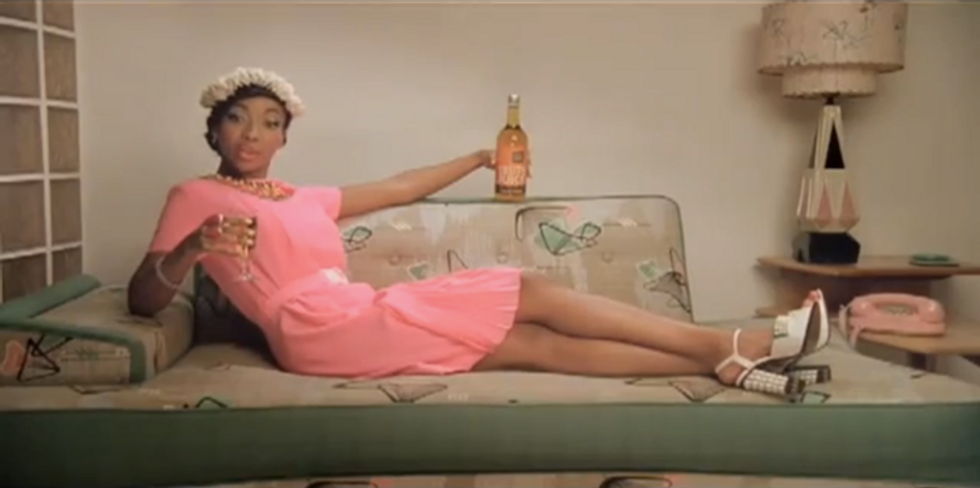 4.  S O   M A N Y   R E F E R E N C E S .  .  .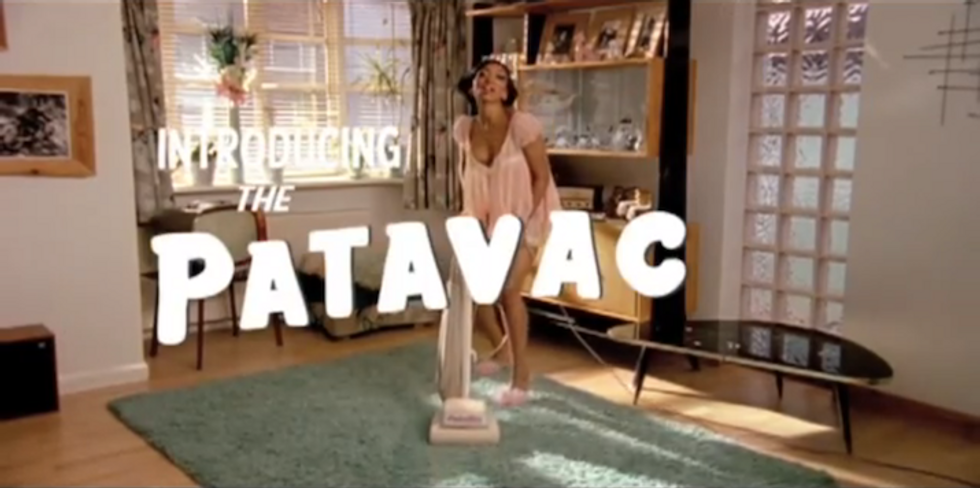 A fly video is nothing without a tight track, and this tune is undeniably catchy. In an interview with Okayafrica's Hauwa Mukan, Temi talked about her many influences: of course there's Afrobeats, but catch the strains of Floetry's "Mr Messed Up", as well as a melodic reference to Rose Royce's Love Don't Live Here Anymore. She also dabbles in some Azonto adding the talents of the HomeBrosDuo - the pair who famously filmed themselves performing their #AntennaDance competition entry on the London tube - to the mix.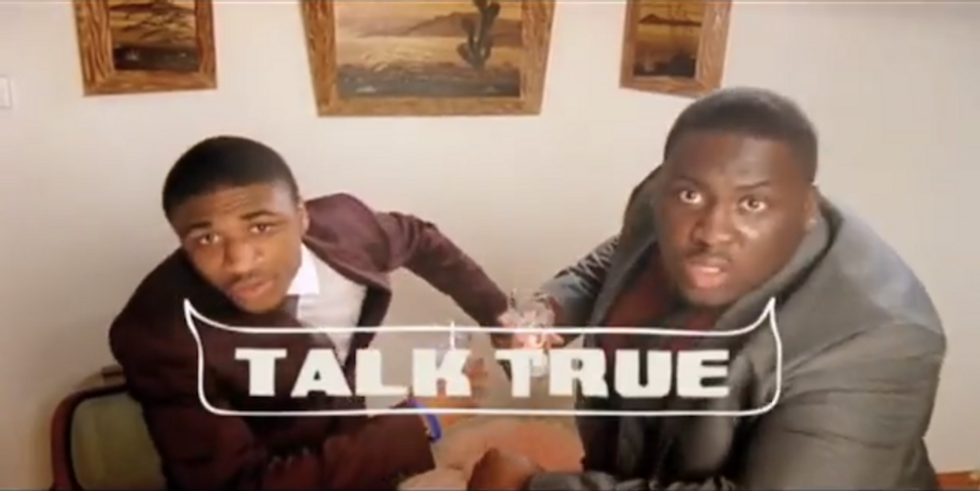 5.  T H E   G R A P H I C S
As much as we love the explosion in Naija pop, visually I admit to having been a little bored of late. How many videos set in the club/party featuring group dance routines and light-skinned models can one person be expected to endure?! Joy of joys that this video pushes the boat conceptually.  The well thought-out retro fonts, onscreen captions in pidgin, and  immaculate set design and colour palette are keeping things nice and fresh. Temi Dollface has upped the bar! Watch the video below.