Nneka's Handheld Music Video For 'My Love, My Love'
Nigerian-German musician Nneka shares the music video for "My Love, My Love," the latest song from her forthcoming 'My Fairy Tales' LP.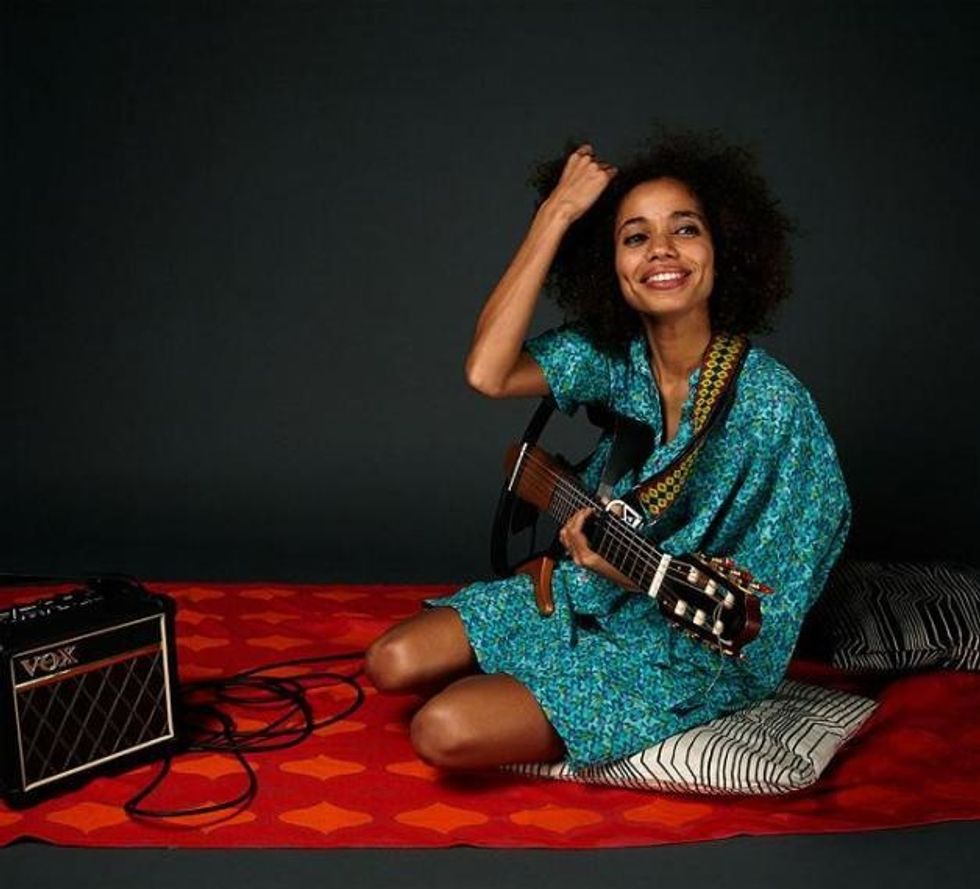 ---
Nigerian-German singer/songwriter Nneka almost helplessly expresses affection in the video for "My Love, My Love," the latest song (after "Book of Job") off her forthcoming My Fairy Tales LP. Over soft, reggae-tinged drums and keys, Nneka's lover holds the camera as she sings to him in a spacious apartment, walks with him on rainy streets, and shows him empty railroads, all the while celebrating the fact that their love is "bigger, brighter than any man can see." After a brief pause, there seems to be a comic rendition of the balcony scene from Romeo & Juliet as Nneka appears from a window, playfully telling her mate to stop his fooling around and just come up. When he still doesn't, she closes the door, smiling at the incorrigible man below her. Watch the video for "My Love, My Love" below. My Fairy Tales is due for release March 2 on iTunes and CD via Bushqueen Music. Nneka will also be on a European tour from March to April. Full dates can be found on her Facebook page.