Nneka Performs 'Shining Star' For Okay Acoustic
Nigerian singer-songwriter Nneka performs a stripped-down version of "Shining Star" from Brooklyn Bridge Park in our latest Okay Acoustic.
---
For the latest installment of Okay Acoustic, we took Nneka to Brooklyn Bridge Park where she performed a stripped-down rendition of her Soul Is Heavy single "Shining Star." The Nigerian singer-songwriter sat down in front of artist Tom Fruin's glass house installation to play the uplifting tune, which she mentions is "about being hopeful regardless of what's happening around your environment — there's a lot of negativity in the world at present — this song is about endurance, perseverance and keeping yourself positive." Watch Nneka's hypnotizing performance of "Shining Star" for Okayafrica TV above and check out her new album My Fairy Tales, which is available now on iTunes.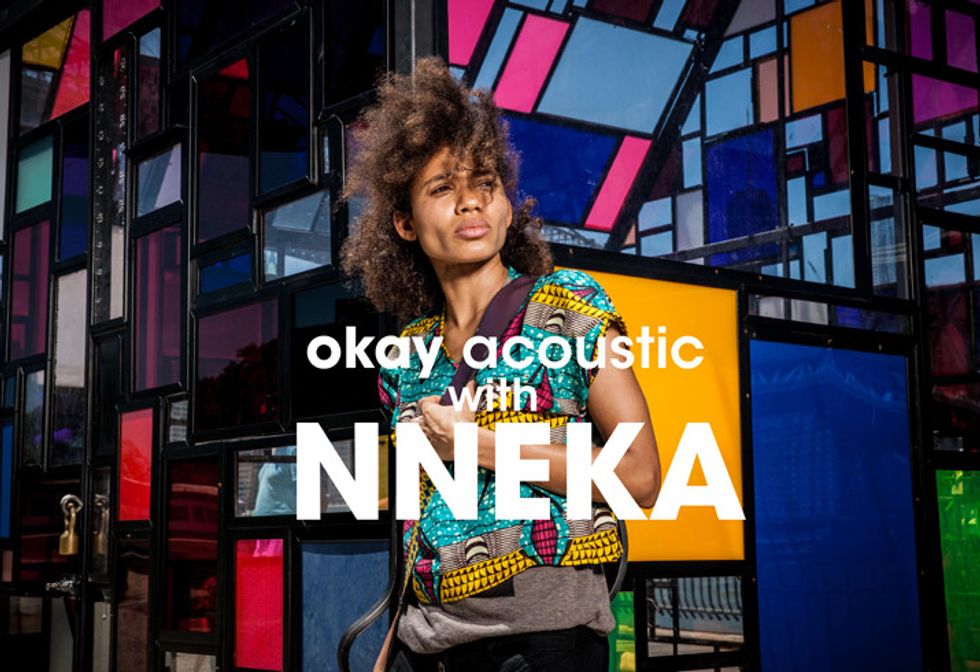 Photo by Oluwaseye.