Nubiyan Twist are a 12-piece London-based collective blending a wide array styles and influences into a modern soulful sound that's been brewing out of the UK's new jazz scene.
The band, who initially met at the Leeds College Of Music. is now preparing the release of Jungle Run, a 10-track album that sees them collaborate with several artists from their circle (and a few legends) as they weave across compositions influenced by hip-hop, afrobeat, Ethio-jazz, dub, Latin music and much more.
Jungle Run features several tracks with vocalist Nubiya Brandon, saxophonist Nick Richards and Ghana's K.O.G, among others. Notably, afrobeat originator and longtime Fela Kuti collaborator Tony Allenlends his percussion for "Ghosts," while Ethio-jazz inventor and legend Mulatu Astatke features in "Addis to London."
---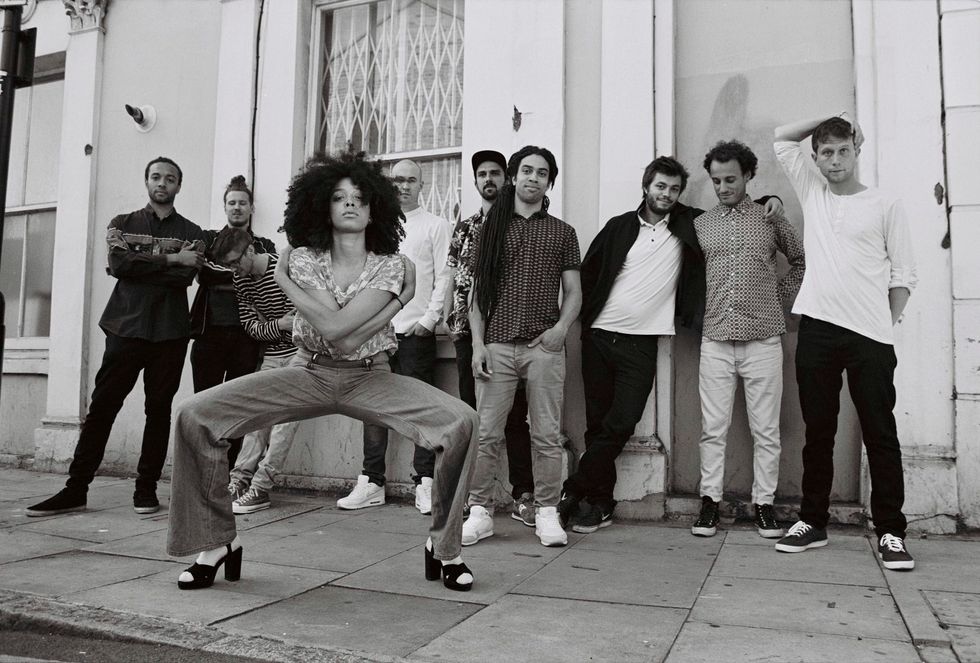 Nubiyan Twist. Image provided by the band.
"I cannot start to express the depth of talent and ideas that every member of this group has brought to the table for this album," co-bandleader Tom Excell tells OkayAfrica. "From Nubiya Brandon's uniquely beautiful tone and potent lyricism to Pilo Adami's knowledge of Brazilian music, from an array of virtuoso soloists (too big count on one hand) to Oli Cadman's exquisite arrangement skills."

"As a producer/composer, I hope I have managed to craft something that tells our story as a band. Conceptually that is what Jungle Run means to me, connecting different people and cultures whilst exploring the journey of individuals. This album is the pinnacle of everything we've done, and to join forces with the godfathers of Afrobeat and Ethio-Jazz (Tony Allen and Mulatu Astatke respectively) was just mind-blowing. It's so humbling to collaborate with musicians that you've grown up admiring and to be able to celebrate their musical lineage within a modern context."

Listen to our exclusive premiere of Jungle Run below and order the album here.