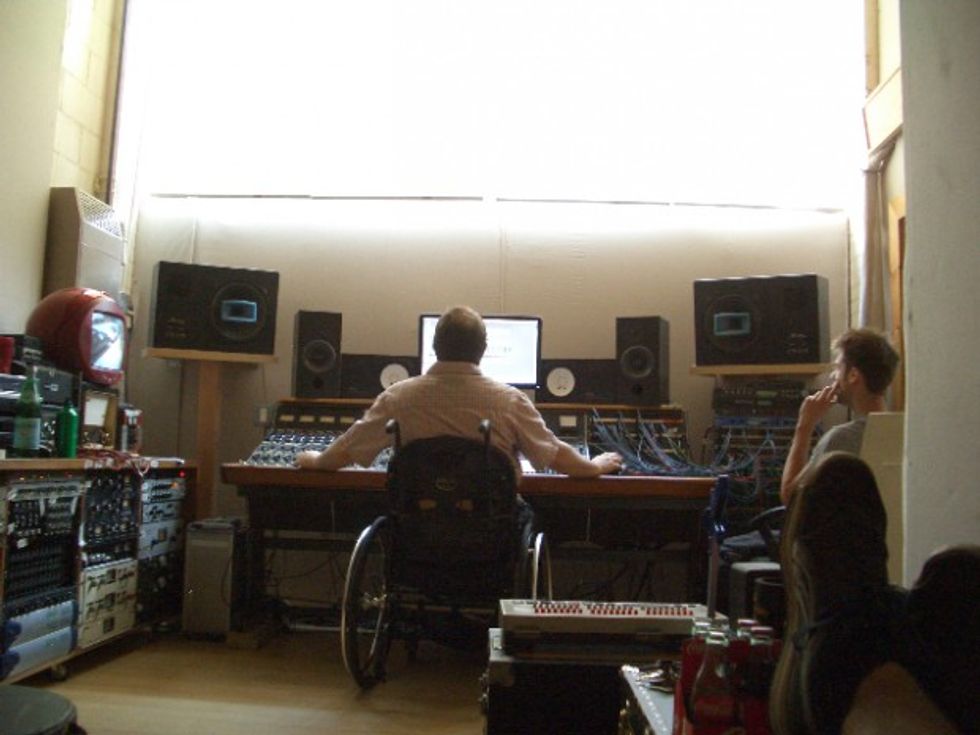 ---
This Saturday Brooklyn Bowl will host Music Frees All Festival for Scotty Hard, a benefit show featuring BK afrobeat-ers Antibalas, Sierra Leone's own Bajah + The Dry Eye Crew, OG producer Prince Paul (Gravediggaz/Handsome Boy Modeling School) and plenty more. All profits will go to producer/engineer Scotty Hard— see a list of his extensive and impressive music work. The cause:
On February 16, 2008, as Scotty was leaving a late night session at his Brooklyn studio, a stolen car broadsided the taxi he was traveling in, paralyzing him below the chest, sending him into complicated spinal reconstruction surgery and hospitalization. To friends and admirers alike, Scotty is a true inspiration, and indeed, his spirits remain high. With his positive outlook on life and sense of humor fully in tact, he has made great progress. But there remains a long road ahead, and Scotty Hard continues to need our support.
Learn more about the Scotty Hard Trust. Buy tickets to the show and RSVP at the facebook invite. Check out all details for the show below!