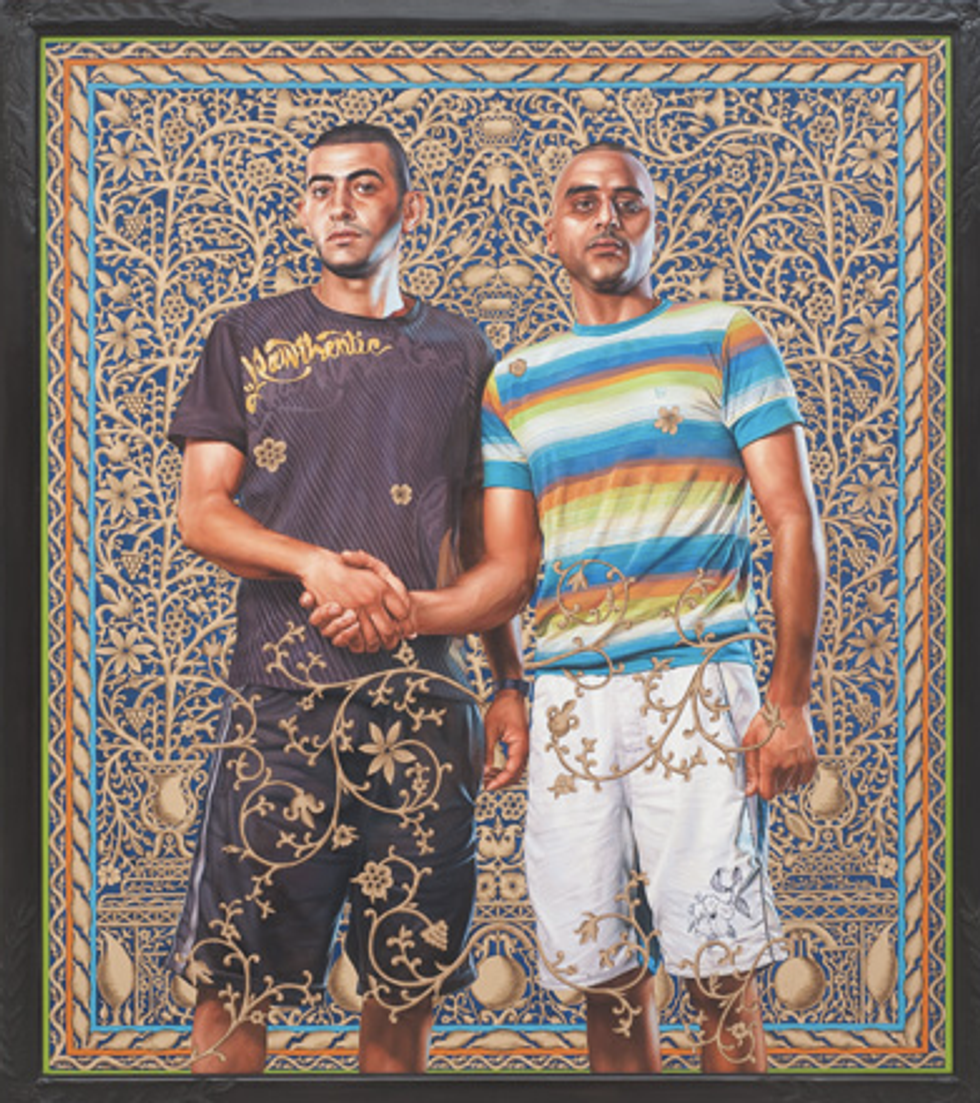 ---
It has been nearly two years since Kehinde Wiley traveled to Israel with the intention of creating the fifth installment of his World Stage series, The World Stage: Israel. On March 9, 2012, the show will make its New York debut at the Jewish Museum, running through July 29, 2012. World Stage: Israel features 14 of Wiley's signature larger- than- life portraits, accompanied by 11 hand-selected papercuts and textiles from the Museum's private collection, that serve as both historically and culturally referential to Wiley portraits. Rounding out the exhibition is a short film, directed by Dwayne Rodgers (see video below), chronicling Wiley's process and introducing the mostly brown and black men (primarily self-identified Ethiopian-Israelis) featured in Wiley's paintings and currently residing in Israel.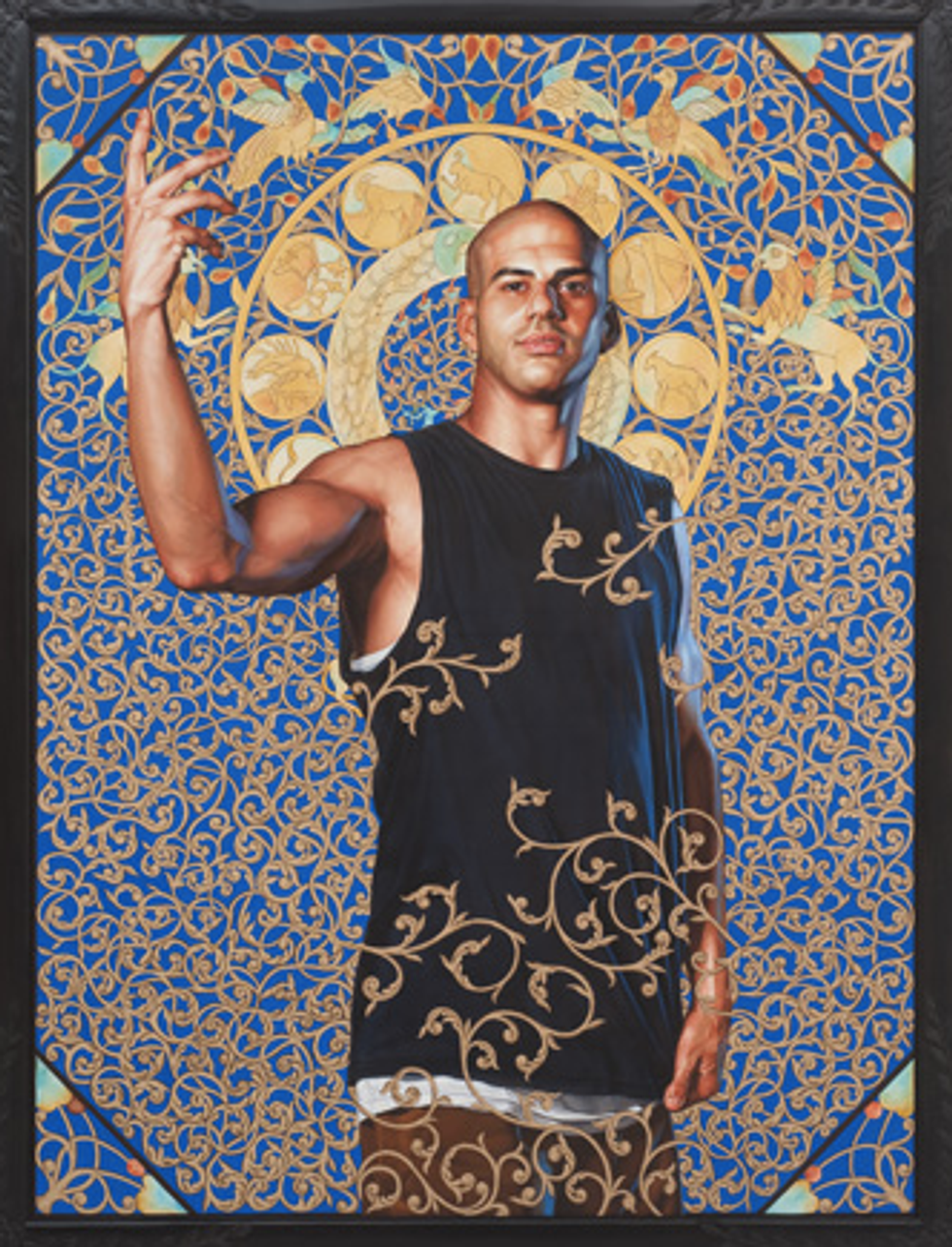 Throughout the exhibition, Kehinde Wiley's paintings, both ornate and ambivalent, carry the burden of context straight out of Tel Aviv, Jerusalem and Lod, onto the walls of the Jewish Museum. His clear intent to contribute to discourses of displacement and marginality is showcased in fair breadth. Topics of globalization and hybridity are underscored by the contrast of the sheer scale of the portraits to their simultaneous envelopment by the abounding backgrounds. Nonetheless, that was just how the works spoke to us… what say it to you?
The show is Wiley just being Wiley and is sure to be just as impactful as most of his work to date.  Go check it out. The museum is free to the public every Saturday from 11am -5:45pm. Be sure to also check out Kehinde Wiley's site where there is a solid selection of paintings from all five of the 'World Stage' (China, India/Sri Lanka, Nigeria, Brazil and Israel) collections to date.
[embed width="620"][/embed]