The thousands of local and foreign party-goers who made their way to the Nile Discovery Beach Resort in Jinja, Uganda for this year's MTN Nyege Nyege festival had a weekend of intense fun in store for them

Upon arrival, visitors are greeted by the town's most significant geographical sight. Jinja Town prides itself of sitting right along the northern shores of Lake Victoria, next to the source of the River Nile. From several parts of the district, one can get a stunning view of the famous river as it starts its journey to the Mediterranean Sea.
The annual four-day festival also breathes life into this otherwise laid-back and charming town. With the introduction of MTN as a sponsor, Nyege Nyege promised a bigger and better event. This would include a venue tripled in size, with two additional stages (Spirit of UG stage and Dark Star Stage) and a larger self-contained camping area. For those who do not favour camping, there were several hotels and guesthouses near the city centre, a few minutes by motorcycle taxi (bodaboda) tothe venue.
---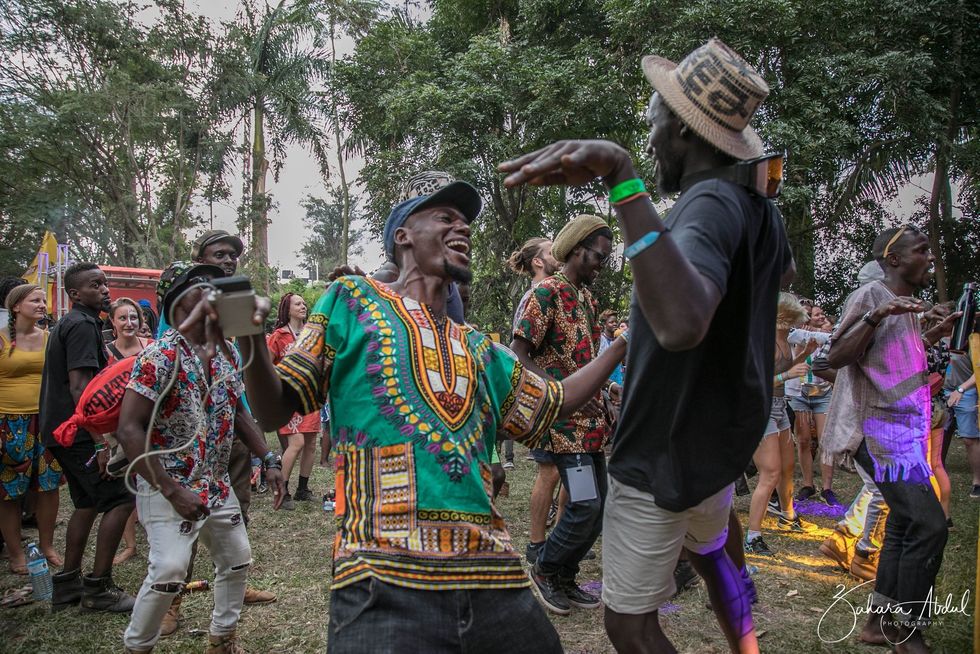 Photo: Zahara Abdul
A controversy arose when Uganda's Minister of State for Ethics and Integrity attempted to ban the festival. He accused the organizers of "accommodating the celebration and recruitment of young people into homosexuality." This only worked against him, serving as a publicity boost through the media.

'Nyege Nyege' is a Luganda word meaning a sudden uncontrollable urge to move, shake or dance. It sums up the festival perfectly. This year's lineup featured 300 artists from 30 countries, with a special focus on music from South Africa and Tanzania.
The exciting and liberating atmosphere of the festival was palpable from the moment one walked in. The diverse crowd had people from all races, ages and personalities.
The best traditional percussion troupes were a lovely treat at the 'Spirit of UG' stage which showcased Ugandan culture throughout the festival.
The Ndiku stage was a more intimate location overlooking the Nile and offering tropical sounds from around the continent and beyond.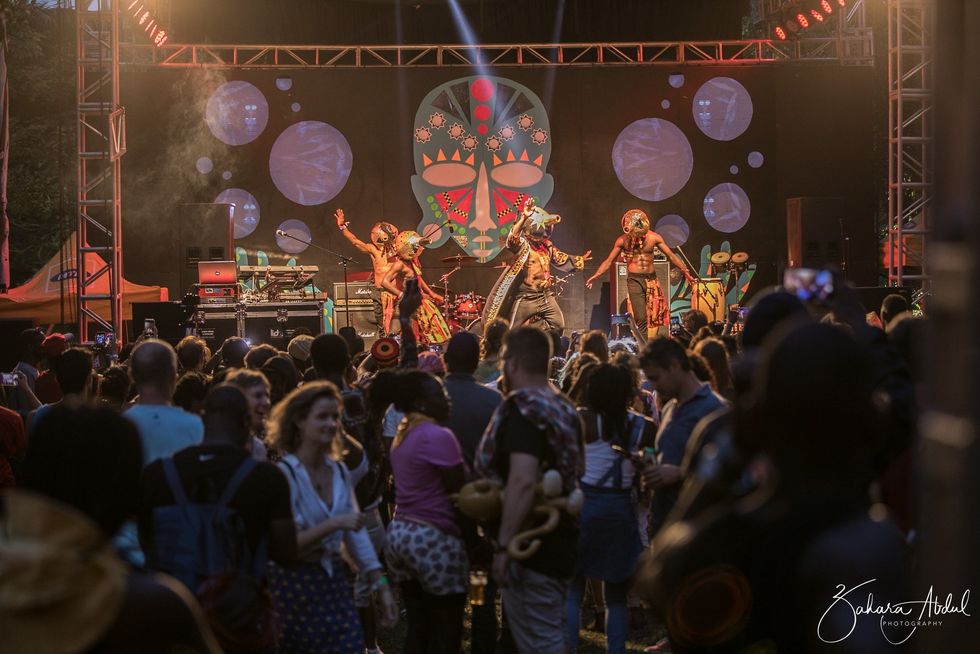 Photo: Zahara Abdul
The new Dark Star Stage featured electronic music by world class DJs like Juliana Huxtable, Mika Oki and Modern Institute amongst others. It was also the hotspot for psychedelic costume-wearers, LED hula-hoopers and fire-dancers. This was considered the more chilled-out stage where one could rest their legs after a brutal dance session and have a conversation over a bottle of Uganda Waragi.

Food and drink was also plenty with numerous vendors offering a variety of cuisines, ranging from Chinese to roasted pork and even vegetarian options. This was superbly convenient since one could grab a delicious rolex (popular snack that includes an omelette, and vegetables rolled up in a chapati) at any time they pleased.
The most dedicated party-goers were definitely found at the Eternal Disco where rising gqom act Dominowe delivered an electric sundowner set on Saturday during the Boiler Room broadcast. Subsequently, Sisso & Jay Mitta were joined by Rehema Tahiri in a remarkable live set. They put on their local 'singeli' style which originates from the ghettos of Dar es Salaam. The fast, raw and high energy of the performance set off a frenzy of uninhibited dancing in the crowd.
And finally the whole of Nyege Nyege converged at the Main Stage where live acts like Tanzania's Jagwa Music, lingala heavyweights Orchestre Les Mangelepa and South Africa's Sho Madjozi brought the house down.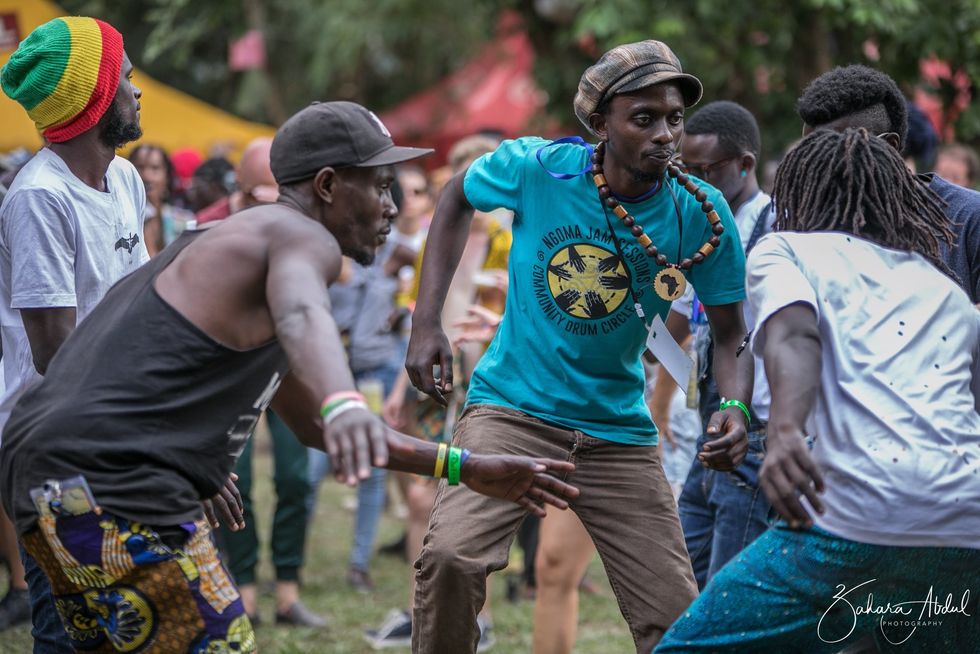 Photo: Zahara Abdul
With over 5,000 people sprawling across the festival grounds, Nyege Nyege was a non-stop four-day celebration of music, art and culture.

It has now become the major platform for rising alternative music acts in the region to flaunt their talents. Nairobi-based electronic DJ and producer, KMRU, also got to play at the event. "Nyege Nyege has kind of become the festival of all East African festivals," he says. "What I loved most is that this year's lineup wasn't born out of picking the best acts across East Africa and the world, they booked everyone and created a festival around them."
Nyege Nyege festival has established itself as a paradise for adventurers, free-spirits, party lovers and music enthusiasts with a thirst to discover. It's an opportunity to be immersed in authentic Ugandan and African culture, make new friends and dance yourself to exhaustion. All with the Nile as your backdrop. Needless to say, you need to add this festival to your bucket list.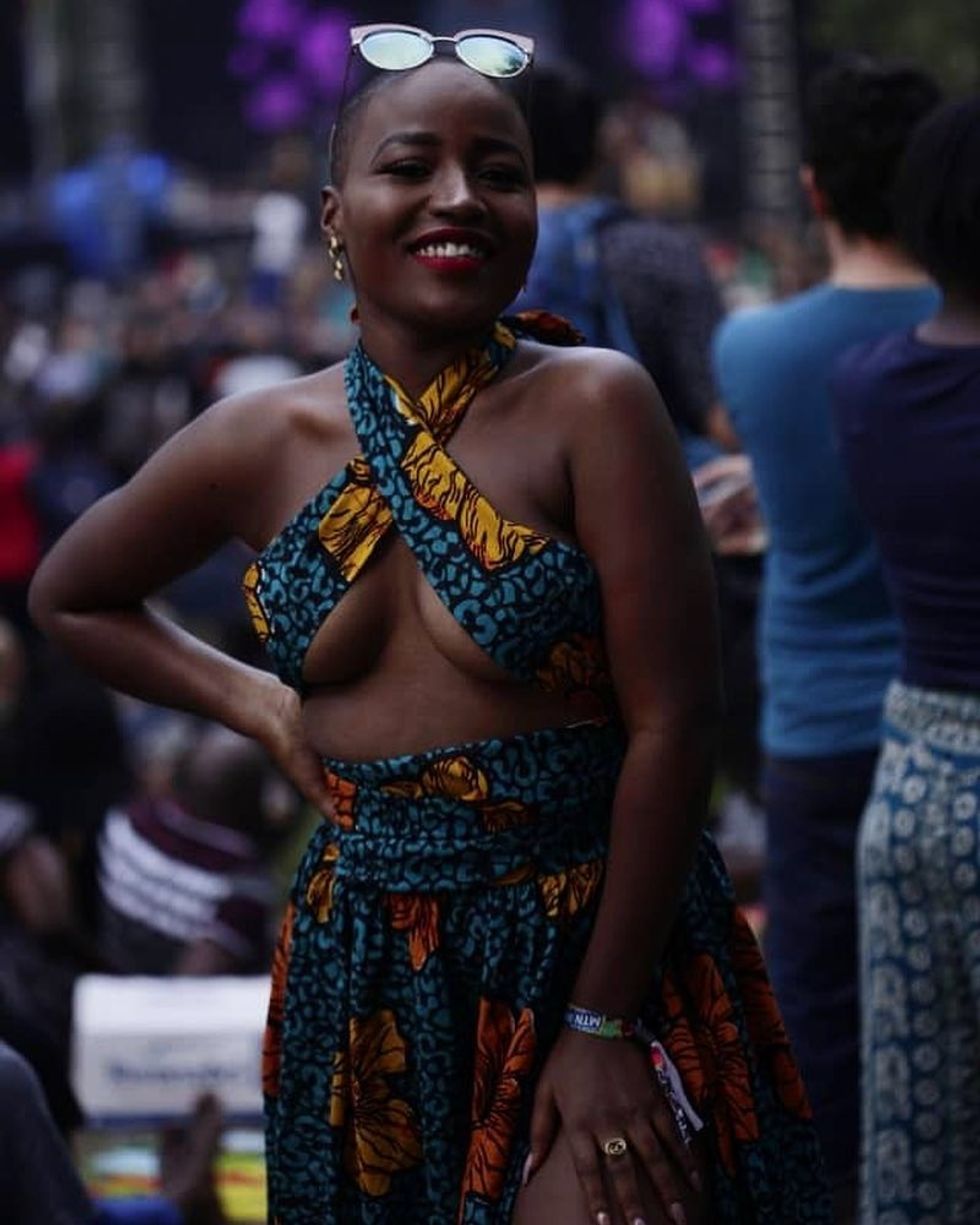 Photo: Nyege Nyege Festival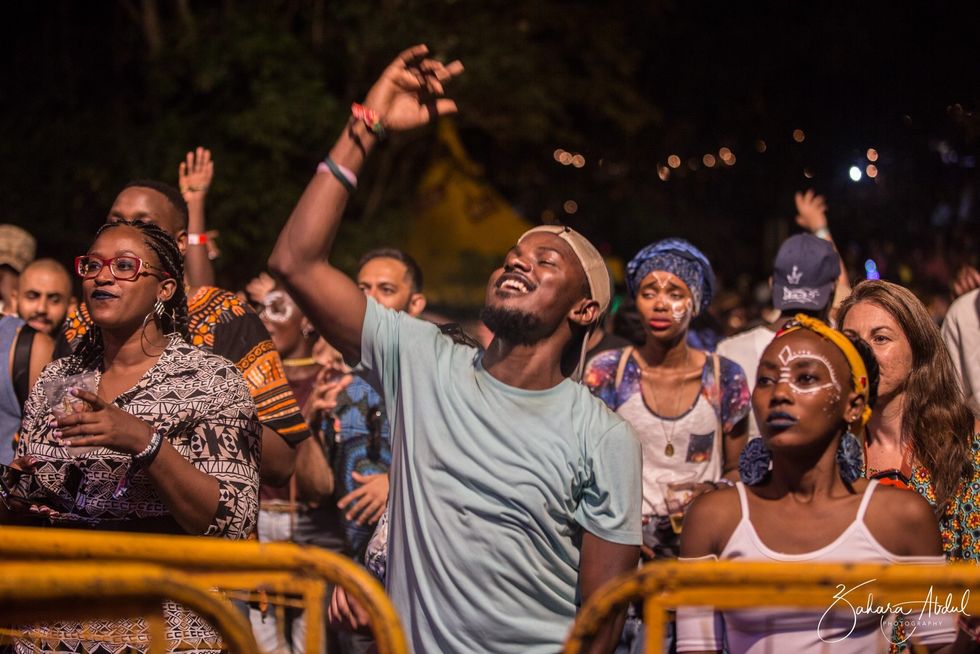 Photo: Zahara Abdul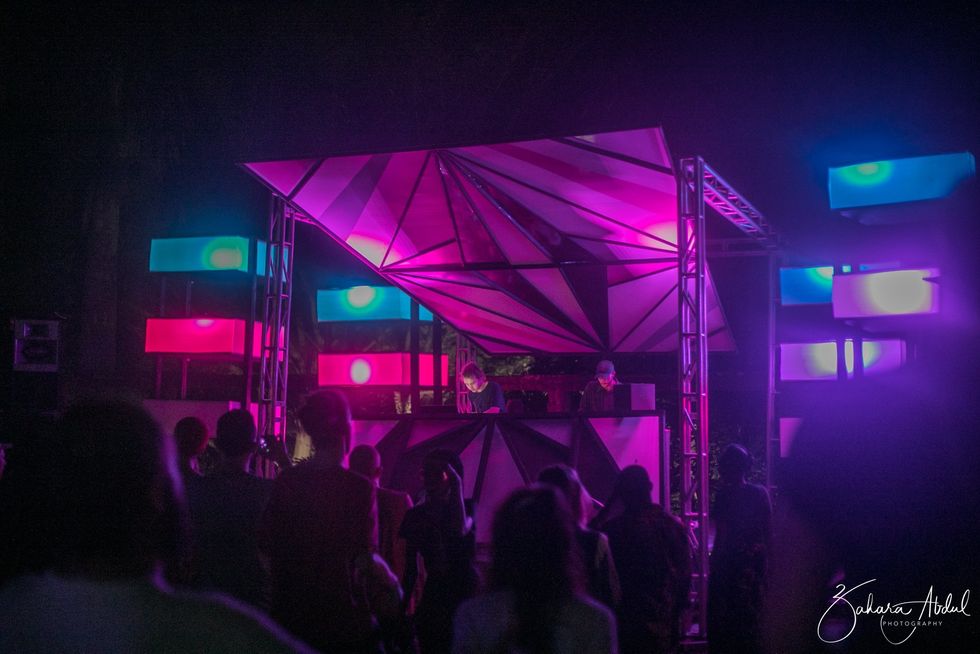 Photo: Zahara Abdul