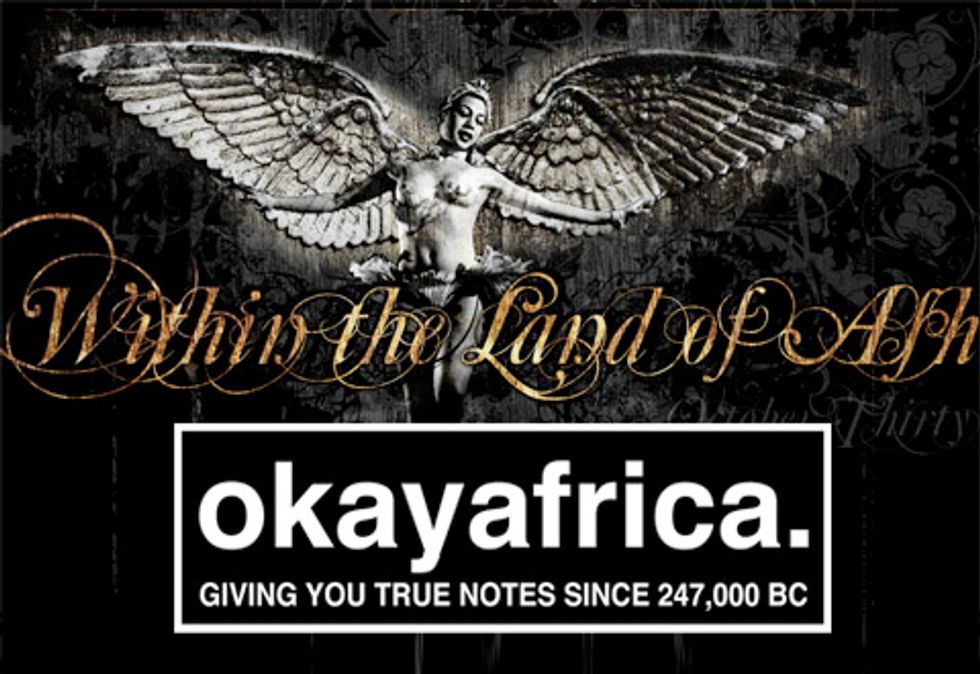 ---
OKAYAFRICA joins with The Danger, 3rd Ward, Xango Tribe, Wolf + Lamb, and Cumba Mela to bring you WITHIN THE LAND OF ASH. This party will be an all-night, exquisitely out-of-control masquerade, featuring 13 interactive visions of "the afterlife" and over 150 artists - spread over 4 warehouses in Brooklyn. OKAYAFRICA will be curating the entire 2nd floor of 3rd Ward in Buskwick to create the Shrine stage, inspired by Fela Kuti's "Shrine" in Nigeria. The OKA stage will host Reggie Watts, Das Racist, Meta & the Cornerstones, O'Nkosi Rhythms Wizards, Bajah + the Dry Eye Crew, Ishmael Kouyate Waraba Band (from FELA!), and the FELA! dancers. Also, sets from DJ Dhundee, OP!, Sabine, and Aqbt. Finally, expect Sierra Leonian devils and a performance by an aerialist! There will be blacklights – wear a white costume and you will glow! See you there!! Details after the jump:
ARRIVE EARLY
Saturday, October 30th : 7pm through 7am
$15 before 9:45pm : $25 after : Strictly 21+
Your experience begins at: 260 Meserole St. Bushwick, Brooklyn and continues throughout the neighborhood.
The OKAYAFRICA stage will take place on the 2nd floor of 3rd Ward,
195 Morgan Ave
Brooklyn, NY 11237
For full performer listings and details see: