Video
Okayafrica TV: Soundclash w/ BLK JKS x Just A Band x Sinkane x The Happy Show x Chief Boima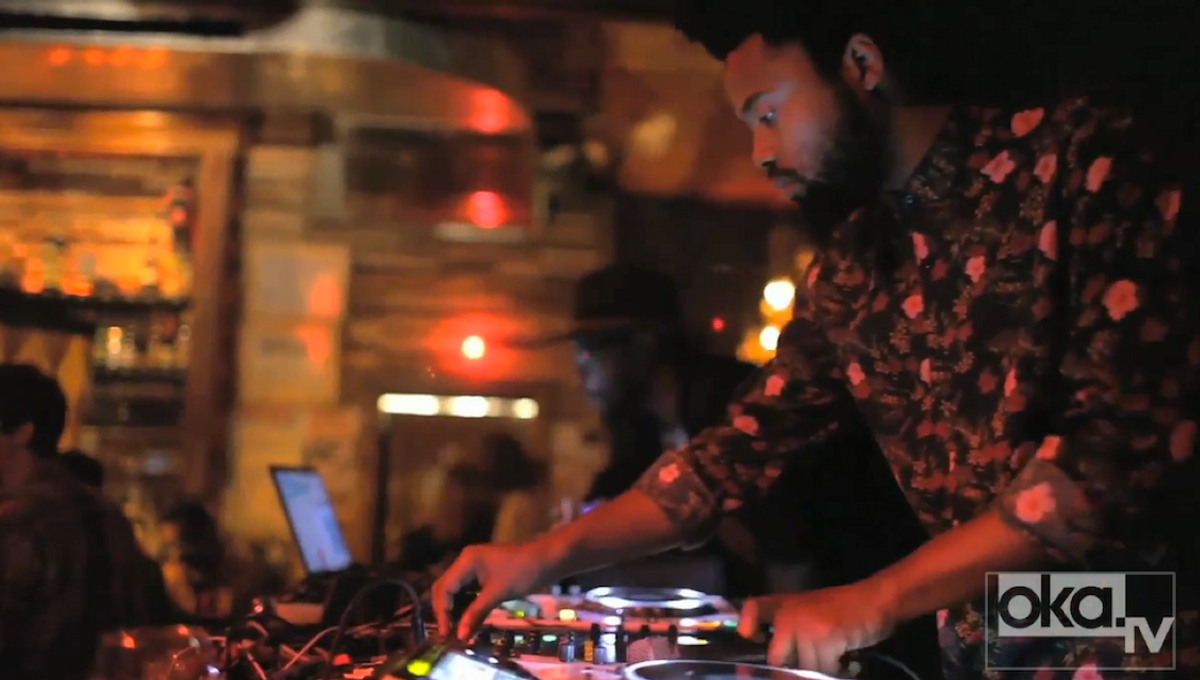 Watch recap footage from the Okayafrica Soundclash at Brooklyn's Bizarre with our friends from BLK JKS, Just A Band, Sinkane, The Happy Show, Chief Boima.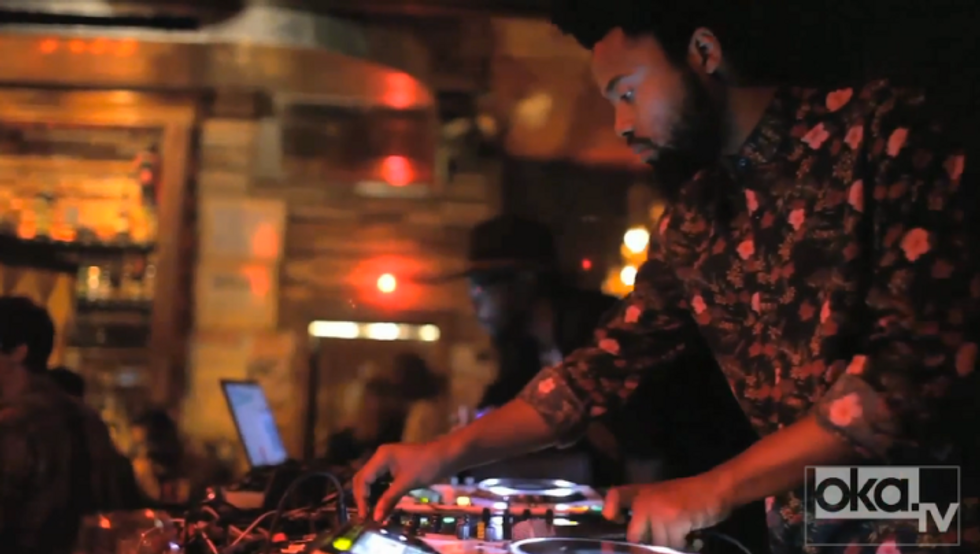 ---
If you were out last Friday we hope you had as good a time as we did at the Okayafrica Soundclash, where our friends BLKJKSSNDSYSTM (Mpumi from BLK JKS), Just A Band's Blinky Bill, Sinkane, the Happy Show, and Chief Boima joined us for, as Mpumi put it best, a "ritualistic gathering" at Brooklyn's Bizarre. No doubt the vibes were plentiful whether you opted for Fela footage upstairs or stumbled down to the basement for a lasers and kuduro kind of time. All across the board the DJs brought amazing music, which, after all, is what this night was all about. Watch OKATV's footage from the Soundclash below.
For more music from Soundclash DJs check out AFRICA IN YOUR EARBUDS mixes from Chief Boima, Sinkane, Just A Band, and BLK JKS.