Listen to Okmalumkoolkat's "Fancy Footwork" from his forthcoming solo EP debut 'Holy Oxygen I,' off Affine Records.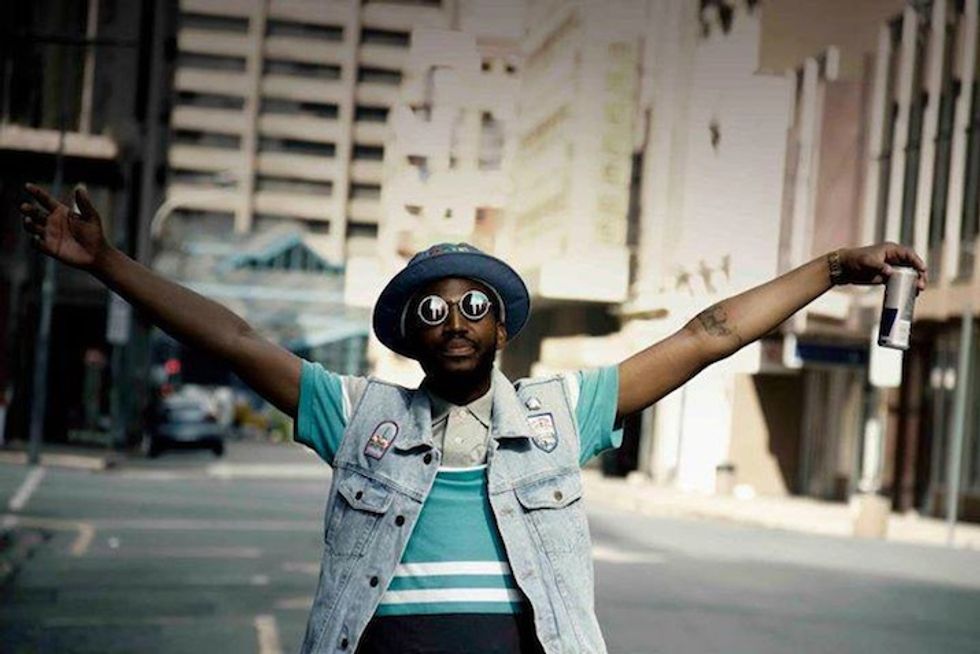 ---
Last month Okayafrica premiered the first track to come from Okmalumkoolkat's forthcoming Holy Oxygen I EP, his proper debut on the solo stage after consistently churning out some of our favorite collaborations since Okayafrica's inception (including our 2013 Song of the Year "Gusheshe" with Cassper Nyovest). The four-track EP was produced by Vienna's Cid Rim (Lucky Me) and The Clonious during their most recent South African tour. Its title track, "Holy Oxygen," showcased the Boyznbucks rapper's signature nonlinear wordplay (one that interweaves Zulu, English, and Afrikaans) over a two-stepping futuristic bassline. Back in July we deemed it the official coming of a self-proclaimed "demigod."
And now, with less than a week to go before the full release, the Affine Records crew has unveiled a second single. "Fancy Footwork" continues Okmalumkoolkat's "Future Mzansi" takeover of the SA rap game as he spits dancefloor tales over pulsating mechanical beats. As RBMA points out, the 140 BPM banger has more in common with grime production than its "footwork" subject/title would suggest. Holy Oxygen I is due out August 11th via Affine Records. Pre-order it here. Listen to "Fancy Footwork" below and catch a short clip of Okmalumkoolkat performing "Holy Oxygen" live last week at Popfest Wien in Vienna.
>>>Stream Okmalumkoolkat's "Holy Oxygen" off Holy Oxygen I
>>>Download Spoek Mathambo's all-Okmalumkoolkat Future Sound of Mzansi Tape