News Brief
Prolific Ivorian Author Bernard Dadié Has Passed Away at 103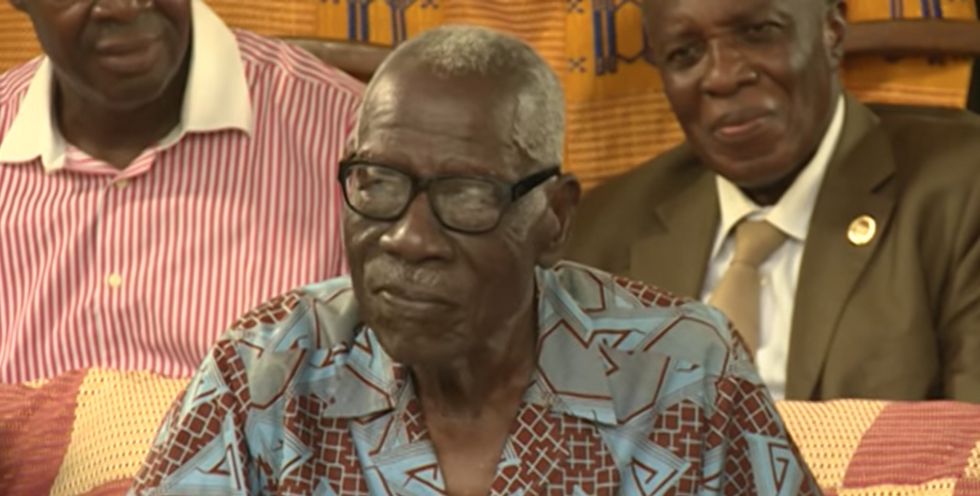 An iconic figure in Côte d'Ivoire, Bernard Dadié's prose was considered to inspire the Negritude literary movement.
Bernard Dadié, Côte d'Ivoire's own iconic author and former Minister of Culture, has passed away at the age of 103, Brittle Paperreports.
He passed earlier this month on March 9.
---
The author and culture shifter penned poems, plays and novels that made an effort to link the current world that was impacted by colonialism with the lessons learned in traditional African folktales. His work was also a point of inspiration for the Negritude movement—a Parisian literary era spanning from the 1930s and 1940s where black writers came together to assert their respective cultural identities through the French language. Dadié's poem Je Vous Remercie Mon Dieu (I Give You Thanks My God)is considered to be the movement's most exemplary anthems, Brittle Paper adds.
Hommage à Bernard Dadié. Je salue la mémoire de Bernard Dadié, grand écrivain et père de la littérature ivoirienne… https://t.co/GVttCmLFF9

— Alassane Ouattara (@Alassane Ouattara) 1552334208.0
RIP. Notre photo date de 7 ans. Le grand classique de la littérature africaine #BernardDadié vient de nous quitter… https://t.co/sXdxGhJD1Z

— Alain Mabanckou (@Alain Mabanckou) 1552166572.0
Born in 1916, Dadié was educated at top institutions both in his home country and in Senegal. After joining Côte d'Ivoire's independence movement in 1947, he co-founded the Cercle Culturel et Folklorique de la Côte d'Ivoire (CCFCI) with Germain Coffi Gadeau and F. J. Amon d'Aby in 1953. Dadié was then jailed for 16 months by the French colonial powers before independence was reached in 1960. He served as the country's minister of culture from 1977 to 1986.

When Dadié reached his centennial in 2016, he was awarded the $50,000 Jamie Torres Bodet Award, sponsored by UNESCO, for his "contribution to the development of knowledge and society through art, teaching and research in social sciences and humanities." That same year, he also won the Grand Prix literary prize.