---
Okayafrica teamed up with STR.CRD, South Africa's leading urban culture festival to host live performances from South Africa's best new bands, and feature some Okayafrica x Unknown Uniont-shirts in our very own pop-up shop! STR.CRD kicked off Friday evening with Christian Tiger School playing the Okayafrica curated stage for an intimate crowd of friends and brand ambassadors. The pop-up shops, skate ramps, graffiti demos, dance competitions, and the main stage opened up to the public on Saturday afternoon. The large outdoor stage kept downtown Johannesburg LIVE until 2Am with an incredible line-up including OKA faves Zaki Ibrahim, Just A Band, Jesse Boykins III and Melo X, and OKA fav JakobSnake. Watch the  recap video above and catch snaps from OKA contributor Stephanie O'Conner in the slideshow below.
*Christian Tiger School heating up the opening night. Photo by Stephanie O'Conner.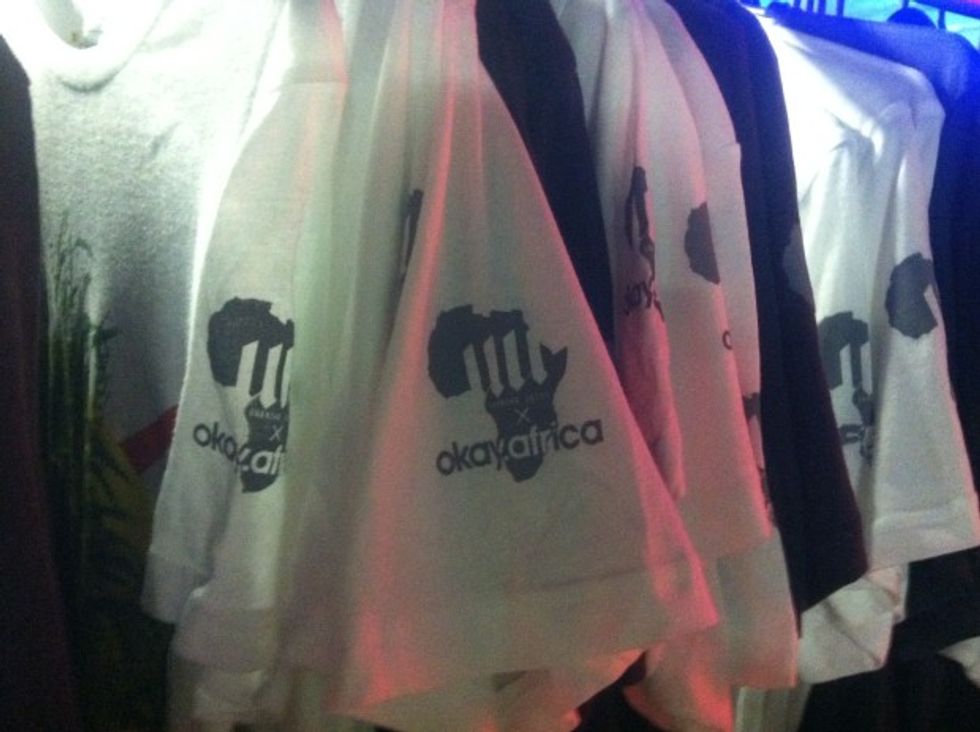 *Okayafrica x Unknown Union t-shirts in the pop-up shop. Photo by Allison Swank. 
*Just A Band keeping warm before they hit the main stage. Photo by Allison Swank. 
*Zaki Ibrahim and her feathered backup singers before the show. Photo by Allison Swank.
*The Zulu Guru himself, Mr. Jesse Boykins III. Photo by Allison Swank. 
*Baby skateboarder joining the action. Photo by Allison Swank.