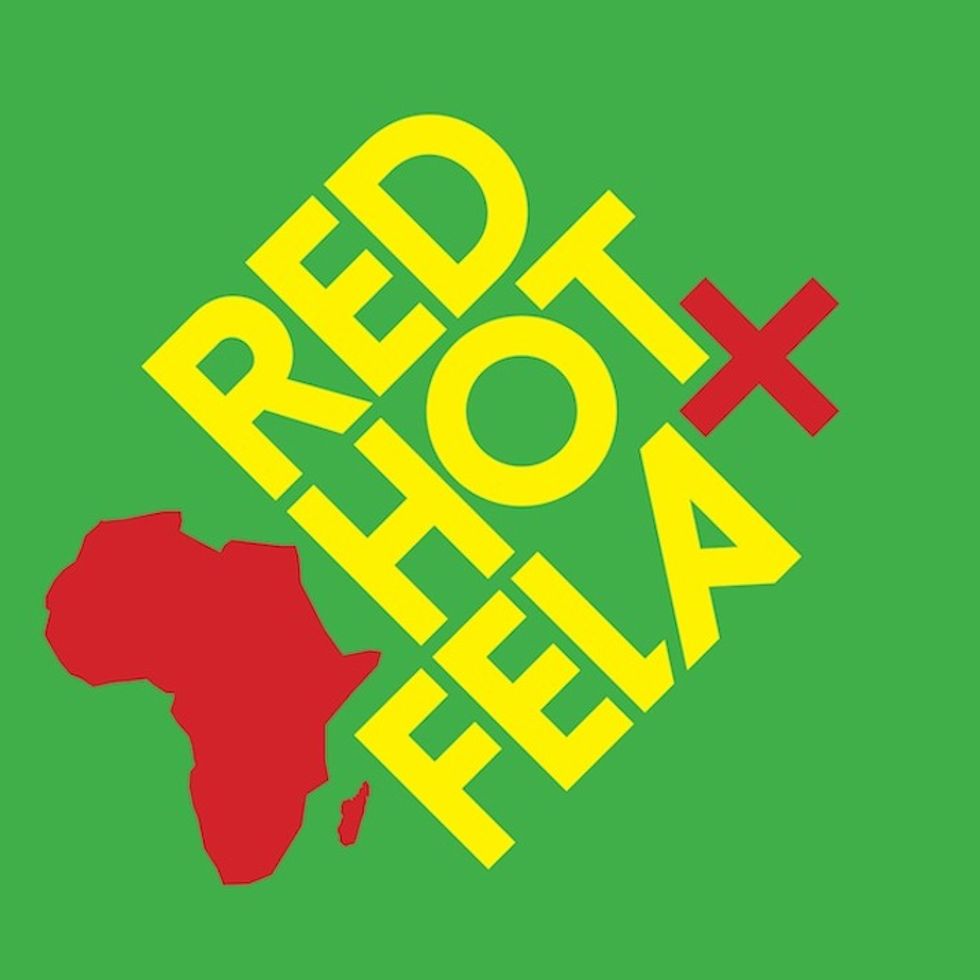 ---
RED HOT recently announced the tracklist for their upcoming Fela Kuti tribute album titled RED HOT + FELA. The compilation is set to have various contemporary musicians and recording artists pay homage to the late great Fela Kuti, who unexpectedly passed away from complications brought on by the AIDS virus in 1997. The album features thirteen Fela tracks, all remade by popular artist from the likes of legendary afrobeat pioneer Tony Allen, fellow drummer ?uestlove of The Roots, TV On The Radio members, Baloji, Nneka, Spoek Mathambo, Just A Band, Zaki Ibrahim  — and the previously featured "Lady" (below) by ?uesto, Tune-Yards, Angelique Kidjo and Akua Naura. Look down below for the track listing from the upcoming album, dropping October 8th via Knitting Factory Records.
RED HOT + FELA Tracklist
01 Baloji & L'Orchestre de la Katuba [ft. Kuku]: "Buy Africa"
02 tUnE-yArDs, ?uestlove, Angelique Kidjo, & Akua Naru: "Lady"
03 Spoek Mathambo & Zaki Ibrahim: "Yellow Fever"
04 Nneka, Sinkane, Amayo & Superhuman Happiness: "No Buredi"
05 Just a Band & Childish Gambino: "Who No Know Go No"
06 My Morning Jacket, Merrill Garbus, Brittany Howard: "Trouble Sleep Yanga Wake Am"
07 Kyp Malone, Tunde Adebimpe, Kronos Quartet, Stuart Bogie: "Sorrow Tears and Blood"
08 Superhuman Happiness, Sahr Ngaujah, Abena Koomson, Rubblebucket: "ITT"
09 Tony Allen, M1, Baloji: "Afrodisco Beat 2013"
10 Just A Band, Bajah, Chance the Rapper: "Gentleman"
11 GendEr Infinity: "Hi Life Time"
12 Spoek Mathambo, Cerebral Cortex, Frown: "Zombie"
13 King: "Go Slow"