Style
Prêt-À-Poundo: R.I.P. Remi Lagos
Tribute to Nigerian fashion designer Remi Osholake, founder of Remi Lagos.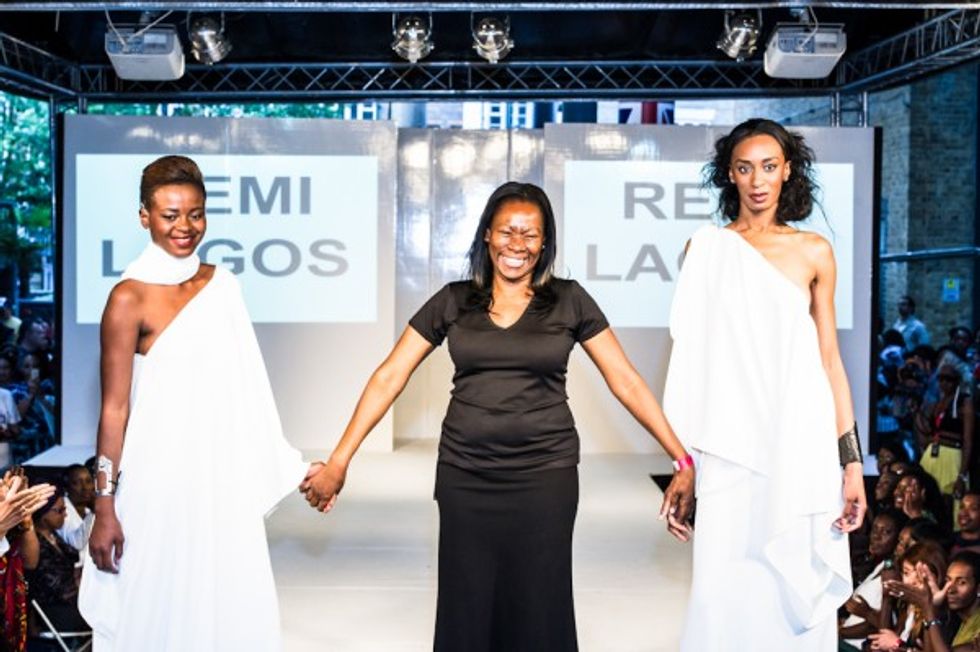 ---
Remi Osholake (center) presented her collection on the runway of Africa Fashion Week London 2012 at Old Spitalfields Market, London 
On November 3rd, Nigerian fashion designer Remi Osholake, founder of Remi Lagos, died of cancer. Osholake, who was only in her fifties, had been diagnosed with uterine cancer and passed away at the Harley Street Clinic in London. Designer Adebayo Jones, a close friend of Osholake, wrote: "I am still in shock. I just don't get it, how someone can be diagnosed and be gone within two weeks. I saw her on Thursday and she was in a very delicate state which greatly distressed me the whole night and Friday." 
Top nigerian fashion designer Osholake was meticulous and known for her passion for detail and for the highest quality in the perfect fit. As a creative force, she always drew attention to the silhouette and cut, stressed by her choice of the fabric. Osholake had been in the fashion industry for 20 years ans was a consummate professionnal who had proved her worth in clothing design. She has always been fascinated by the color black. "When you have a black wardrobe, its co-ordinated in a way that there are no conflicts in colours and it goes from day to evening," she stated. Below, browse a few designs from her latest collection showcased during Africa Fashion Week Londonin August.